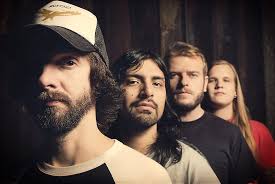 Prepare yourself, Austin, Texas's own The Sword is releasing 15 new tracks for your listening pleasure. The new album "High Country" will be released via Razor & Tie on August 21st. This will mark their 5th studio album, and it will be an uphill battle to compete with their previous releases like 2012's "Apocryphon" and "Warp Riders" released in 2010. The album is produced by Adrian Quesada. It's said that he pushes the boundaries where analog meets digital and retro meets progressive. The Sword already have a retro'ish sound, so whatever comes out of this pairing I'm certain will be to the fans liking.
You can hear the new track here!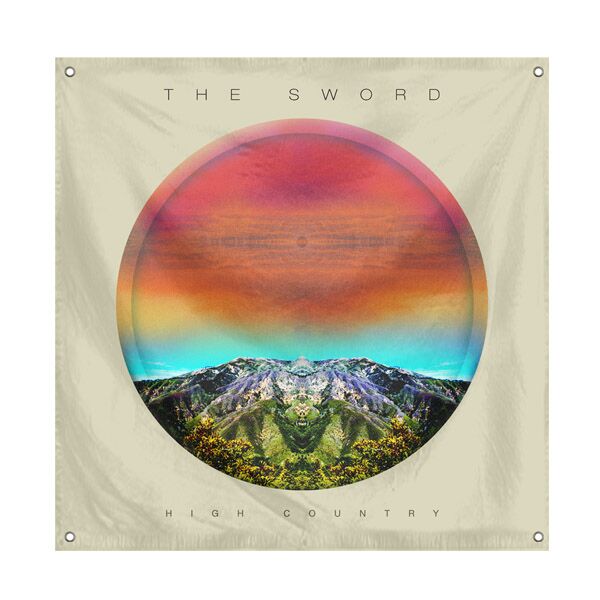 "High Country" track listing:
01. Unicorn Farm
02. Empty Temples
03. High Country
04. Tears Like Diamonds
05. Mist And Shadow
06. Agartha
07. Seriously Mysterious
08. Suffer No Fools
09. Early Snow
10. The Dreamthieves
11. Buzzards
12. Silver Petals
13. Ghost Eye
14. Turned To Dust
15. The Bees Of Spring
Anytime a band has the word "country" in it's album title it scares us in a way. But after seeing these new pre-order bundles for "High Country" we assume they speak of something entirely different than the "high country" we imagined.
You can purchase the "LIMITED EDITION High Country Collectors Bundle" through our favorite merch store IndieMerch.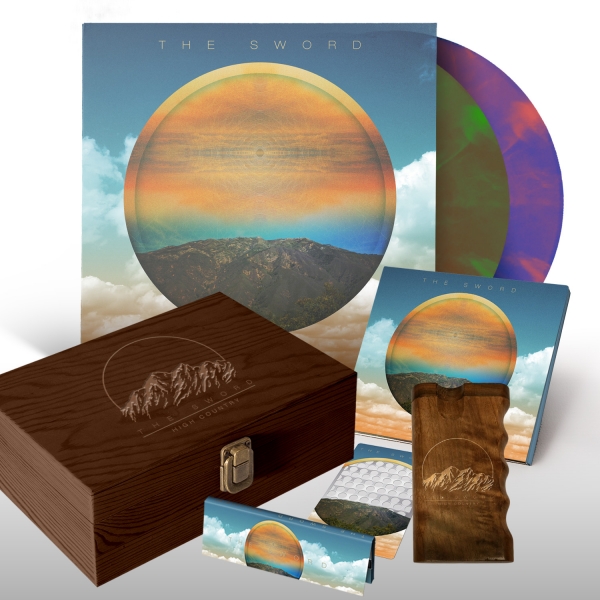 BUNDLE INCLUDES:
-Custom stained and hand numbered latching stash box measuring 9″ x 6″ x 3″ with inside lid album art and an engraved top
-Custom wood grain dugout with right hand grip and included metal cig
-One pack of 40 count 1 1/4″ unbleached rolling papers in custom album art packaging
-Custom grinder card with brushed metal inset surrounded by album art
-CD copy of High Country in digipak packaging
-2xLP copy of High Country on limited edition "Earth & Sky" colored vinyl
You can follow The Sword at the following locations:
http://www.theswordofficial.com/