Robb Flynn lead singer for one of heavy metals finest bands Machine Head are currently in Australia. The last date of the sold out "An Evening With" tour in Australia ended last night in Perth. After Robb's flight from Adelaide to Perth he noticed he no longer had his phone. As we all know your cell phone especially when abroad is a life line. It's your email, social media, gps, well you get the point, it's everything.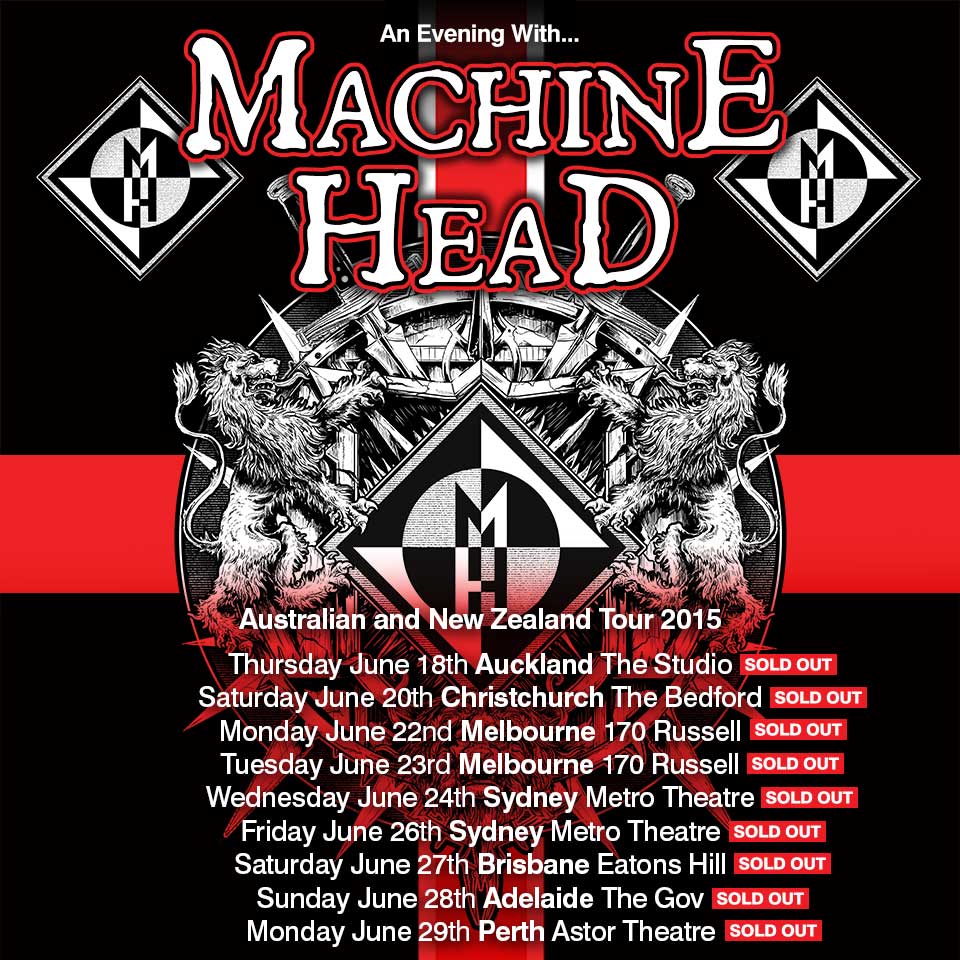 Robb explained what happened via Instagram:
I left my phone on the flight from Adelaide to Perth yesterday, AGH!! I discovered it missing when we got to the hotel. FUUUUCK!! Thanks to "Find My iPhone" app I was able to track it back to the airport. My TM and I went back re-traced my steps around the coffee shop, bathroom, everywhere I went after I got off the plane, but mysteriously, my phone kept saying it was out on the tarmac. We learned from when someone broke into our dressing room and stole Dave's iPhone (and eventually got back from thief) that the app s not 100% accurate but pretty damn close. So I took it all with a grain of salt. Eventually we found the dude below, and this guy went way, way, WAY above and beyond the call of duty looking for the phone out on the tarmac, which was a restricted area that we couldn't go to. He kept coming back saying there was nothing out there, that it had to be wrong, and after 2 hours I was ready to give up, and resign myself to buying a new phone because let's face it, in this day and age, EVERYTHING goes through your iPhone! He went back one more time, and miraculously, he found the phone!! He kept pinging it with the "play sound" feature (which sets off a ringtone), and where did he find it? Not on the plane, oh no… it was under a fence, in the outside area of the tarmac!!?? Apparently some Qantas Airlines employee in charge of cleaning the planes had found it and rather than turn it into lost & found, stashed it to take home, in hopes I'd forget it or something. Regardless, for the unbelievable amount of effort Mr. Scott Macander put into helping me out, this guy is getting a "DUDE'S A HERO" moniker!!! He stayed an hour after work to keep looking for it, and help a complete stranger, and that was after he'd worked from 4 AM to 4PM! I'm so damn inspired by this guy!! An average person / stranger who helps us out for no reason in particular other than just being a rad person. I tell ya man, in a world where everyone is often too busy helping themselves, and in a fat ass hurry to get on with their own lives, this guy did the opposite, am I grateful he did!!
Hero of the day is Scott Macander!