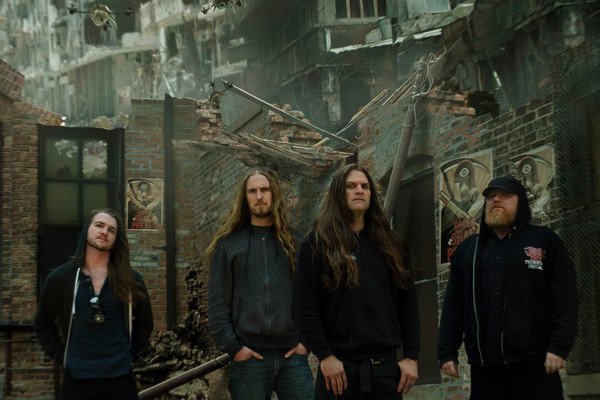 Once you put this album on play you will automatically assume it is one of the great Florida death metal pioneers, however this is the new Jungle Rot album "Order Shall Prevail". Since 1994 the band has slowly been climbing to the top of the food chain in the death metal world. This album solidifies their place at the top. The bands 9th studio album brings to you the teeth grinding, hard hitting violence that the fans have grown to expect. From the moment you hit play the brutality begins, the guitars and machine gun like drums welcome you to the album in the opening track "Doomsday". Speeding through the song as singer Dave Matrise's vocals are the cure all to any metal head's needs. The album also features Brazilian icon Max Cavalera (Soulfly, Cavalera Conspiracy, Ex-Seplutura) on the track "Fight Where You Stand". Everything comes together in a perfect storm like assault and Max's vocals fit into the song like a glove. The tone of the album is set, and the brutality continues. The song entitled "Trench Tactics" brings with it these old school shrieking guitar parts that make it one of our favorites. The song changes pace several times, slowing down and then the fierce drum beat leading it back into a faster pace. From start to finish this record is exactly what Jungle Rot fans expect from them, and will help them earn a slew of new fans as they tour the U.S. Catch them on the Rockstar Mayhem tour and feel their wrath in the flesh.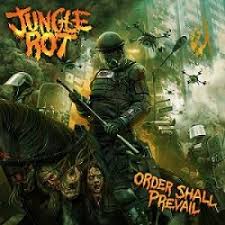 01 – "Doomsday"
02 – "Paralyzed Prey"
03 – "Blood Revenge"
04 – "Fight Where You Stand" (Featuring Max Cavalera of Soulfly, Cavalera Conspiracy)
05 – "Order Shall Prevail"
06 – "The Dread Pestilence"
07 – "I Cast The First Stone"
08 – "E.F.K."
09 – "Trench Tactics"
10 – "Nuclear Superiority"
Follow Jungle Rot:
Buy the new album or merch here!