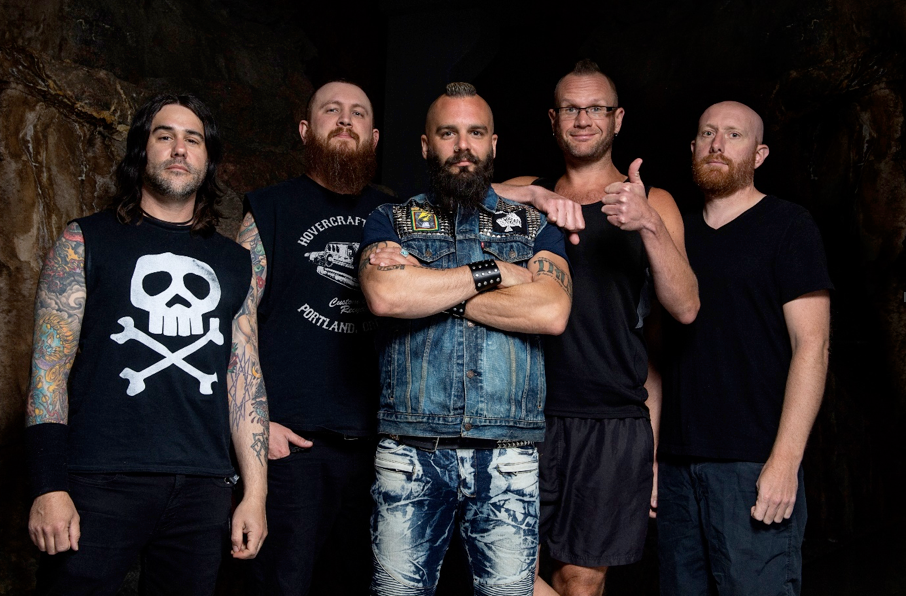 If you've not heard of Killswitch Engage by now, number one: you are severely missing out on some of the best music out there, and number two: you definitely live under a rock. Killswitch has been releasing perfect album after album since 1999; they hail from Massachusetts. They are credited as one of the most successful bands from the New Wave of American Heavy Metal movement. They have continued to headline international tours and have massive festival appearances. "Atonement" will be their eight LP and the follow-up to the masterpiece, "Incarnate" from 2016. The aforementioned album will be their very first release via Metal Blade Records on August 16. Killswitch Engage is metalcore perfection. If it is not already obvious, KSE is one of my all time favorite bands and I may or may not have shed a tear whilst at their shows. 
As it should, "Atonement" begins with a roar- it really does! "Unleashed" is the opening track and the first single the band shared. The first thing that many Killswitch fans will recognize is how flawless singer, Jesse Leach's vocals sound. Many know that he underwent vocal surgery last spring, and to say he's made a recovery is an understatement. Perhaps some of his strongest recorded performances yet are found on the new album. "Unleashed" doesn't particularly stray too far from the tried and true Killswitch Engage formula, but that's okay because they do it so goddamn well. The song has a verse that sticks and a chorus that ends with a sick breakdown. What more could you need?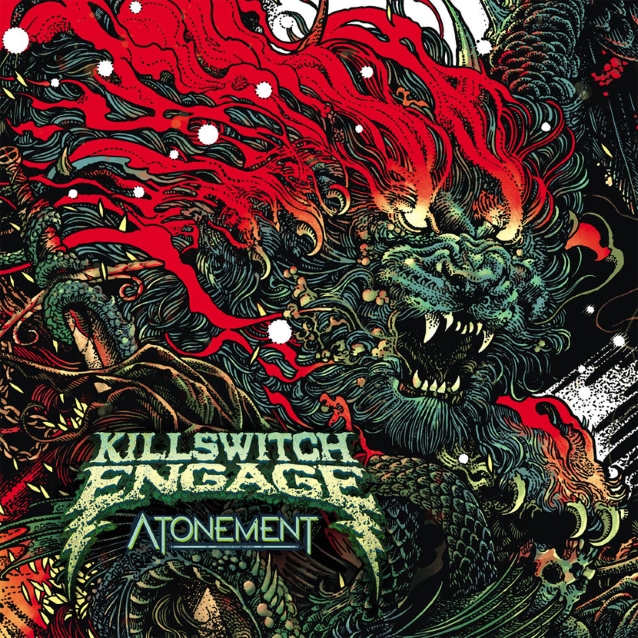 The second track is something that many KSE followers have dreamed about for years and it has finally happened. Jesse Leach and the band's former frontman, Howard Jones (who should need no introduction at all, but it anyone was wondering, he currently fronts Light the Torch) on one song together. This, I believe, will solve all the worlds' problems. "The Signal Fire" comes in hot, with a deathcore introduction and it's thrashy in your face feel. The chorus is a total earworm with such conviction. Jesse and Howard together is every girls dream… or maybe it's just mine? Regardless, these two sound perfect and this is a standout track. 
"The Crownless King," is such a fist pumping pit starter. This one will go over extremely well live. A great mid tempo track with soaring vocals, "As Sure as the Sun Will Rise." Of course it's impossible to review "Atonement" without addressing the song with the first video from the record, "I Am Broken Too." Leach has been very forthcoming with his personal struggles with mental health in past lyrics and this one is no acception. It's stripped down and a little more simple and incredibly powerful. Killswitch Engage both on record and live, is a great balance. Songs like this one, and older tracks like "Arms of Sorrow" and "Rose of Sharyn" deal with heavy topics and then there are just some straight up bangers. The ever amusing guitarist Adam Dutkiewicz brings the comedic relief to their sets, dawning headbands that read, "TRASH" and spurting out lewd and insane remarks. Killswitch knows when it's time to be serious and when it's time to be Adam.  
Like every album before and like every album will be, "Atonement" is fantastic. Currently in first place for metalcore album of the year, curated by myself. It's out August 16 on Metal Blade and currently up for preorder. A European tour is in order for the fall, but if you are in the states you can catch them (along with many others) at the first inaugural Exit 111 Festival in October, taking place in Tennessee. This record will not disappoint and if you haven't seen Killswitch Engage live, you're dead to me.