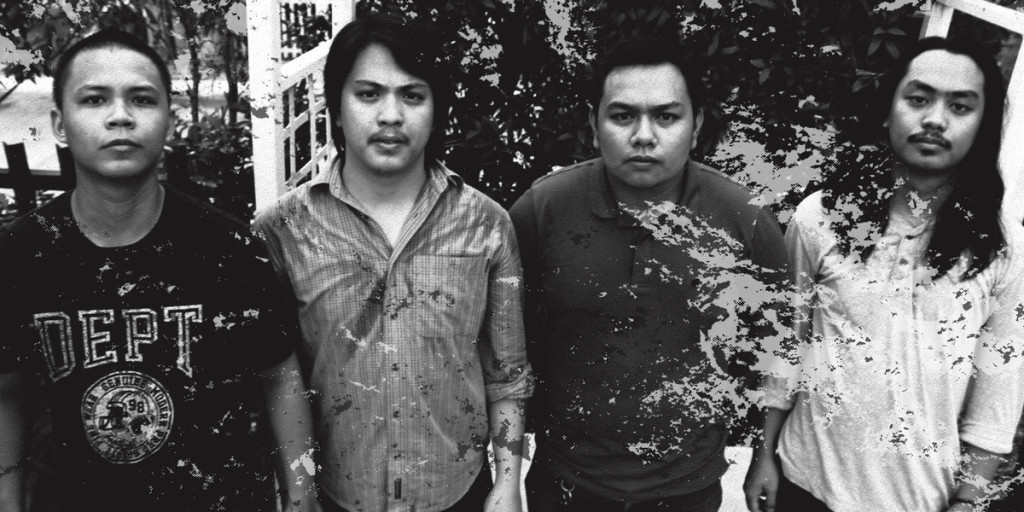 Doom and sludge music usually has ties to the South. Something about our lifestyle and relaxed slow paced lives always churned out some of the slowest sludge around. There is a new destination in sludge. Pateros, Philippines is the home of sludge masters Hateure. The band actually started out as a progressive style metal band in 2007. They Released two albums in that vein of music (Makabagong Anyo ng Galit, 2010 and A Lustrous Danseur, 2013). It wasn't long after that the band started to morph and change their sound. Eventually evolving into a doom/sludge/post metal band. They have released their new EP on July 13th, 2015 called "Body and Soil" and are in the process of finishing a full length album to release by the end of the year or early 2016. The EP currently out is 3 tracks, but it is more than enough music to let you know the direction this band is headed. Let me go ahead and tell you now that these guys aren't playing around, they have found their true sound with sludge/doom and they will soon be climbing to the top of every metalheads favorite bands. The EP was mixed and mastered by guitarist Ronnel Vivo. The first track of the EP is an instrumental. I may be a little impatient but I couldn't wait for the vocals to chime in even though the instrumental song and title track "Body & Soil" really is true to the sludge sound we all know. Track 2 "Reptilian Blues" is where we really get to business. The song spanning almost 12 glorious minutes is like music from a demented song bird to my ears. (That is a compliment by the way). The guitar work starts the song and these deep chords bellow out so low I can feel the vibrations in my chest. Suddenly we hear the might roar of singer Earl Palma and it was well worth the wait. He holds his own when it comes to comparing him to other sludge vocal legends. The guitar work is a perfect example of sludge, but it also has these groove based tones in it as well giving the track a feel that is truly the Hateure sound. One thing that is surprising is the sound they are able to get with just the one guitarist. The bassist Genesis Trinidad helps set pace in tandem with the solid rhythmic drum beats by Ronaldo Vivo Jr. The band as a whole is a group of musicians that have an amazing chemistry together. The EP is a great teaser for what we can expect in a full length. Anyone that even remotely likes Sludge or doom needs to give these guys a listen because you will become a fan instantly.
Body & Soil Tracklisting:
1 – Body & Soil
2 – Reptilian Blues
3 – Koleoptera
You can hear and buy the EP on Bandcamp.
Follow the band on Facebook.
Here is a video of them from Sinfest performing the first 2 tracks from the new EP Body & Soil.