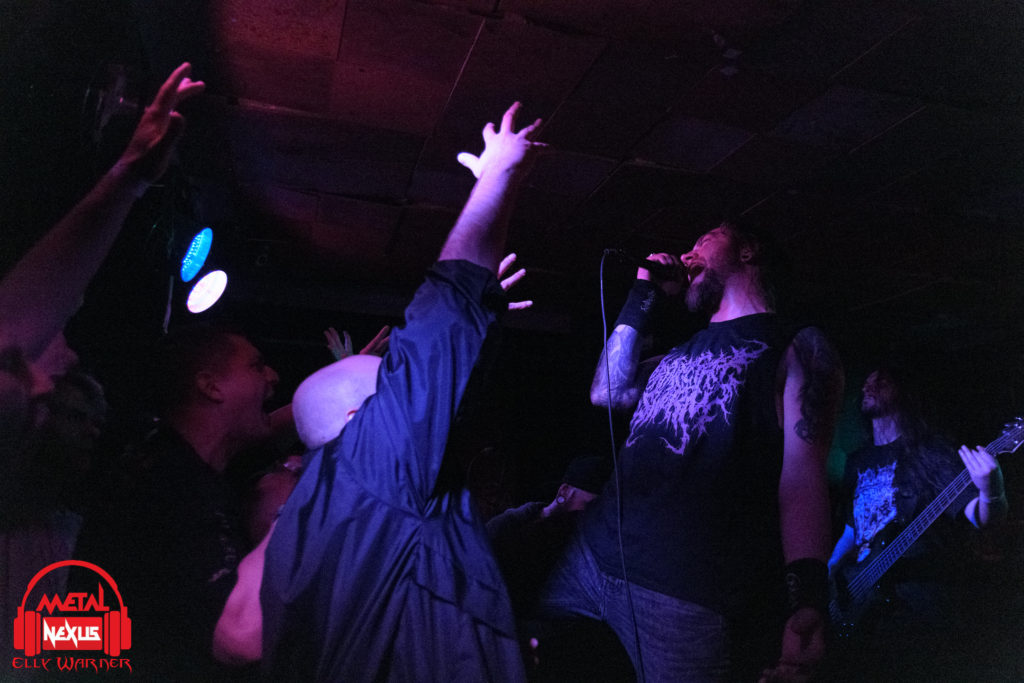 The past few weeks saw the mighty kings of slam Ingested bring a full on aural assault across the UK on their headlining tour, giving it's homeland fans what they have been waiting over 3 years for… a first glimpse at their upcoming 4th album and debut on Unique Leader records 'The Level Above Human'*! In support of this career-defining album, their headline tour kicked off across various UK venues alongside the best in the UK metal scene, including Osiah, Abhorrent Decimation and Harbinger.
Now, the Mancunian death metal titans are in pursuit of global domination, bringing this game-changer of an album to 4 headline shows across Mexico, then North America with Bodysnatcher and Signs Of The Swarm. And then will embark on a ferocious stint at this years "Devastation On The Nation" tour alongside Aborted, Psycroptic, Disentomb, Arkaik, Vale of Pnath and more, including fellow brits Venom Prison who are embarking on their first ever North America tour! You do not want to miss this!
We caught up with Ingested at the sold-out London album launch show, which coincided with the first ever (and annual) Tone MGMT/Embedded Promotions showcase, at the club/venue Birthdays in Dalston, with the action taking place in the 200 capacity basement for a whole day of in-your-face brutality. Featuring the very best up-and-coming and rising artists across the spectrum of the UK death and tech metal scenes right now, the line-up was stacked with 8 bands as supports who are all causing a stir up and down the country, and should definitely be on your radar!
Here's the low down! Continue reading →