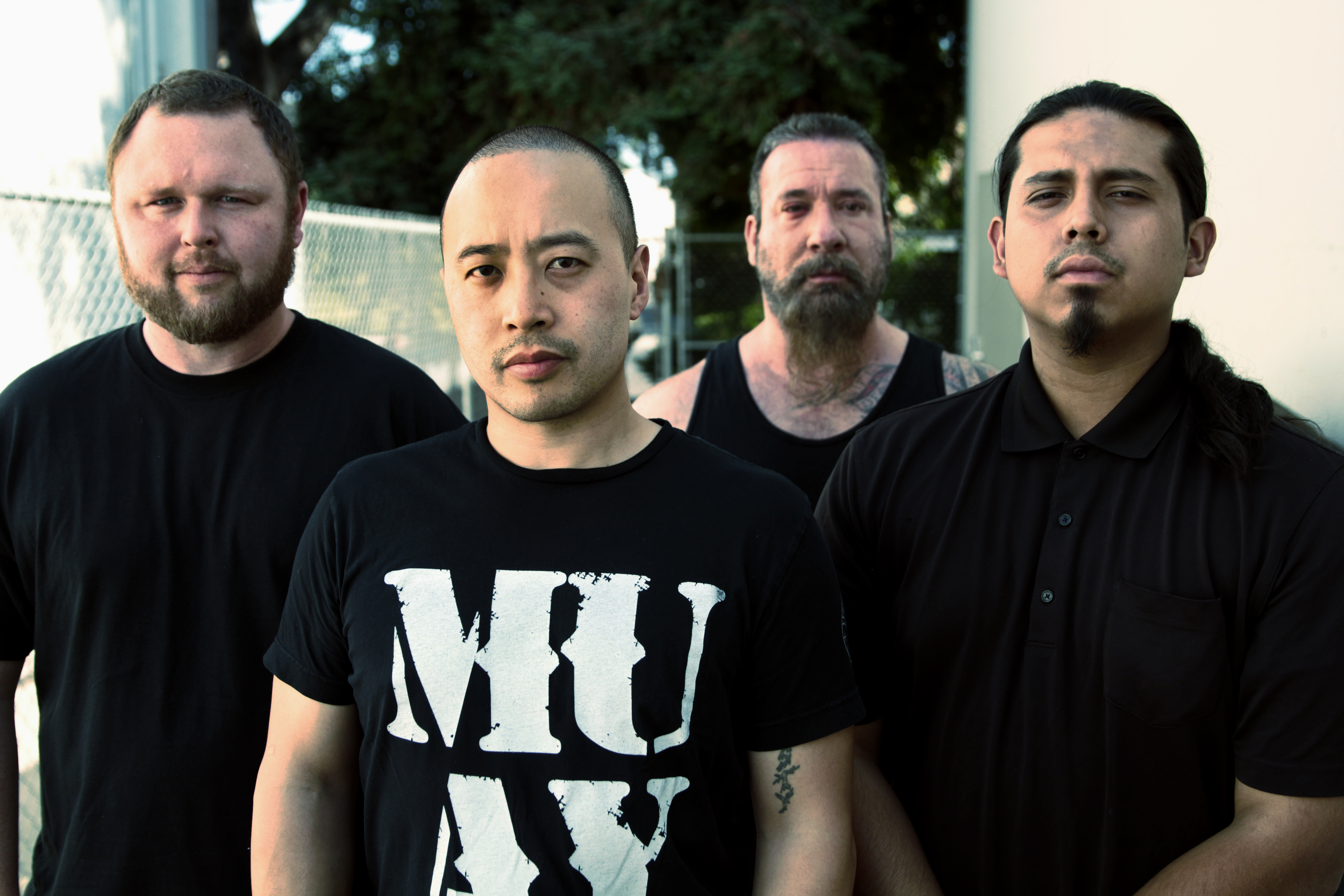 It's been over 3 years since the release of Oblivions critically acclaimed debut 'Called To Rise', and now their highly anticipated follow-up release is ready to be unleashed. 'The Path Towards' is the next exciting chapter for Oblivion in their odyssey of musical mastery, with internationally acclaimed composer (and Antagony founder) Dr. Nick Vasallo at the helm. Boasting not only an impeccable line-up itself*, 'The Path Towards' also features an all-star line-up of guest artists that include Karl Sanders (Nile, guest songwriter), Eddie Hermida (Suicide Silence/All Shall Perish, guest vocals), Enrico H. Di Lorenzo (Hideous Divinity, guest vocals), and Carlos Saldana (Connoisseur, guest vocals). This album also marks the return of Ben Orum (All Shall Perish and Antagony founder) and Nick Vasallo collaborating on music since Antagony's debut album in 2001. 'The Path Towards…' is out November 17th via Unique Leader Records and is available to order here.
A follow-up is always a hard feat for many an artist, but with 2013's debut having been crowned "the must-own album of 2013" by Metal Injection, and comments such as "the band's eleven song display of nothing more than pure aggression with more musical depth than many bands can find in their entire discography" from Sputnik Music; Oblivion had already set the bar extremely high and left fans and media outlets alike with a burning desire for their sophomore release. Vasallos talents as an accomplished composer certainly bring a whole new dimension to the music, with this record giving off an overwhelming experience of boundary crossing metal at its finest. This release is arguably the most exciting death metal release of the year, giving off a lasting impression that we are listening to veterans in the death metal scene (despite in real terms only being early on in their career.)
The introductory track speaks volumes metaphorically with its use of aboriginal chanting – whilst the nature is familiar to us, it is also eerie with a brooding intensity that denotes an explorative venture into the (relative) unknown. The entire record remains faithful to what you would expect traditionally from any solid death metal release, but in many ways it is also very forward thinking and progressive. The record seamlessly combines a multitude of influences from other genres, notably on "Awaiting Autochthon" co-written by Nile's Karl Sanders that features an onslaught of eclectic melody; whilst "Zenith" reeks a blackened death vibe with it's down-tempo beats, simple enchanting melodies and contrasting vocals from guest-vocalists Eddie Hermida and Enrico H. Di Lorenzo.
Despite combining many different elements, the overall sound is clearly focused on technical death with old-school elements infused. The many multitudes of phases and repeating melodies deliver a calculated complexity of stampeding and slamming riffs from guitar veteran Ted O'Neil, with tracks like "Concrete Thrones" and "Harsh Awakening" combining a vast array of overlaying and contrasting guitar techniques with beautifully timed pinch harmonics and thundering triplets. O'Neils melodies ooze technical ability in a way that is accessible and pleasing to the ear, the riffs are intricate without being incomprehensible and are broken up well with heavy use of chugging chord work and palm-muting. This is equally clear in "Dominion" which features math-like technicality through complex guitar fretwork with the delivery of Anata-esque precision. "Dominion" covers a multitude of tempo changes that add a dramatic distorted dynamic against the harsh death growls with the most extreme vocals come in early on the album in "Mechanistic Hollow" which on closing become monstrously hell like. Later vocals on "Harsh Awakening" become so intense and emotive that they evoke intense screams of pain, once again contrasting to Vasallos mainly brutalish delivery that at times even echoes those of the early 90's scene.
The overall tenure of 'The Path Towards…' follows all the original formulaic necessities of traditional death metal, whilst simultaneously evolving the music into something much more experimental and almost symphonic in it's arrangements – a testament to Vasallos abilities as an accomplished composer. The album is experimental in its approach with the added dynamic of guest-vocalists and co-writers, but doesn't come across as alien. 'The Path Towards' gets better with every listen and each song stands it's own and is an impressive feat of composition both conceptually and artistically. To be at this kind of level just two releases in is phenomenal and makes this one of the most exciting releases of the year.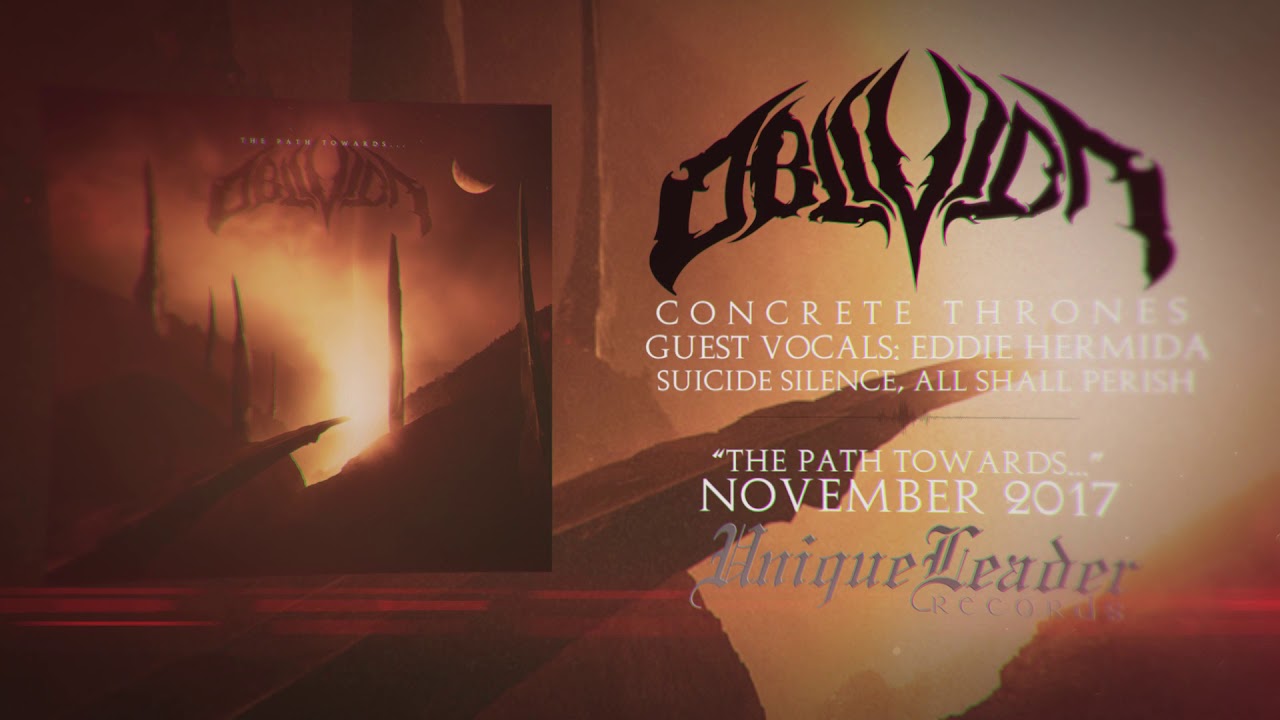 *Oblivions line-up boasts the impressive collective of internationally acclaimed composer and Antagony founder Dr. Nick Vasallo, All Shall Perish and Antagony founder Ben Orum, thrash metal veteran guitarist Ted O'Neill, and drum virtuoso Luis Martinez (formerly of The Zenith Passage), trained by renowned jazz funk musician Ndugu Chancler. 'The Path Towards…' was recorded and engineered by Zack Ohren (Animosity, Suffocation, All Shall Perish, Cattle Decapitation, Fallujah et al) at Castle Ultimate Productions and features artwork by Daniel McBride (Black Label Society, The Dillinger Escape Plan, Chimera et al).