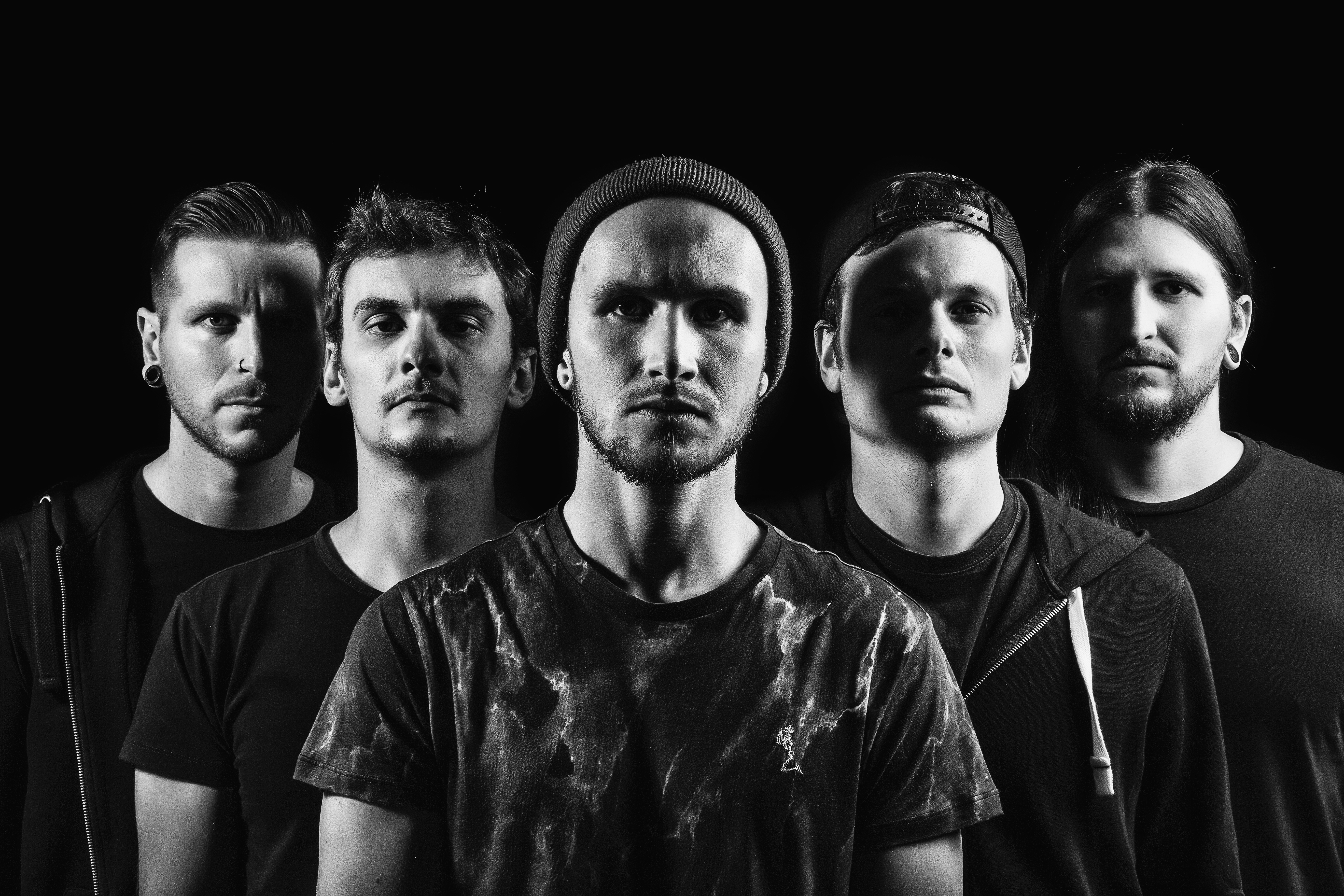 With a name like The Walking Dead Orchestra, you can't help but conjure up depictions of a post-apocalyptic zombie wasteland where all life is obliterated and the outlook is bleak and demoralising… but fear not, for French Deathmetallers are absolutely annihilating the hoard with their sophomore album 'Resurrect'! Soon to be released on Fri 13th October via Unique Leader Records (the pioneering label that have already brought you Arkaik – 'Nemethia', Decrepit Birth – 'Diminishing Between Worlds' and Inanimate Existence -'Underneath A Melting Sky see review here). 'Resurrect' marks a new chapter for the band, having emerged victoriously from the entanglement of wretched spawning bodies, stronger, more determined and aggressive as hell! Pre-orders are live and bundles are available here. For digital click here.
Following in the footsteps of the Architect (the main character of the bands concept world), you are thrown violently into an onslaught of punishing fretwork in 'Resurrect The Scourge'. With the worldwide epidemic surrounding us, the world we have entered is one of sheer ferocious pounding melody entertained by emotionally charged vocals from lead singer Florian Gatta (also of Rise Of Doom). The vocal dynamics add to intensity of the drama unfolding, from grunts and growls to an exasperated top-end, a familiar appraoch from their deathcore history. The aggression is paramount across the release with a ritualistic feel, almost like the band is willing the dead to join them in their rampage. This is carried upon in 'Through The Realm Of Chaos', a frenzy of duality in vocal range and the in-your-face fast tempo which only intensifies the impending Armageddon. It has a pummelling playfulness and incorporates more mid and gruntal vocals, offering a far more brutal old-school dynamic with an ability to combine primal influences to full effect!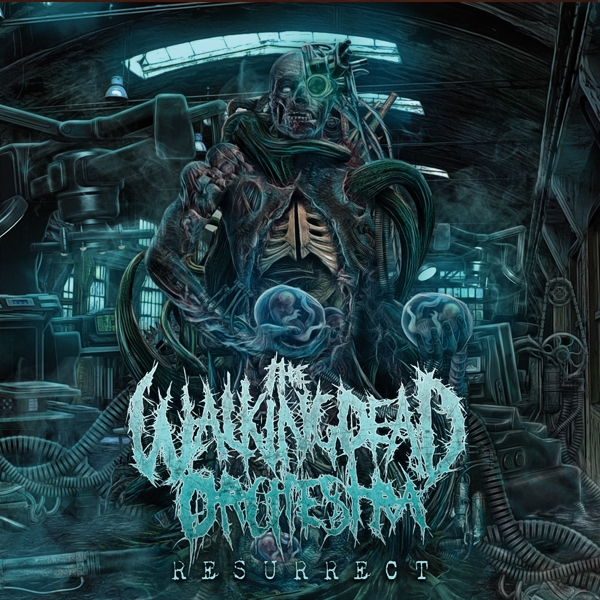 The record itself is split into two phases with a short instrumental break in between with the ever optimistic title 'Area Of Desolation', reflecting the dystopian nightmare with droning melody, adding to the state of unease. 'Siamese Traitors' boasts a shift in dynamic with it's slower tempo, more atmospheric approach and multiple layered riffs from guitarists Jean-Baptiste Machon and Kevin Raymond, with palm-muting used to great effect for intrigue. The track itself is made more memorable by the clear distinction in structure and really shows how the band has progressed from their debut. 'Necrosphere' greets us with a very nihilistic opening, depicting a barren wasteland where everything is not as it seems – you should certainly be watching your back! Once Cédric Ciulli's double-bass starts with face-smashing triplets you know the army of the dead is coming for you. The sonic frenzy of immense tapping near the end denotes that they are on the warpath and they will not be forgiving. Are you ready to join the army of the dead?
Since their inception in 2011 in Grenoble, France, TWDO released their first EP 'Oppressive Procession' in 2012, followed promptly by their Klonisphere-issued debut 'Architects Of Destruction' which reaped critical acclaim among underground critics, described by Teeth Of The Devine as being an "impressive debut" that is "pulled off with precision and backed by a beefy production" – what more could be said for a record mastered by Charles J. Wall (Whitechapel, King Conqueror et al) at Sonic Assault Studio, Florida. The following year they shared the stage with the likes of Suicide Silence, Six Feet Under, Napalm Death and Benighted before embarking on the hugely successful European Tour in 2015 alongside Broken Hope and Internal Bleeding. The Walking Dead Orchestra are presently on tour with venues and dates across France including their home town of Grenoble on October 12th. Head to their Facebook page for more info.
Watch the crushing video below for 'Vengeful Flavors'