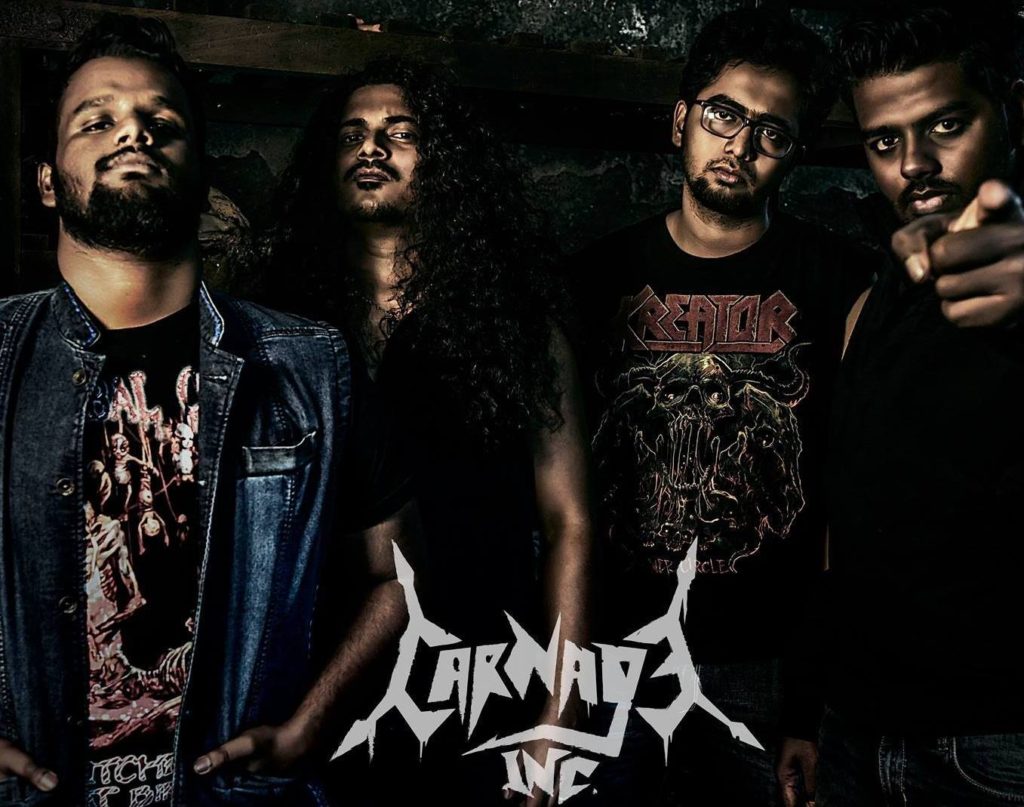 Even after three decades of what spawned as thrash metal in the suburbs of Bay Area, by sweaty, long haired dudes with an unforgiving punk attitude, it is overwhelming that thrash metal has survived every obstacle in its way. Likewise, the seismic waves of thrash metal have ever since traveled far and beyond continents. Similarly, from the hustle and bustle of the city that never sleeps, emerges a thrash squad who are adamant on not putting their foot off the throttle. CARNAGE INC. from Mumbai, India are taking forward the baton of Bay Area thrash metal and spreading the "carnage"!
CARNAGE INC. came into existence back in 2011. Hailing from the city of Mumbai, they are adding a new flavour and aggression to what we all dearly call thrash metal. Having shared the same passion for METALLICA, front man Varun and ex-drummer Olav thought, why not materialize this passion into something even bigger. And thus CARNAGE INC. saw the light of the day. Into their sixth year of existence, the band has released an EP, titled, 'Fury Incarnate' through Indian label Transcending Obscurity last year's summer. The debut EP has received a lot of deserved attention and has put them on the board of country's rising bands. Fast riffing, lightning speed drumming, groove that will knock your heads off and rashy, pissed off vocals are what CARNAGE INC. offers to the listener for an aural assault.
We recently had a chat with the boys and this is what went down. Take a look below for the interview. Oh and while you're at it, since Christmas is coming soon, remember to add THIS to your festive melodies!