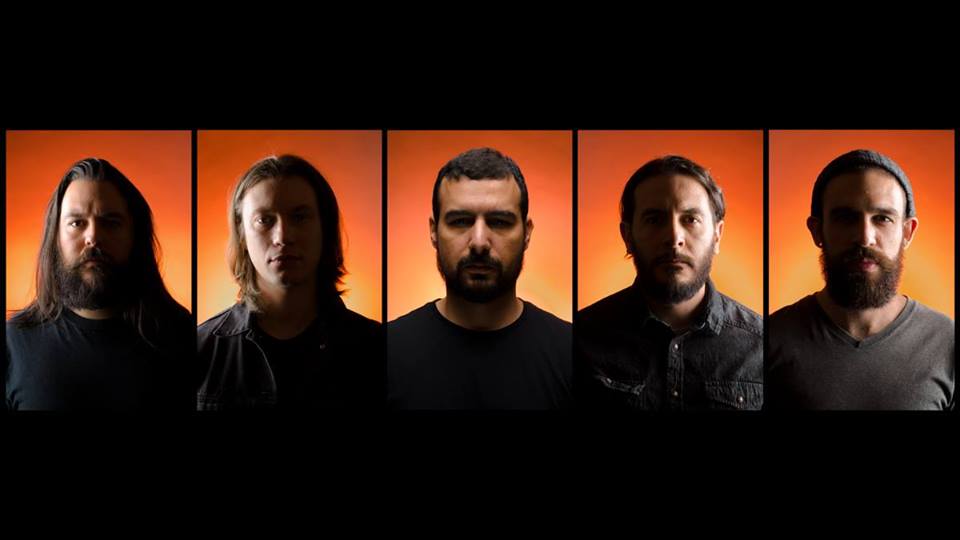 *This is a part of our State of The Art series, showcasing bands every Monday from the featured state.*
This month's state is Georgia!
Georgia is a state that is rich with music history, not specifically metal but music in general. Some big names that changed music emerged from the Peach State like Ray Charles, R.E.M., The Allman Brothers, Mastodon, and various others. A band that I think will become just as iconic as the bands that came prior to them is Atlanta, Georgia's Toro. The band is still relatively new as they formed in 2015. The band formed with Zackery M. Hembree – vocals, Adam Mitchell – guitars and vocals, Pablo Davila – guitars, Bruno Segovia – bass and Jason Belisha – drums. They have been getting their name out their in the local scene and playing quite a bit within the city of Atlanta. They have opened for some killer metal bands like Mothership, The Obsessed, Lazer/Wulf, and Double Ferrari.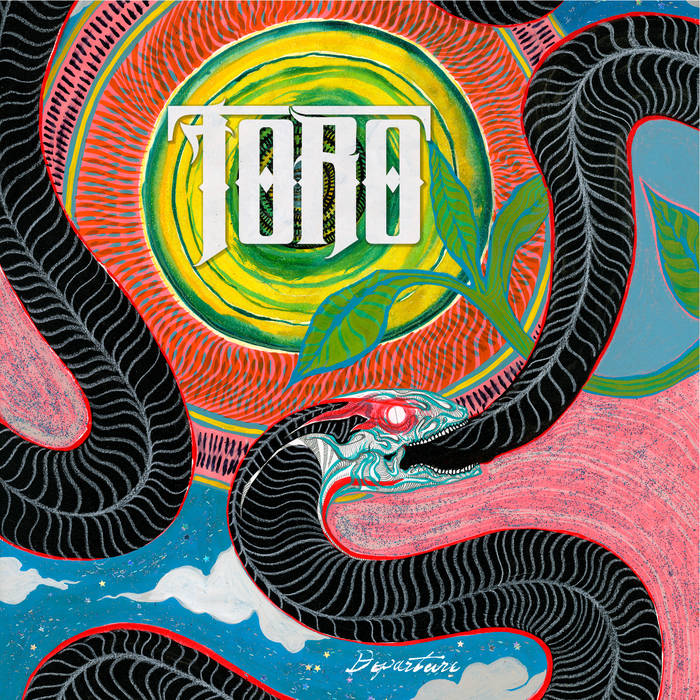 Toro didn't waste a lot of time and started working on their debut EP which released slightly over a year ago on March 1st, 2017. The EP titled 'Departure' includes 5 tracks that shows the bands brilliant complexity and diversity in their music, mixing things up and creating a buffet of sounds and styles. Toro went all out and wanted to work with the best and acquired Matt Bayles to mix the EP who has worked with Mastodon, Pearl Jam, Norma Jean and Russian Circles previously. They kept the production in house and it was handled by guitarists Adam Mitchell and Pablo Davila. One thing that truly stood out also is the album art which was done by  Kael Kasabian. The whole colorful ouroboros design just catches your eye, it's one of those albums back in the late 90's that you would have purchased based solely on the artwork. You know back in the day when people actually went to record stores and bought these things called cds. Toro is one of those bands that falls between several genres, they aren't quite sludge, hardcore, doom, or stoner rock. What they are though is incredible. Tracks like "Painting with Shadows" kinda remind you of The Dillinger Escape Plan along with some instrumentation reminiscent of Swedish legends In Flames. Then you go to the next track "This Hell Is Real" and it has a much more melodic vocal style with some harsh backing vocals. While both songs are drastically different it just makes you appreciate the band that much more and it showcases their chameleon like sound. "Bury Me Then Flee" has a more progressive feel to it and an uncontrollable amount of groove. The gut wrenching screams are welcomed back and the whole song takes on this fierce rapid pace that might remind you of At The Gates or Meshuggah with all the technical riffs going on. 'Departure' is incredible and it is appropriately titled, because it is a departure from anything you have ever heard. They blend their influences so well that they can't be pigeon-holed to a single genre.
On January 25th the band made an announcement that they now have a new singer. The statement read "We're happy to announce that our good friend, Rodrigo Carvalho, is our new vocalist. He's been a very close friend to the band since day one, and his talent and dedication in creating this kind of music is immense. We look forward to an exciting future, and will be sharing our plans with you very soon. Thank you guys so much for all the support." Zackery M. Hembree was a tremendously talented singer and it will be some mighty big shoes to fill, but we certainly hope that Rodrigo can jump in and take the reigns and the band continues to create more masterpieces like 'Departure'. The first chapter of their musical life is already in the books and it's one hell of a chapter. We can't wait to hear and see what Rodrigo will being to the band, and what awe inspiring sounds and styles they will experiment with next.
You can pick up a copy of the bands EP 'Departure' here.