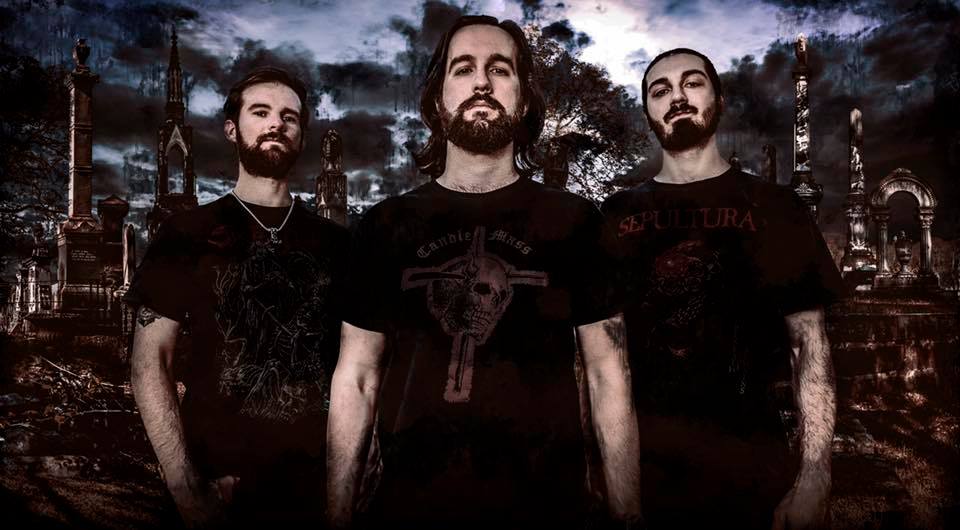 *This is part of our State Of The Art series, showcasing bands every Monday from the featured state*
This month's State is Georgia!
Atlanta-based Guillotine offers bass-heavy, blackened death/doom metal with heavy doses of groove. Weaved seamlessly into the band's sound are a unique blend of musical influences such as old school American death metal, Scandinavian black metal, and Southern sludge. Their songs often bounce between slow/doomy evilness to mid-tempo aggression. While typically never delving into super high-velocity thrashing speeds or blast beats, alternately their use of grooving riffs and double-bass rhythms gives Guillotine a signature sound of their own that is equally dark and punishing.
Originally formed back in 2003, then shelved for over a decade, and revived again back in 2015; Guillotine now consists of two brothers, Adam Miller (vocals/bass) and Lance Miller (guitar). Evan Posey would sign on as drummer to complete the trio after 2015.
To describe the group's style comparatively would be something like Obituary with splashes of Gorgoroth, Melvins, and Black Sabbath mixed in.  Vocally, Miller roars ferociously with a tone that is equal parts guttural death metal growl and mid-range black metal cackle. One element that stands out within their music is the bass playing.  While generally not as often utilized as a prominent component of extreme metal, Guillotine brings the bassline front and center to provide the bulk of the muscle and drive for their grooving riffs.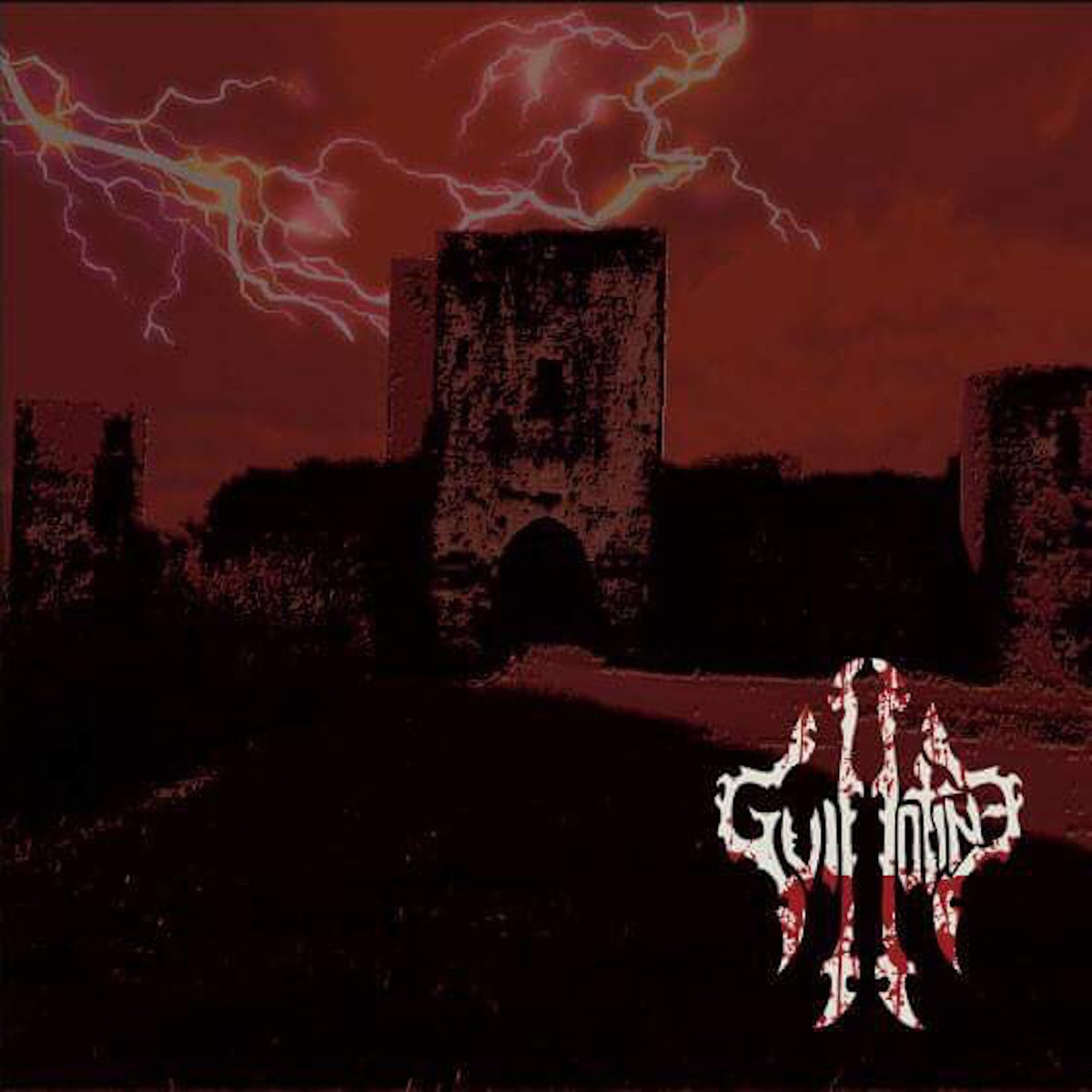 Recorded, mixed, and mastered with the help of Matthew Washburn at LedBelly Sound Studio, Guillotine's self-titled, full-length debut studio album was released on October 7th, 2017 and can be streamed and purchased from the link below.
Be sure to check out and support this great Georgia metal band providing a breath of fresh air to the blackened death scene!