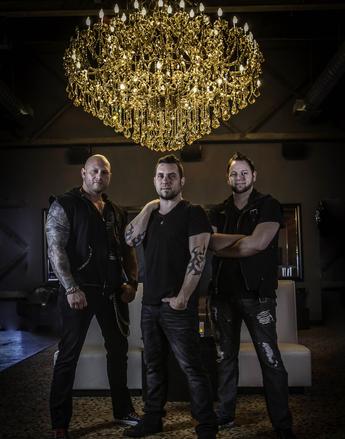 *This is part of our State Of The Art series, showcasing bands every Monday from the featured State*
                                                            This month's State is North Carolina!
Beyond the Fade is a band from Charlotte, North Carolina. They formed in 2006 under founder, Brandon Strickland. Current members, (Neil Jackson – vocals, Jason Tedder – guitar, Brandon Strickland, guitar), have been rocking the area and touring the country ever since. Having a heavy touring schedule, the band has seen numerous lineup changes, but the most notable was the addition of Neil Jackson on guitar and vocals in 2012. Beyond the Fade had previously played alongside his former band, so they knew it would be a good fit. In 2014 it was mutually agreed upon that Jackson would put down the guitar to become front man for the band. They're quoted as saying they felt it would give him a stronger connection with the audience. And, it seems that it has! They've played with numerous national acts, including North Carolina's Soften the Glare – fronted by bassist Ryan Martinie, as well as Skillet, Godsmack, and Motley Crew.
Their album, 'Welcome to the Pain', was released August 1st of 2016. There's a soulful quality to their music that makes it relatable to just about anyone. The lyrics are honest and personal. But, it didn't happen easily or without heartbreak. They originally teamed up with a local recording engineer to record three songs. Upon completion, they didn't feel that it captured the sound they were looking for and stopped recording. After some time they came into contact with Black Dog Sound Recording Studios where they recorded the track Angel. Blown away by the sound and experience, they committed to recording the full length album and hit the road touring to raise funding. It was during this tour that the worst possible thing could happen – they parted ways with their drummer and bassist. That meant, for the first time since the band's inception, that they had to cancel shows; including a much hyped show with Puddle of Mud. Despondent, they found a light at the end of the tunnel through producer Rick Beato. He took up the bass himself and enlisted drummer, Garrett Whitlock, of Tremonti to finish the album.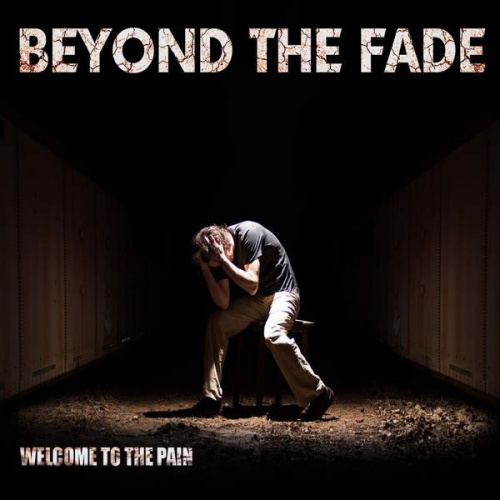 The album itself is fantastic and beautifully mastered. It's always a deeply painful thing to lose band mates, but they pushed forward and created something their fans were extremely happy with. Their plan is to begin touring again this year as soon as they complete their new lineup.
CD tracks:
I'm Alive

Follow You

12 Steps

Smile

Welcome to the Pain

Shine

Love and Hate

Bad (Never felt so good)

Beautiful

Trend

Angel