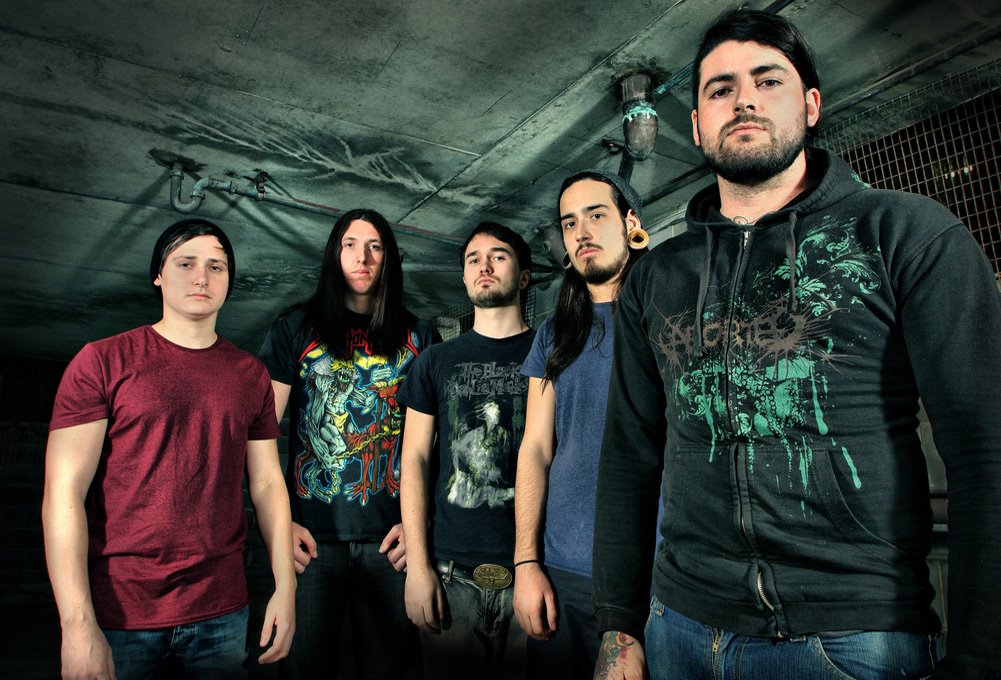 Brisbane death metallers/deathcore stalwarts AVERSIONS CROWN have announced a massive month long European headlining tour this coming summer starting from the 27th day of July in Tolmin, Slovenia at one of the biggest European metal festivals, MetalDays. AVERSIONS CROWN formed back in 2010 has released three albums till date with their debut surfacing on 2011 entitled, 'Servitude' which was an independent release. Their latest offering came earlier this year in the form of 'Xenocide' after their second installment, 'Tyrant' under the label Nuclear Blast Records. Robing in new vocalist Mark Poida, the band has remained undeterred in the line up change and are constantly trying to up their game. Playing a blend of death metal and deathcore, they have been a huge name in the circuit off late with their alien themed lyrical approach and concept. So much so that they have been labelled as Alien metallers.
Earlier a month or two back, we reviewed their new album, 'Xenocide', so if you think on buying a copy of it, be sure to check the review out here. They will also be doing an Australian tour this week with Boris The Blade and Alphawolf.
'Xenocide' is already out for long and you can get a copy of it right here.
Xenocidal Summer 2017 Tour dates :
27.07.17 – Slovenia – Tolmin Metaldays
28.07.17 – Austria, Wien – Escape Metal Corner
29.07.17 – Italy, Modena – Acquaragia
30.07.17 – Italy, Milano – Circolo Svolta
31.07.17 – Switzerland, Luzern – Schüür
01.08.17 – Germany, München – Free & Easy
02.08.17 – Germany, Schweinfurt – Alter Stattbahnhof
03.08.17 – Germany, Berlin – Musik & Frieden
04.08.17 – Germany, Hamburg – Hafenklang
06.08.17 – UK, Birmingham – The Flapper
07.08.17 – UK, Glasgow – Audio
08.08.17 – UK, Manchester – Satans Hollow
09.08.17 – UK, Exeter – The Cavern
10.08.17 – UK, London – Boston Music Room
12.08.17 – Czech Republic, Jaromer – Brutal Assault
13.08.17 – Belgium, Ieper Ieper – Hardcore Fest
15.08.17 – Switzerland, Oberentfelden – Böröm Pöm Pöm
16.08.17 – Germany, Köln – Underground
17.08.17 – Germany, Wiesbaden – Schlachthof
18.08.17 – Germany, Dinkelsbühl – Summer Breeze
19.08.17 – Germany, Allstedt – Destruction Derby
23.08.17 – Germany, Saarbrücken – Garage
25.08.17 – Germany, Oberhausen – Kulttempel