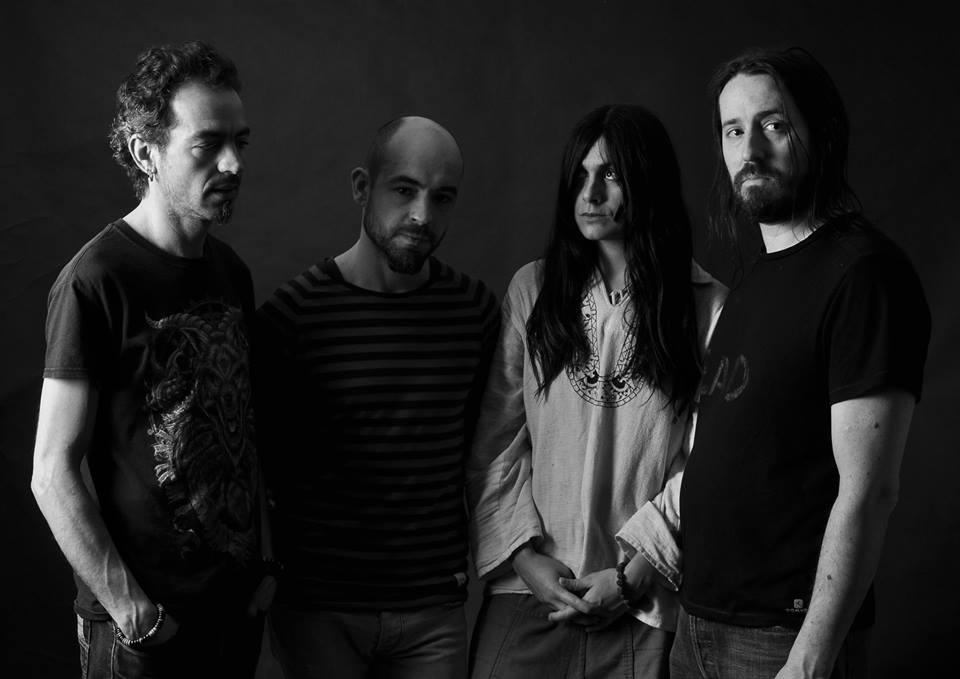 Melt hails from Toulouse, France. The band originally formed as a duo in 2007 when Charlotte and Olivier met. Charlotte at times has used several aliases including Shiro. Olivier adds about Charlotte "there would be no band without her." They quickly recorded their first demos which they deemed as "a powerful and personal rock, finding its full emotional potential on stage." Charlotte's singing comes from a crisis during in which she went crazy and untied herself from the real world. Her lyrics are oniric, a mix of english and imaginary invented language, disconnected from the "real" world, again. Melt sought out additional members and the lineup currently consists of Olivier (guitar), Roméo (drums), Charlotte/Shiro (guitar and vocals) and Julien (Bass). The band's music is an unexpected mix between metal and cold wave tragic melodies. The band released a self titled EP in 2015 consisting of 4 tracks "Stigmata", "Cypher", "Blast" and "Opikanoba". Those tracks along with 4 additional tracks make up the bands debut album. Melt released their self titled debut album on December 3rd, 2017. The album was recorded, mixed and mastered in a small studio in Saint Antonin, France, the studio doesn't really have a name, and it was the producers debut working with a band other than his own. So it turned out to be both a debut for the band and the producer. The album is self released by the band and you can hear it below or pick up a copy via bandcamp here.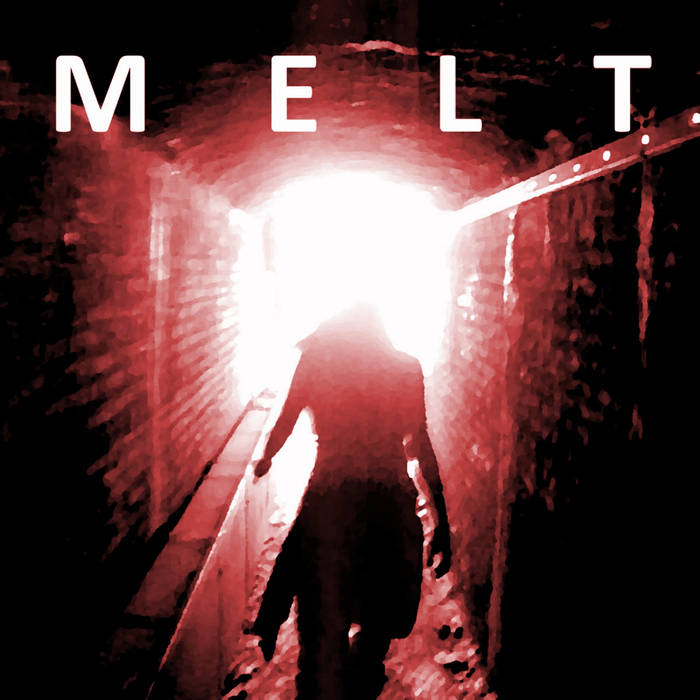 "Opikanoba" opens up this album with an almost spaghetti western feel. Like two lone gunmen pacing off steps about to duel. Then all of a sudden shots a fired and everything kicks into high gear. Like an animal being unleashed the vocals, guitars, bass, and drums all immediately sound off at a rapid pace. The vocalist belts out the lyrics at a machine gun pace and erratic. The riffs stay consistent, but the vocals take the lead role in this track and volume wise overlap everything else the song has to offer. "Thorn" begins with a somewhat soothing riff and the sounds of wind blowing. This track is much more cohesive than "Opikanoba". Roméo adds these stomping drum parts that really add depth to the song. The guitars really star within "Thorn" leading the way and the vocals becoming the co-star. A constant flow of riffs changing pretty fluidly and creating constant tempo changes really work and make the song multi-dimensional. One of the key components of this track is that the music is allowed time to breath and not overworked with vocals. It has that perfect mix of instrumentation and vocals. "Reine" is one of the other newer songs on the album. Vocally the singer is reminiscent of Hole's Courtney Love at times. This track keeps things slowed down and is somewhat of a ballad. The singer is able to hold on to notes for long periods of time with this slight cracking in their voice that adds this raw live element to their sound. "Reine" also brings to the table some solo guitar work that really shreds showing off just how talented these musicians are. "Blast" is also one of the stand out tracks on the album. It pushes the speedometer to it's breaking point at certain stages in the track. Then the vocals are pushed to the front and they have this haunting whisper. If you had to pin point a style it's similar to early era alt rock in the likes of Veruca Salt or Hole.
Melt are artists using their instruments like a paintbrush and the album like a canvas. The level of creativity on the album is off the charts especially if you think of the album as an experimental exhibition. Melt do not really fit into any genre completely. They present you with an offering of artistic freedom painted in sound specifically for your ears.