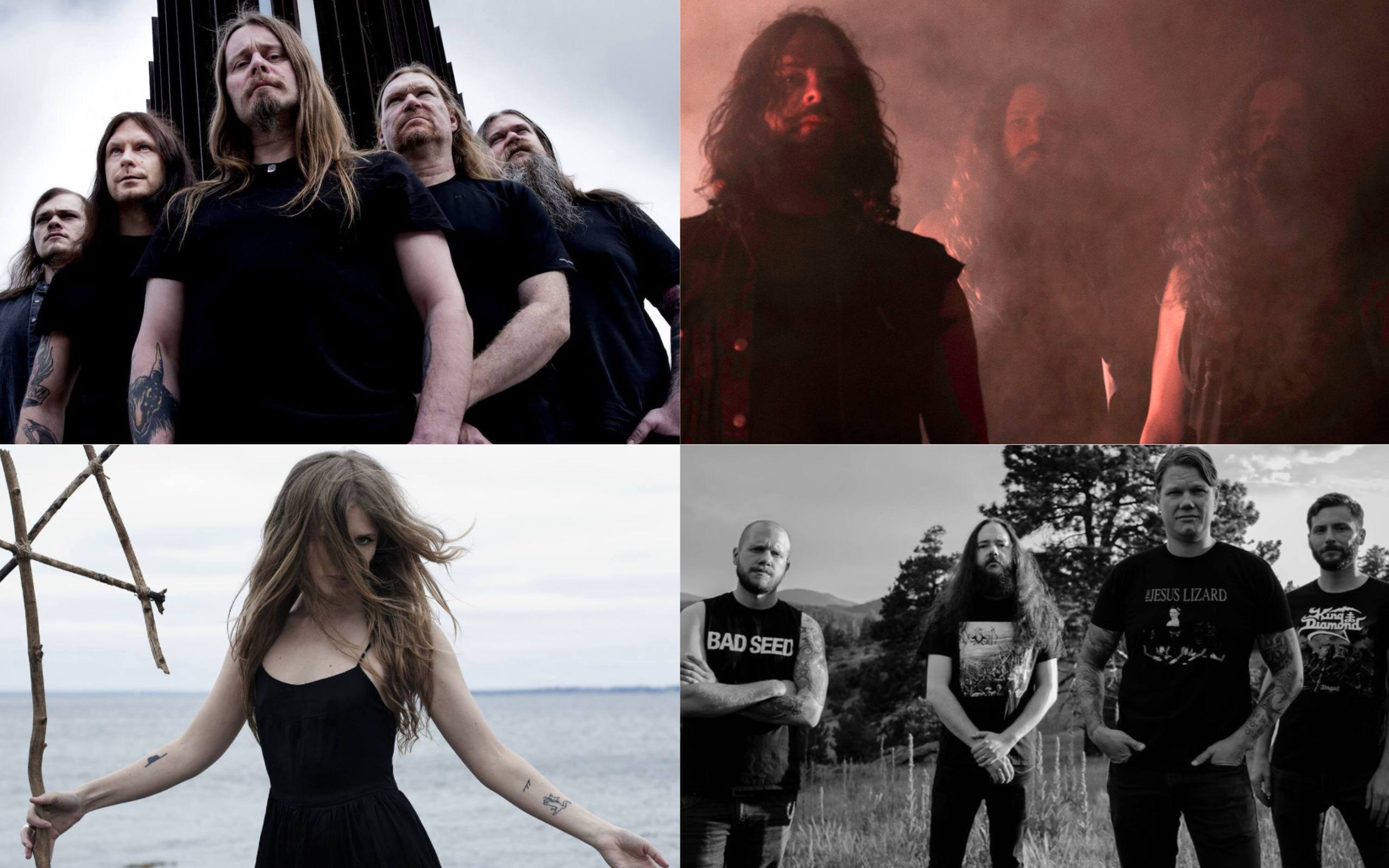 The seventh annual Decibel Magazine Tour 2018 kicks off in North America, featuring Norwegian progressive metal legends, Enslaved, Washington black metal beasts, Wolves in the Throne Room, Danish post-black metal siren, Myrkur, and Colorado doom-metallers, Khemmis (with regional openers in select markets).
Enslaved guitarist, Ivar Bjørnson comments, "I have always wanted Enslaved to be part of the Decibel Tour concept.  Not only is Decibel an institution, and defender of the last line of resistance for the printed metal mag in North America (for a band started in 1991, printed magazines are no small matter), but the Decibel Tour has also become an institution and an icon for metal that we admire here on the other side of the pond. So, to be asked to headline, and to perform with these other very fine artists, is a great honor and a great pleasure. Be there or be trapezoid!"
Headliners, Enslaved will be touring in support of their 2017, fourteenth full-length album, 'E.'  Wolves in the Throne Room, will support their 2017, sixth album, 'Thrice Woven,' and Myrkur will support her second album, 'Mareridt,' released September of last year.  Khemmis' most recent release, 'Hunted,' was awarded Decibel's Album of the Year in 2016.  Both Wolves in the Throne Room and Myrkur were featured on Decibel Magazine's cover in 2017.
Tickets are on sale now!  Full tour dates listed below: