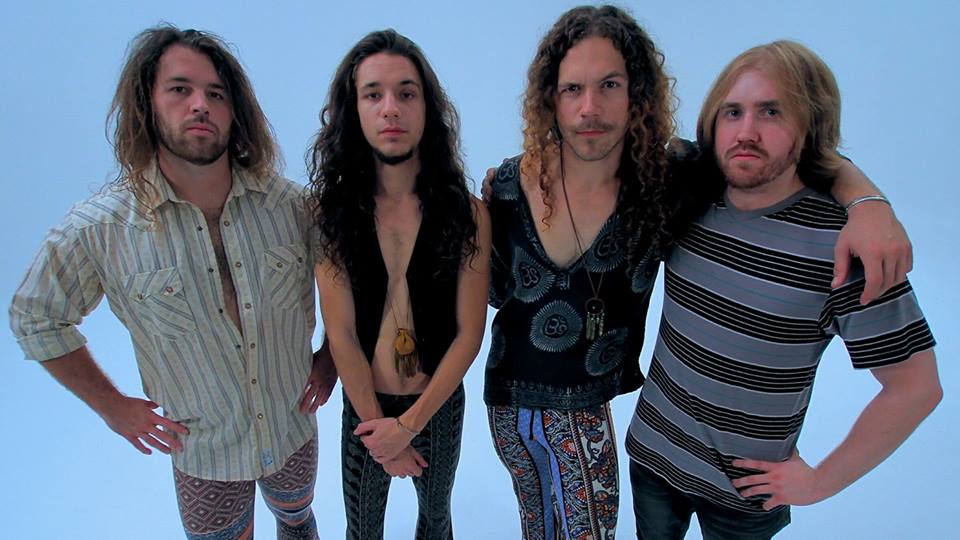 Cosmic Wool is straight from the Heartland Of America, Oklahoma City to be exact. The band formed in 2013 by brothers Nevada (Guitars/Backing Vocals) and Rado Romo (Lead Vocals/Bass) who both are formerly of the band Anti Mortem and Nevada is currently the guitarist for Texas Hippie Coalition as well. The remaining members of the band are John "Drew" Williams (Guitar/Keyboards) who met the brothers through a mutual friend, and Tom Frizzell (Drums) who responded to an ad by the band seeking a drummer. The band initially like most bands do started out as a jam band. Cosmic Wool was something for the Romo brothers to do with their breaks between tours. With the dissipation of Anti Mortem in 2014 it freed up more time and Cosmic Wool was moved up as a priority. The band first released a 3 track EP 'Over Your Eyes'. The band tested their sound with local Okalahoma crowds and they seemed to love the direction the band was going in. The next step was to step further out of their region and see if the country was ready for the comforting sounds of Cosmic Wool. In 2016 the band released another EP titled 'White'. The band further developed their "cosmic" psychedelic sounds and intertwined amazing melodic choruses within their newer songs creating the sound they have today. Cosmic Wool spent the spring of 2015 to the summer of 2017 writing and reworking the songs that would make up their debut full length, working with Chainsaw Kittens guitarist Trent Bell perfecting the sound they were looking for. The band has stated "We met Trent through another producer we're friends with named Dustin "Provo" Provenzano who did the first Cosmic Wool demos as well as the Anti Mortem demos. Bell Sound is a huge facility," points out Rado Romo, "so we took full advantage of that and recorded most of the guitar, bass and drum tracks together in the same room. We also experimented with state of the art synths and keyboards to round things out." The bands sound has been described as various things, space rock, desert rock, psychedelic rock, groove metal, but one thing is for certain; the band has moved out of the hard rock genre and created a sound that is uniquely theirs. The bands debut self titled full length was released on December 19, 2017 and is available at most online music merchandisers. Pick up a copy on Amazon here, or check it out on spotify.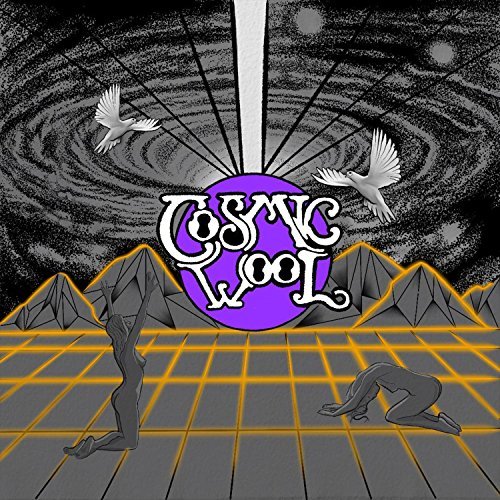 "Hole For My Head" gets things started on this album. The fuzzy melodic riffs really get your head moving before the vocals ever kick in. Cymbal crashes at exactly the right moments so you can get in the groove. Rado has a familiar vocal style, it's like something you've heard before but its also different in it's own way. The chorus takes on a much more gritty screaming style, then for the rest of the song its in a sing-along laid back tone. You will quickly be singing along "Another hole to put my head in, Another road to a dead end, A place to hide where you can't find, A place to live where I can't die." This is some amazing song writing and the music goes along perfectly with the lyrical content. One of the best individual tracks I have heard in quite sometime. Cosmic Wool can expel amazing spacey psychedelic grooves and riffs and also melodic hooks in their lyrics that grabs your attention and won't let go. Be prepared to be singing this song in your head for weeks to come. "I Met A Girl" kicks off with a isolated bass line and then you get a ton of keyboard action. The track is a step away from what they conquered on "Hole For My Head". The song overall has a disco kinda pop feel with ample amounts of groove. The vocals are similar but sang at a higher octave. "Flower Of The Garden" gets us back on the rock n roll train. Again Rado's bass lines fill your ears with groove and then you have these trickling guitar riffs from Nevada and Drew that give the song even more depth. The melodic vocals throughout the song have an 80's vibe but with a much more raw feel to them. They keep that spacey element alive with this track. Ending the album is the track "#Lonely". Hashtags have officially made it into song titles. Though the guitars and bass aren't hiding in this track the stars of the song are by far Tom's drum beats behind the kit and Rado's vocals. The smooth vocal style is front and center. The song even gives you a group chant during the chorus belting out "Hashtag lonely". This is still a rock song but it does have an overall pop feel to it. It may be the keyboards or just the Saturday Night Fever type beat, but it works.
Cosmic Wool is still experimenting with their style and it's something that has to be respected. They have the balls to try things that haven't really been done before. "Hole For My Head" in my opinion is one of the best rock songs I have heard by an up and coming band in years, and the album is worth buying just for that track alone. However this isn't all filler no thriller. Each of the tracks on the album has it's own uniqueness and deserves to be heard. This band isn't pulling the wool over your eyes, they are indeed cosmic and their style and sound is as comforting as your favorite old wool sweater. Put on your space suit and hit ignition in the form of Cosmic Wool.
Check out the tracks "Hole For My Head" and "Moonstone" below.