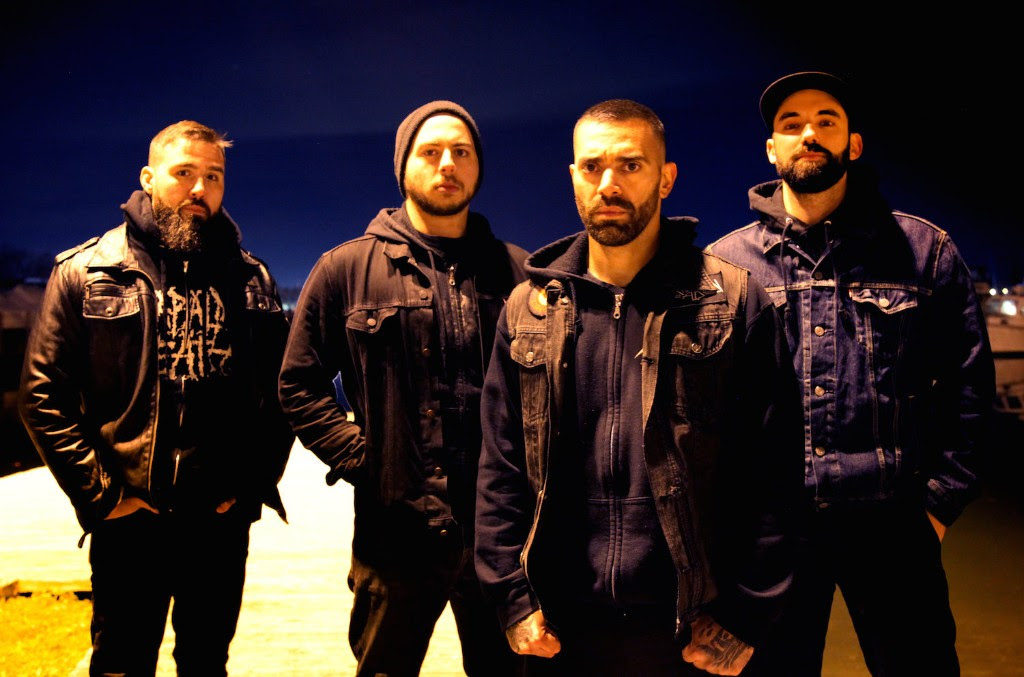 Well its Tuesday and every day that starts with the letter 'T' is a mandatory thrash metal day. So, jumping on the self created trend we present to you Long Island, NY thrashers EXTINCTION A.D.'s all new music video, "Secret Worlds", taken from their upcoming second full length album, 'Decimation Treaty'. The video shows the quartet thrashing their guts out in a small studio kind of room belting out pure, unadulterated, nerve wrecking and high speed thrash metal of intense demeanor. This is the first music video we've seen off the band's fast approaching new LP due release this Friday, out via Good Fight Music. Prior to this the band has unveiled two more singles of the very same upcoming album.
The sophomore full length was recorded and mixed by Joe Cincotta (Suffocation, Obituary) and mastered by Brad Boatright (Iron Reagan, Converge, Obituary). Pre-orders are now live. Go fetch your copy HERE!
"We collaborated and filmed this video with Anthony Altamura of Nightmare Film Crew after discussing the gap between factual news exposure and what gets mainstream media coverage," says the band.
The music video is a fierce outrage on the society as we know it and is a take on government. They further add, "Whether we're acutely aware of it or not, the free press is under attack. The idea of a guerrilla broadcast and the use of archaic technology as a means of spreading modern information was an interesting concept to mess with, as well as trying to capture our live energy in a non-live environment."
The band will hit the road this winter in support of Darkest Hour and Whores. All tour dates can be found HERE! 
Long Island metal vets Rick Jimenez, Pieter van den Berg and Mike Sciulara, along with Ian Cimaglia, who is making his first official recording appearance as the bands lead guitar player, are back with another unrelenting and ferocious thrash explosion with 'Decimation Treaty'. The "question everything" approach of the band's lyrics combined with their unmatched raw live energy and 2018 power and precision approach to classic thrash metal has elevated them to a whole new level.
The band formed in 2013 and has been releasing music and touring steadily throughout North America, as seen on tour with Havok, Municipal Waste, Darkest Hour, Testament, D.R.I, Unearth, Exodus, Venom and many more.