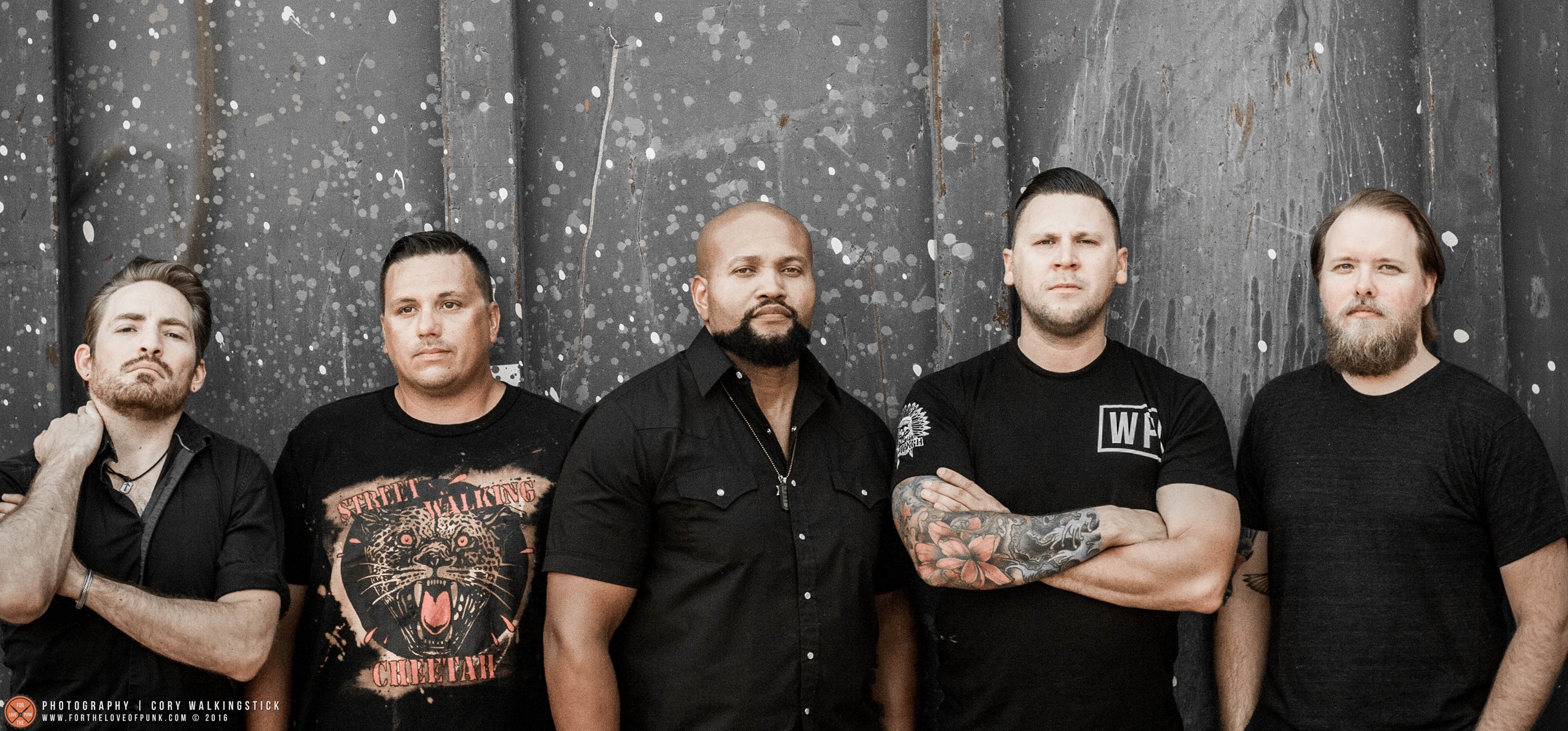 Since 2011, Lost Empires have been fusing together a new breed of metalcore straight out of Oklahoma City, OK. One could say, fantasy metalcore? A healthy blend of sharp and tight traditional riffs with a power metal element, the melody along with the synthesizers. This is really something cool.
The five piece consists of Kilby and Brad on guitars, drummer Jeremy, Luke on bass and Lawrence on vocals. "Death, the Unveiling of Eternity" EP was released in 2016. It's like God Forbid and Blind Guardian are dating. It's a fabulously unique metalcore EP. The standout track is undoubtedly "Standing at Death's Door." Song structure is interesting, catchy and elaborate. The power metal elements really stand out on this particular track. Some cleans throw in the background really compliment the growls. Another favorite, "Hameln" has the eerie synth magic happening with a really evil and driving riff over top. It's just a solid track. Fans of mid-2000's metalcore will certainly be interested in Lost Empires, and power metal fans that don't mind more aggressive vocals.
The band is pretty quiet on their socials, but after a bit of poking around it seems as they are taking a break at the moment but have future plans to write new material. Their 2016 EP is available for streaming on Spotify.