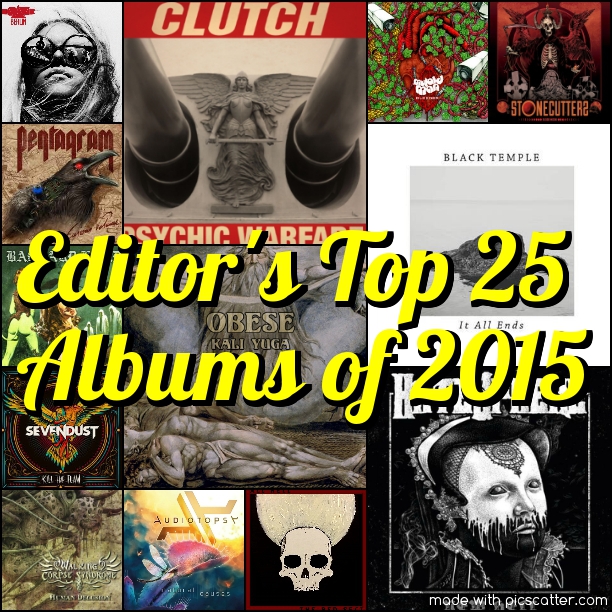 It has been very hard to narrow down all the albums released this year into 25 selections and even harder to put them in order. Some of these albums came as a surprise to me and some I just can't seem to put down, I love each and every one of these albums for some particular reason. If you haven't heard one or several of these albums I highly suggest you give them a shot.
25. Left To The Wolves – In The Absense of Humanity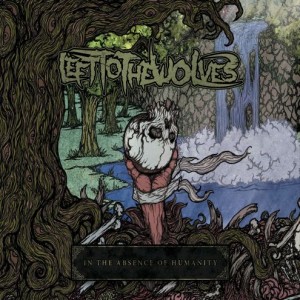 These Bluegrass natives are so heavy you can't even pinpoint their sound. The barbaric melodies created along with the sick slick guitar riffs create this energy within their music that keeps you listening. The harder you listen to each song more and more small details emerge showing you just how finely tuned the band is. They may be ranked 25th on this list but they have more heart than most bands on the market today.
24. Walking Corpse Syndrome – Human Delusion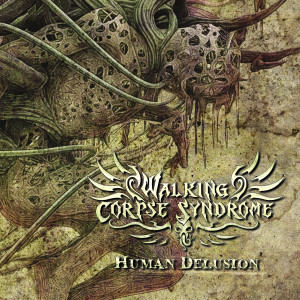 When I first reviewed this album earlier in the year I said it would be one of the top 50 albums released, well it exceeded that mark by making the top 25. These guy showcase true American metal and have a polished Lamb of God type sound with some terrifically terrifying lyrics.
23. All Them Witches – 'Dying Surfer Meets His Maker'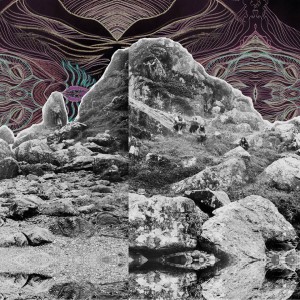 All Them Witches really came out of nowhere with their debut album. One day they were playing small club shows and the next they are playing Bonnaroo and the Louder Than Life Festival. Their sound can't be matched or compared to anything else currently being played. Park's has a voice that just soothes a broken soul and the guitar work by Ben is the glue that holds the sound together. The chemistry they create with one another is perfection.
22. Saviours – Palace of Vision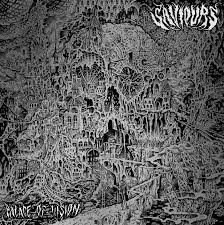 While this was one of my favorite albums of the year seeing them live and in person really sealed the deal on these guys. The album is great alone, but seeing how it comes across live just as well as it does on the record makes it all the more appealing. It's like High On Fire and Wino mixed into one and you have Saviours.
21. Coal Chamber – Rivals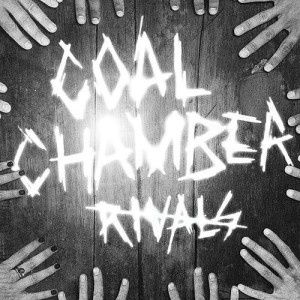 One of the most anticipated releases of the year. For a long time we never thought we would get another Coal Chamber album. However, Dez, Meegs, Mike and Nadja have really outdone themselves and released an album that seems like a follow up to 2002's Dark Days without any time in between. You also know it's a kick ass album when it features Minstry's Al Jorgensen on a track.
20. Kadavar – Berlin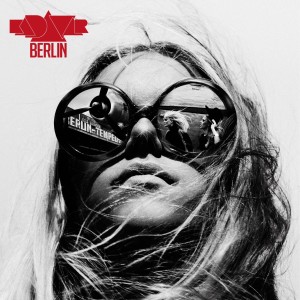 19. Sevendust – Kill The Flaw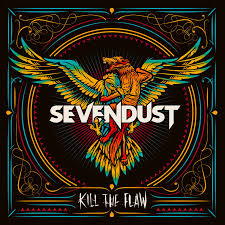 Sevendust never disappoint. I was fortunate enough to see the band live the day after the release of the record which as Lajon's birthday and meet and speak to him. This album is a great collection of songs that are all heavy hitters and bring so much energy to the table. Sevendust is a veteran band that a lot of bands both old and new mold themselves after because of their tremendous success.
18. Bastard Lord – S/T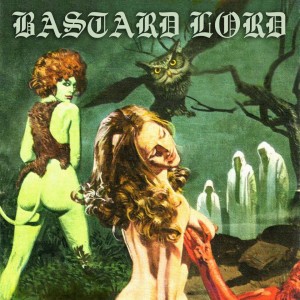 Bastard Lord really simplify their doom sound and make it appealing to people who normally may not even like doom. The slow down tuned songs are amazing creative and you'll want to put this EP on repeat. These guys are putting Buffalo metal on the map.
17. All Hell – The Red Sect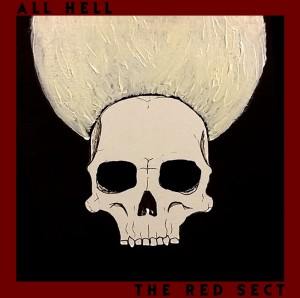 The Ashville, North Carolina natives really outdid themselves on this album with the production help of Joel Grind. The three piece create huge sound and really define blackened thrash. 'Graveyard Dust' is almost as close to perfect as possible as a song comes. If you listen to it, you won't regret it.
16. Paradise Lost – 'The Plague Within'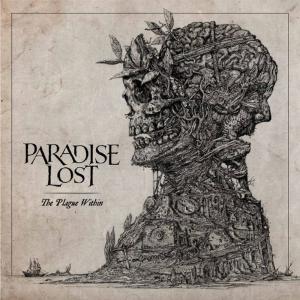 Paradise Lost having a specific sound that just surrounds you like a warm blanket. It's hard not to feel the emotions in their music. The song 'Beneath Broken Earth' is a beautiful yet doom filled song that really shows you the ins and outs of their music. If you have a chance to catch them live in the U.S. make sure to do so. They don't tour the states alot because they had a bad experience during their first U.S. tour.
15. Audiotopsy – Natural Causes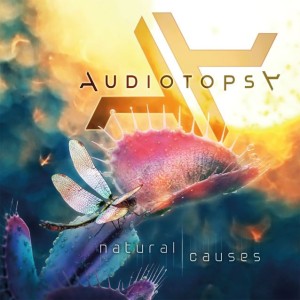 Being both a Skrape fan and a Mudvayne fan is was just common sense that this album was going to be a hit. Although it wasn't as heavy as I expected the band is creating a sound that I enjoy and the album is start to finish amazing and has repeat listen ability. The band creates a whole new sound unlike any of the previous projects, but it's enjoyable and great musicianship.
14. Ritual Killer – Exterminance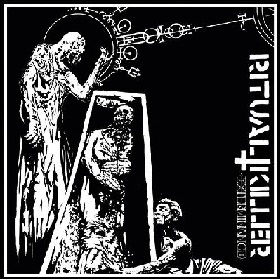 Sammy Duet famously of Goatwhore and Acid Bath has finally released his side projects 2nd full length. This is a follow up to 2005's 'Upon the Threshold of Hell'. The band has been lurking around New Orleans for years and it's about time it reared it's ugly head. The album is heavier than heavy and evil as shit. Vocalist Jordan Barlow really showcases pure evil with his singing style.
13. Fear Factory – Genexus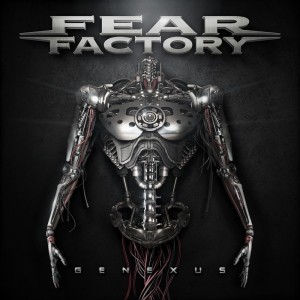 You know what to expect with a new Fear Factory album. With this album of course you have the amazing song writing core back with Burton C. Bell and Dino Cazares, but you also have the amazing bassist Tony Campos in the lineup as well. The album is easily one of the better Fear Factory releases in years and actually has a drummer on the album rather than a drum machine.
12. Stonecutters – Blood Moon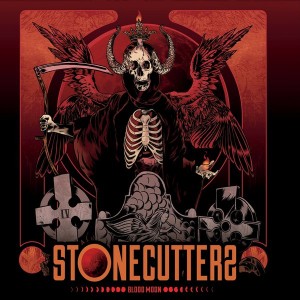 'Blood Moon' is one of those albums that just connects with you on the first listen. It has a hint of stoner rock but is a little heavier than your normal run of the mill stuff. The one thing that sets this Kentucky band apart from everyone else is the incredible guitar work from both Brian Omer and Nick Burks. The delicate yet messy style of playing pairs great with the underlying groove and Brian's vocals are just the cherry on top.
11. Clutch – 'Psychic Warfare'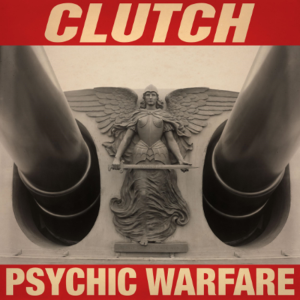 The Maryland based band is one of the hardest working bands in the business. They somehow continue to pump out albums of hits without ever putting out a bad track. They are so much more than musicians, they are composers and some of the best ones of this century. Each and every song on this album could be a single, and that's how most Clutch albums are. It's a quality album just like everything else they've released.
10. Mutoid Man – Bleeder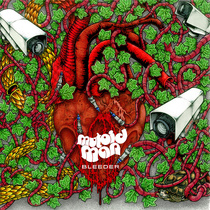 For those unaware Mutoid Man is fronted by Stephen Brodsky also the singer of Cave In. The album 'Bleeder' was released June 30th and somehow I didn't hear the album until 3-4 weeks ago. The album quickly made it into my rotation of albums and is definitely top ten worthy on any list.
9. Valkyrie – Shadows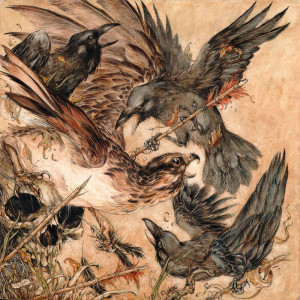 Hearing this album is great, but seeing them perform it live is just pure ecstacy. The album has this throwback rock n roll sound that you just immediately fall in love with. Both Adams brothers are important to the band's sound but Jake's voice is the perfect front to the masterpiece they created.
8. High On Fire – 'Luminiferous'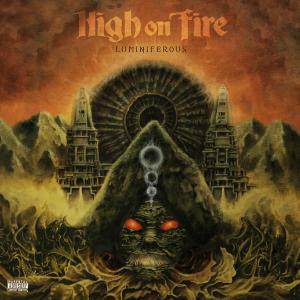 I don't even have to say much about this other than 'Matt Pike'. He has become the messiah of all things riff. His nasty growl and shirtless shredding have become a thing of legendary status. 'Luminiferous' is just as good as the previous album, and I'm sure his next release will make this list as well.
7. Obese – Kali Yuma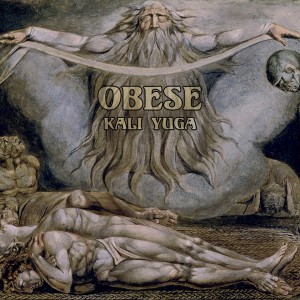 Sometimes the greatest finds in music are the ones you just stumble across on accident. Obese is an amazing groove filled stoner rock band from the Netherlands. Singer Koos Weel has this scratchy voice that is appealing to any ear. Let me assure you, the only thing fat about this band is the groove.
6. Byzantine – 'To Release Is To Resolve'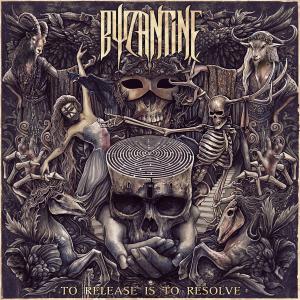 West By God Virginia metal pioneers Byzantine are one of the best things to ever come from the Wild and Wonderful state. The band has a whole discography of kick ass releases, but the most recent 'To Release Is To Resolve' is by far the stand out. This band is one of the hardest working bands out there, and they wrote, recorded and released this masterpiece all on their own.
5. Ghost – 'Meliora'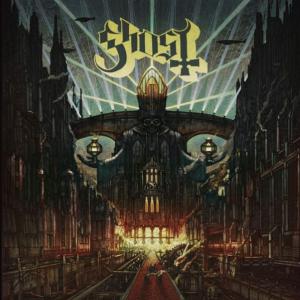 The third studio album by the mysterious Swedish rocks came in at a shocking # 8 on the U.S. charts and is nominated for a Grammy award. It's something the metal world isn't use to as far as recognition. While I still think it's hard to compare anything to the band's debut 'Opus Eponymous' this release stays true to the bands overall sound.
4. Baroness – Purple 
 Baroness seem to always impress me. Regardless the color of the album they seem to just do something new and magical that really makes them stand out. The last album "Yellow and Green" was an amazing album to drive to in my opinion and I think 'Purple' is an amazing follow up to that. They never over do the vocals, it's always the great mix of instrumentation and vocals. "Chlorine & Wine" is one of those stick to your ribs songs that you can't easily forget. We love the genius that is Baroness.
3. Hatesphere – New Hell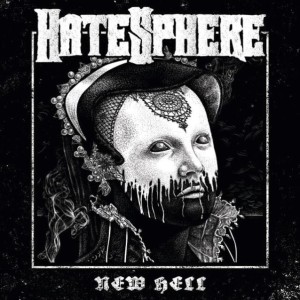 This is one of my most anticipated albums of the year. Hatesphere really define everything we love about thrash. Pure aggression that is somehow contained and unleashed through music. The band keeps releasing amazing albums almost every other year. We just hope they get their ass to the U.S. on tour soon.
2. Pentagram – Curious Volume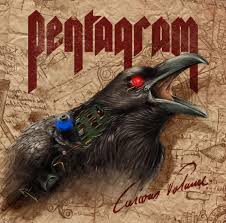 Pentagram has so many records that are iconic it's hard to think that they could outdo themselves. The ageing rock stars that make up the band have put out an album that have shocked everyone and they can even pull off the material just as well live. 'Curious Volume' is an immediate classic that will be talked about for decades to come.
1. Black Temple – It All Ends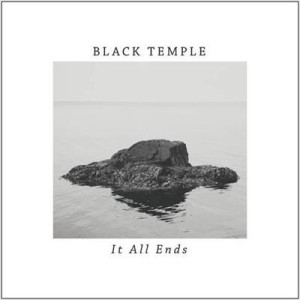 When a new band comes along sometimes you have no real expectations for them. Black Temple was signed to Razzia Records by Anders the lead vocalist of In Flames. I had an immediate connection with this band and album. The sound they create can't really be pigeon holed into any genre, I think they create something new that has set the bar higher for other bands to follow. Lead singer Jonas says he best describes the band's sound as if "Torche, Cult of Luna and Nirvana all met and fucked." You can hear various influences throughout their music, and it's impossible to put this album down.