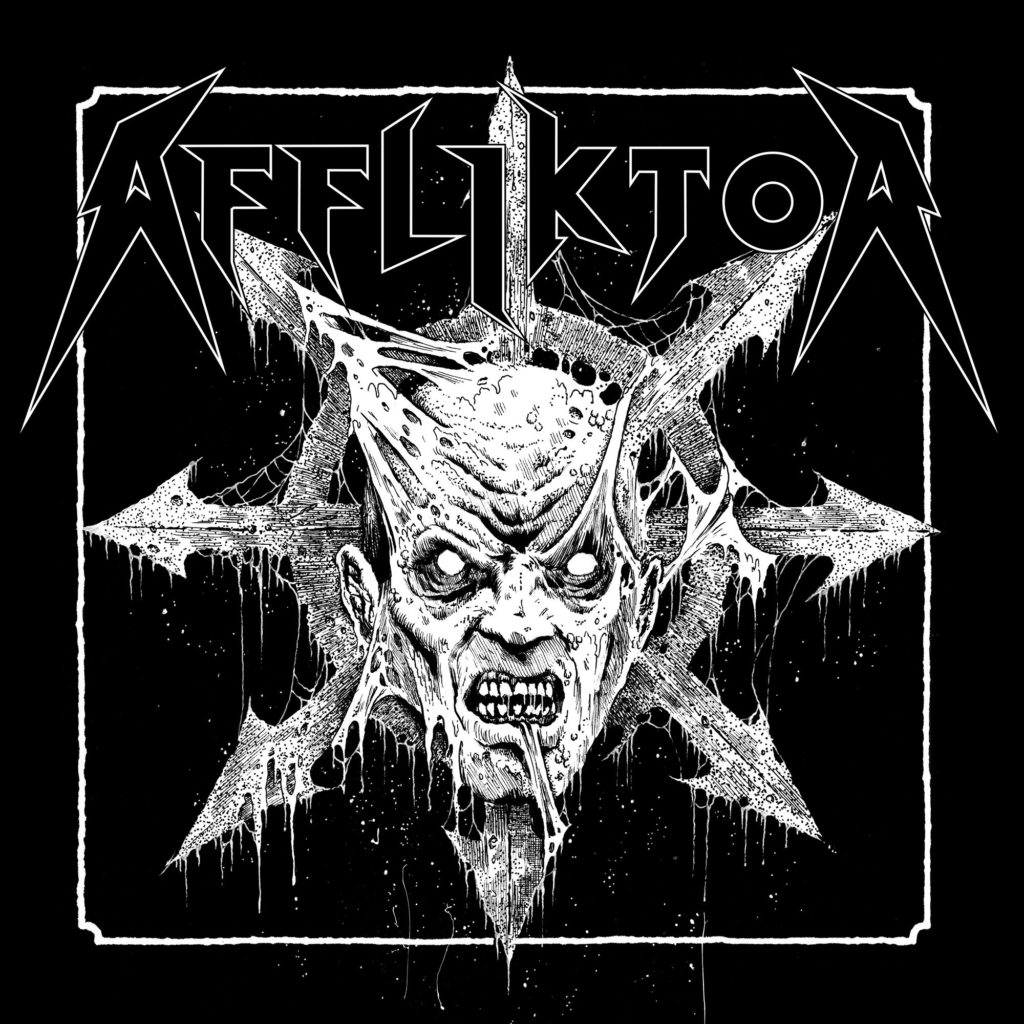 Underground metalheads are in for a treat as guitar virtuoso Toby Knapp, who previously was an ex-GODLESS RISING member, and also is in WAXEN, WHERE EVIL FOLLOWS, is back with his new solo band AFFLIKTOR. Playing a sacrilegous and dirty breed of black and thrash metal. Toby Knapp has been a reckoning force in the underground since the 90s, working in many bands and delivering genre crossing and boundary shattering metal albums. Be it progressive metal, classic metal, black or death or just pure thrash, you name it, it's already there. The self titled debut AFFLIKTOR record is slated for its release in October 20, 2017 through Indian label Transcending Obscurity, which is one of the best underground metal record labels out there. Check them out, you won't disappointed.
The striking mind bending artwork has been laid to life by one of the most innovative and talented artist, Mark Riddick, who has worked with many artists in the past. The artwork truly embodies the real macabre and morbid nature of AFFLIKTOR spews forth.
Toby Knapp adds, "The Affliktor album was originally intended to be a pure thrash album, so the first layer of music is thrashing speed metal riffs. As time went on the album started developing into a new sound. Once the solos and atmospheric guitar effects were recorded the album called for sickening black/death metal vocals. The final result was kind of a technical Black Thrash Metal hybrid. I have been fortunate to have my work released by some of the best labels in the world and with Kunal and Transcending Obscurity Records- the tradition continues."
Pre-Order the self titled AFFLIKTOR album HERE!
You definitely need to watch this bad ass band out for more. Meanwhile stream the single below that has been released as of yet.