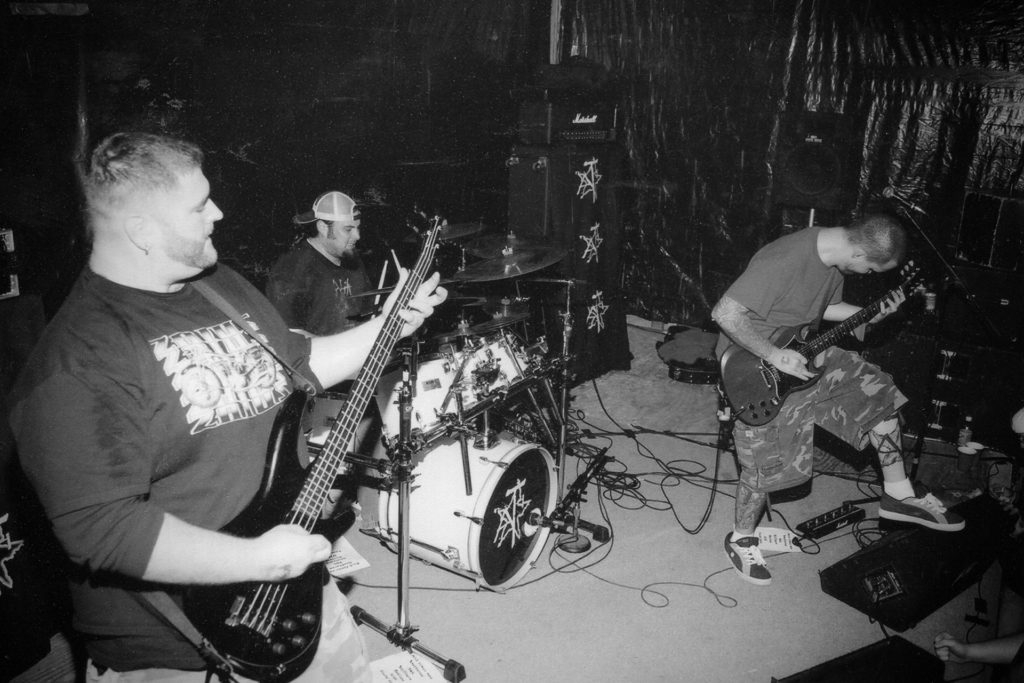 *This is a part of our State Of The Art series, showcasing bands every Monday from the featured State*    
                                                              This month's state is Illinois!
Welcome to the kickoff of State Of The Art for August! I was the one who got the honor of selecting the state for this month and thought there's no better of a time than now to showcase the talent from my home state of Illinois. I'd like to introduce you all to a band from my area of Southern Illinois, Annihilate The Hero. Annihilate The Hero is a three-piece metal band coming out of Carbondale, Illinois with influences coming from all types of metal : thrash, progressive, and death, with others sprinkled in. Their current line up consists of Thomas Henderson (Guitar/Vocals), Justin Malinee (Drums), and Tony Lamantia (Bass).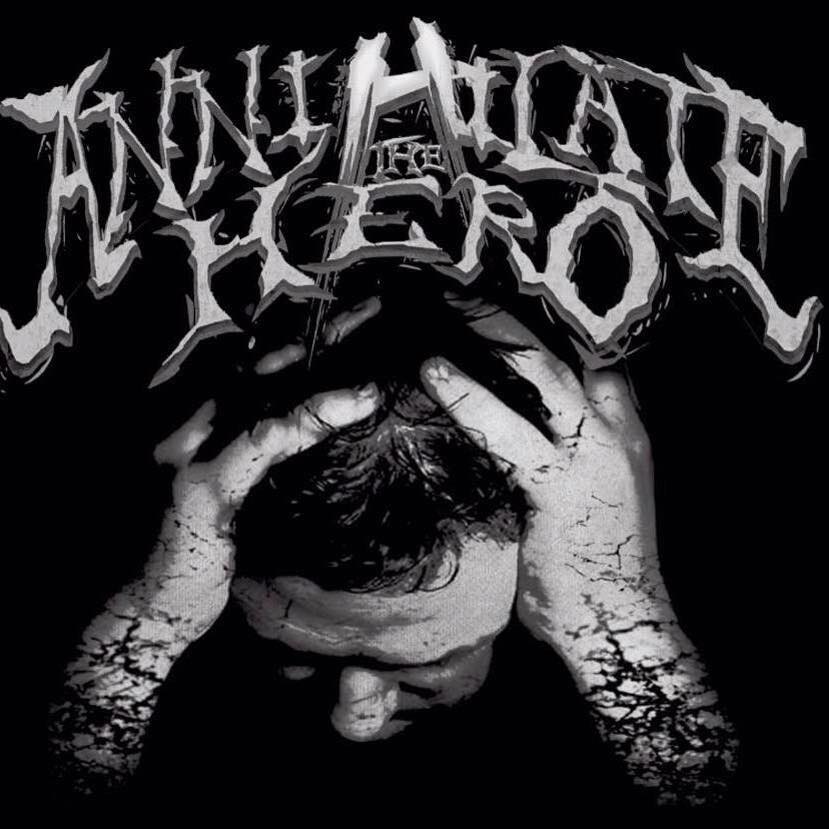 Forming in 2002, Annihilate the Hero went on to release an EP and a full-length album, then they made the transformation into their present three-piece machine. The current line-up has been in place since 2004, and the guys have released four albums and one EP: 'Images of Disgust' in 2005, 'Betrothing Dejection' in 2007, 'Annihilate The Hero' in 2010, 'Oracle'  in 2013 and also of note is this a concept album. Then in 2015, we see the release of the 3 song EP 'The Seventh Circle'. Annihilate The Hero have also compiled an impressive list of bands they have shared the stage with, including Superjoint Ritual, Hatebreed, Chimaira, God Forbid, Crowbar, Full Blown Chaos, and many more. They were also invited to join Bleed the Sky and Silent Civilian on a series of tour dates through the Midwest.
While still currently being an independent band, Annihilate the Hero is seeking recognition from record labels, news media, radio, and fans all over the world. Which is exactly why I choose these guys, because more of the world needs to check out this powerhouse named Annihilate the Hero. They have been promoting their music via shows across the Midwest, all the while writing and developing new music. With all the things the phenomenal trio has under their belt, the band still pushes full steam ahead, trying spreading their sound world-wide. All these things are what helps make up Annihilate The Hero, the rest you can see for yourself on stage. Make sure to head over to their bandcamp page, HERE ,where you can find their entire discography for you to check out. They have even set pricing on their albums to "Name Your Own Price" so there is zero reason you can't go check them out and throw a little support if you like what you hear. Here's a couple of tracks to get you started in the right direction and a bonus addition of their newly released tribute to Chris Cornell by covering Soundgarden's "Outshined":