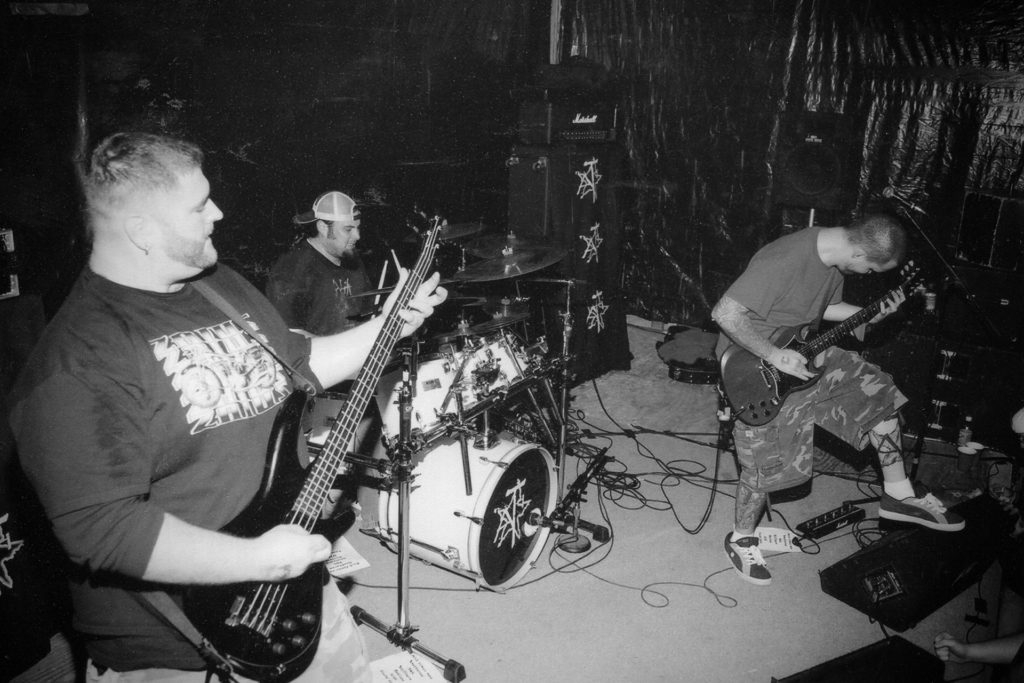 *This is a part of our State Of The Art series, showcasing bands every Monday from the featured State*    
                                                              This month's state is Illinois!
Welcome to the kickoff of State Of The Art for August! I was the one who got the honor of selecting the state for this month and thought there's no better of a time than now to showcase the talent from my home state of Illinois. I'd like to introduce you all to a band from my area of Southern Illinois, Annihilate The Hero. Annihilate The Hero is a three-piece metal band coming out of Carbondale, Illinois with influences coming from all types of metal : thrash, progressive, and death, with others sprinkled in. Their current line up consists of Thomas Henderson (Guitar/Vocals), Justin Malinee (Drums), and Tony Lamantia (Bass).