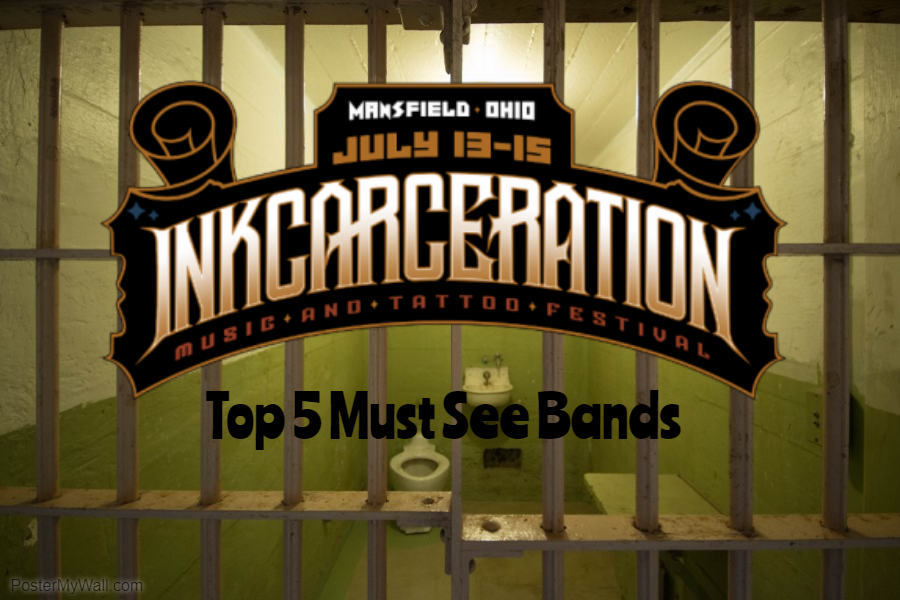 There is over 30 bands performing at the inaugural Inkcarceration Music & Tattoo Festival. It is a a one-of-a-kind destination event that presents to you heavy and hard rock music from over 30+ plus bands on two stages, with some big names from the industry, such as the likes of Rise Against, Our Lady Peace, A Day To Remember, Bush, Black Label Society , Clutch and many more. It's a star studded line-up. Let's face it we all want to see the headliners on this festival right? I mean who can honestly say they aren't pumped to see Black Label Society with Zakk Wylde fresh from touring with Ozzy on his farewell tour? Our Lady Peace is one of the best bands to ever come out of Canada, and their 1997 album 'Clumsy' is still one of the best albums I've ever heard. Clutch as always puts on a tremendous show as well with a unique set list almost each and every night. Rise Against, A Day To Remember and Bush all are amazing headliners as well. But beyond those top tier bands who are the must see bands performing at Inkcarceration Fest?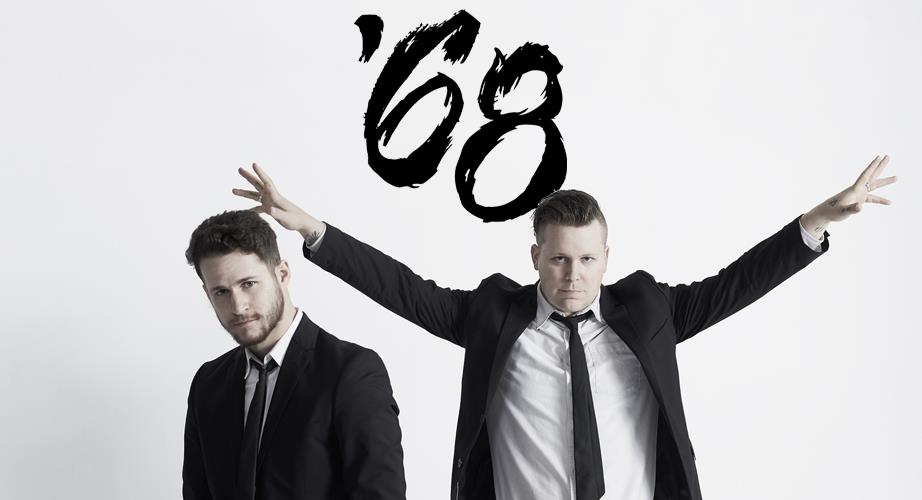 5. 68′ is unbelievable to see live. Yes they are a two man band. Guitar, vocals and drums. Don't let anything fool you here, though there is only two members they pump out enough sound to make you think there is a orchestra of members on the stage. 68′ features guitarist and vocalist Josh Scogin, formerly of the hardcore band The Chariot, and drummer Nikko Yamada. The band formed in 2013 and in regards to most of the bands on the roster for Inkcarceration Festival they are quite the youngsters. However, the band already has 2 albums under their belt including their 2014 debut 'In Humor and Sadness' and 2017's 'Two Parts Viper'. The band is a high energy noise punk band, but don't let the word punk throw you off, they are a far cry from the punk bands your father use to spin. The band has a modern feel that incorporates a ton of groove thought provoking lyrics and even quit a bit of melody. Unlike some traditional punk they slow things down on tracks like "Without Any Words" and it gives you a chance to truly embark on the melodic tones of Scogin's vocals. Though some might consider this a ballad for this band it's truly a remarkable song and it will get stuck in your head for days and days. I've had the luxury of seeing the band perform at festivals two separate occasions and both times fans talked about their performance for the remainder of the weekend. Performing on Saturday make sure to get close to the stage and be prepared to be blown away.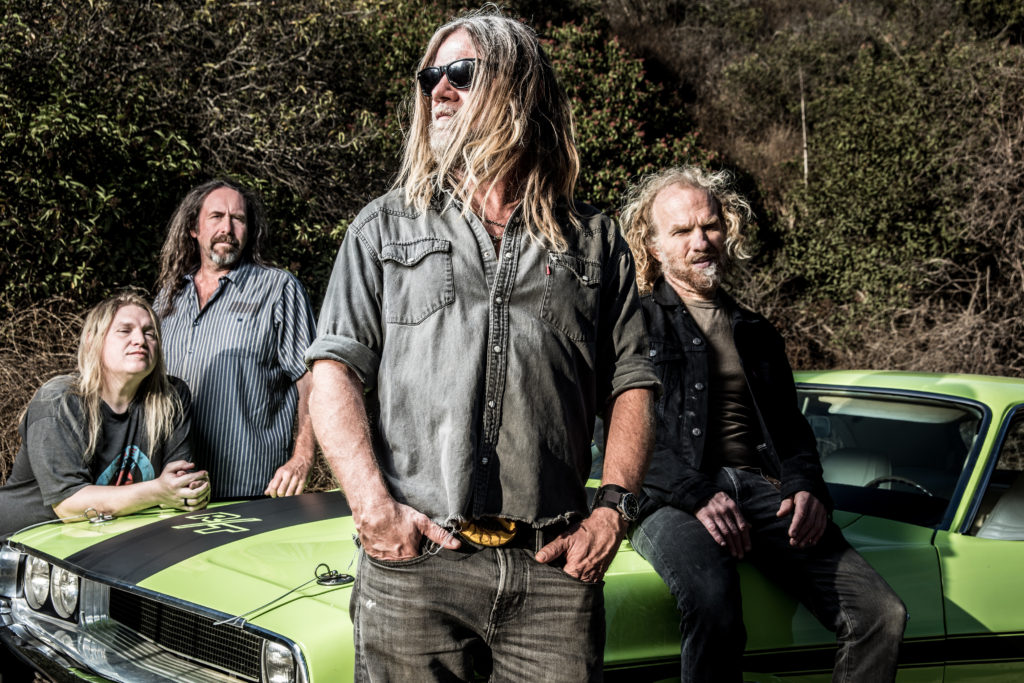 4. Corrosion Of Conformity has recently welcomed lead singer Pepper Keenan back into the fold. Pepper left the band in 2006 right after releasing one of the bands premiere albums 'In the Arms of God'. Pepper made his exit to spend more time performing with his other band Down which has included Phillip H. Anselmo (Pantera, Superjoint), Jimmy Bower (Eyehategod), and Pat Bruders (Crowbar, Goatwhore) and also former members included Kirk Windstein (Crowbar, Kingdom Of Sorrow) and Rex Brown (Pantera). While Pepper was away Corrosion Of Conformity pumped out two albums with bassist Mike Dean taking over vocal duties the same as he did on 1985's 'Animosity'. The band has a sound that truly has no competition tip toeing into several genres like stoner rock, heavy metal, punk, crossover, southern rock and various others. Pepper returned to the band in 2015 and released their newest album 'No Cross No Crown' in January of this year via Nuclear Blast. C.O.C. play as if there has been no days off since Pepper last fronted the band. Mike Dean is one of the best bassists and producers in the modern rock and metal, also playing with the supergroup Vista Chino with former Kyuss vocalist John Garcia. Drummer Reed Mullin is a highly talented drummer who also formed a the punk supergroup Teenage Time Killers in 2014 which featured cameos from Foo Fighters frontman Dave Grohl, Lamb of God vocalist Randy Blythe, Stone Sour and Slipknot vocalist Corey Taylor, Bad Religion guitarist Brian Baker, former Queens of the Stone Age bassist Nick Oliveri. Not only is Reed an amazing drummer but also one of the most friendly guys you will ever meet. Of course you can't talk about C.O.C. without mentioning the axe wielding powerhouse that is Woody Weatherman. He has been using the same ESP guitars since 1997 and believe it or not you won't see a pedal board on stage with Woody either. Don't let some of his beat up guitars fool you, he can riff like no one else. C.O.C. is a band that is as close to perfect as possible on stage, and the chemistry with these 4 guys is something you have to see in person to believe. If you haven't had the chance yet to witness them in person they perform on the majorly stacked Sunday at Inkcarceration Fest, don't miss this opportunity.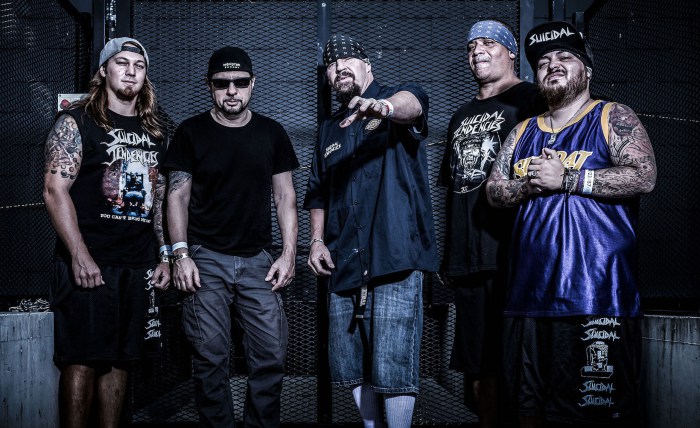 3. Suicidal Tendencies is well known for being "the fathers of crossover thrash". Mixing metal and punk these titans have been dominating stages since 1980. Until Suicidal Tendencies came along the punks hated the metal heads and the metal heads hated the punks, but they mixed the two genres together and the rest is history. Releasing their first album in 1983 and following it up with 12 more studio albums, the most recent 'World Gone Mad' released in 2016. Suicidal has been a huge influence on the music scene and several notable like Korn, MxPx, Biohazard, Limp Bizkit, Green Day and Pantera name the band as major influence to their sound. Vocalist Mike Muir has been the staple of the bands sound and is the only remaining original member, however their sound has maintained the same amazing quality and aggression they birthed during their early years. Also in the current lineup is a co-founding member of thrash kings Slayer; drummer Dave Lombardo. While Slayer is on their final tour this will be a chance for you to see one of the founding members behind the kit. Metallica bassist Robert Trujillo was a member of the band from 1989 until 1995. Their current lineup includes Muir, guitarists Dean Pleasants and Jeff Pogan, bassist Ra Díaz along with Lombardo. You don't see many bands that are still going strong like Suicidal after 38 years together. By far one of the most iconic crossover bands that are still around today and yet another band that makes Sunday one of the most jaw dropping lineups not only this festival season, but ever. After you see them perform you may even want to step inside the prison and get yourself a Suicidal Tendencies tattoo.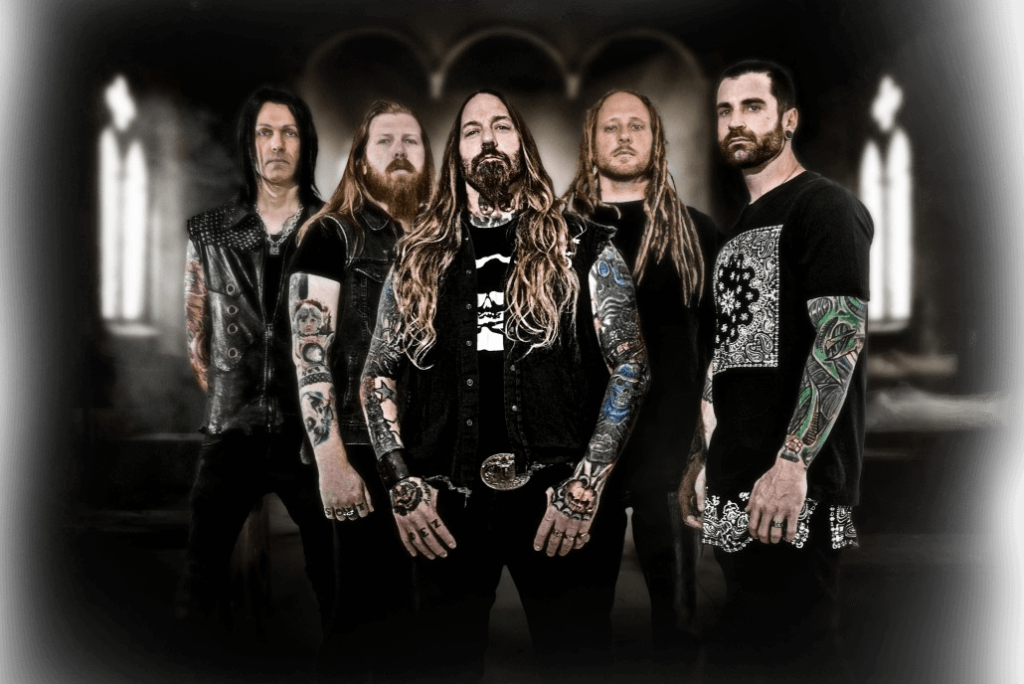 2. Devildriver is a band you should be familiar with. If not, shame on you. Another reason why Sunday will be such an amazing day in Mansfield, Ohio. Frontman Dez Fafara has been leading the charge for metal since the formation of his other iconic band Coal Chamber since 1993, and they were the first band to be tagged with the name nu-metal. When Coal Chamber went on hiatus Dez started Devil Driver in 2002 and released their self-titled debut a year later. It is still to this date one of the heaviest metal albums around. With tracks like "I Could Care Less", "Swinging the Dead" and "Nothings Wrong" they really gave us one hell of an album. The reason why Devildriver makes this list other than the jaw dropping heavy horsepower they bring to the stage is their upcoming album. While Devildriver is no stranger to cover songs releasing a cover of Awolnation's "Sail" previously, but on this new record 'Outlaws 'til the End: Vol. 1′ the entire album is dedicated to Outlaw Country songs. You heard that right, a metal band covering country songs. Some of the artists they cover include George Jones, Johnny Cash, Hank Williams Jr., Dwight Yoakam, Willie Nelson, The Eagles, and even David Allan Coe. The album is set to release on July 6th, just a few weeks prior to the festival. Only one song has been released thus far which is "Country Heroes" (feat. Hank Williams III), and while you can hear the country elements in the track it still incorporates Dez's amazing gut wrenching screams. We could be some of the first people to see these songs performed and as for the set list for that day its ultimately up in the air as to how much of the new material we hear and how much classic Devildriver we hear. Regardless, it is bound to be a tremendously exciting performance.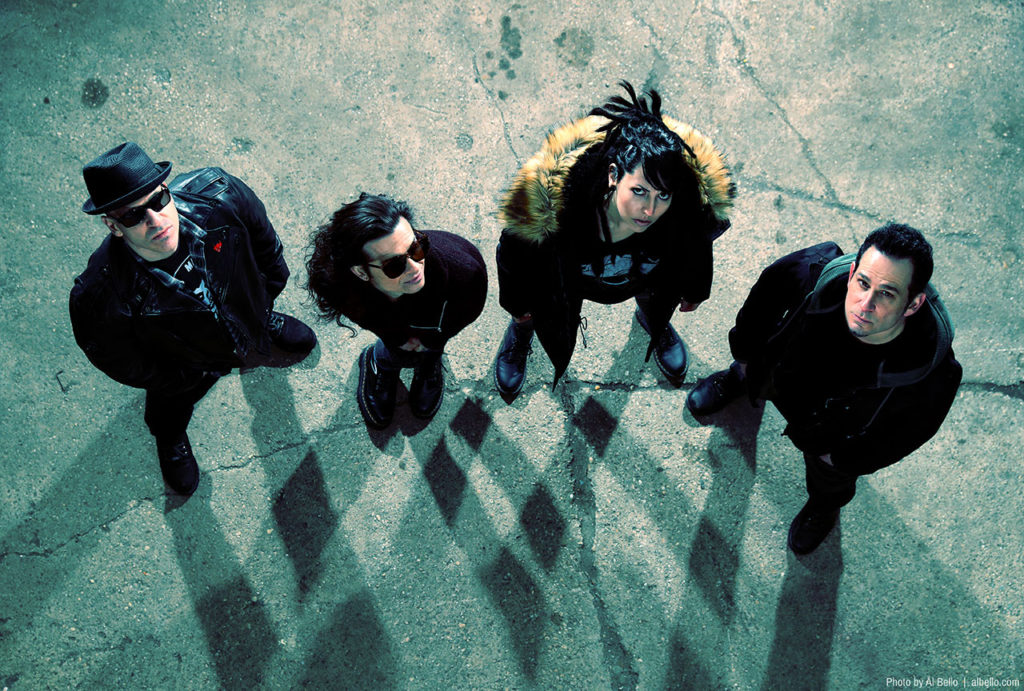 1. Life Of Agony is a band you won't get a lot of opportunities to see live outside of New York and New Jersey. Formed in 1989 the New York hardcore band dominated the genre for 10 years with hit songs like "Through And Through" from their classic album 'River Runs Red' that released in 1993. If you are a fan of The Office you may have even heard one of their songs. The title track of their debut album "River Runs Red" was used in "Initiation", a 2006 episode of The Office. Singer Keith Caputo has now transitioned and is living her life as Mina Caputo. The vocals or the aggression in their music hasn't changed and the songwriting has only got better. The band was in a hiatus from 1999 until 2002 when the band reformed. The current lineup of the band includes Mina Caputo (vocals), Joey Z (Guitars), Alan Robet (Bass) and Veronica Bellino (drums). Life Of Agony's 2017 album 'A Place Where There's No More Pain' release via Napalm Records was heralded as one of the best releases of 2017. Also note that Joey Z's guitar playing is one of the most majestic things you can hear or see. The majority of their shows are sold out and the fan base is dedicated to the band and the sound that they have perfected since their formation more than 25 years ago. The title track from their new album "A Place Where There's No More Pain" and "World Gone Mad" are stand out tracks you need to hear. Listen to them and you will be shoving people out of your way to get against the rail. This is a band you will not want to miss. Their stage presence and the emotion they put into their songs is something you won't see from many bands, and it's not often they play festivals so getting to see this band at such an iconic venue will be an unbelievable moment in live performances. With only 6 bands performing Friday as of right now you will not want to miss Life Of Agony because you will regret it for the rest of your life.
If you have yet to purchase your tickets to the first annual Inkcarceration Music & Tattoo Festival I'm not quite sure what you are waiting on… Pick up your tickets here and get ready to experience one of the best weekends of music and ink the world has ever seen.