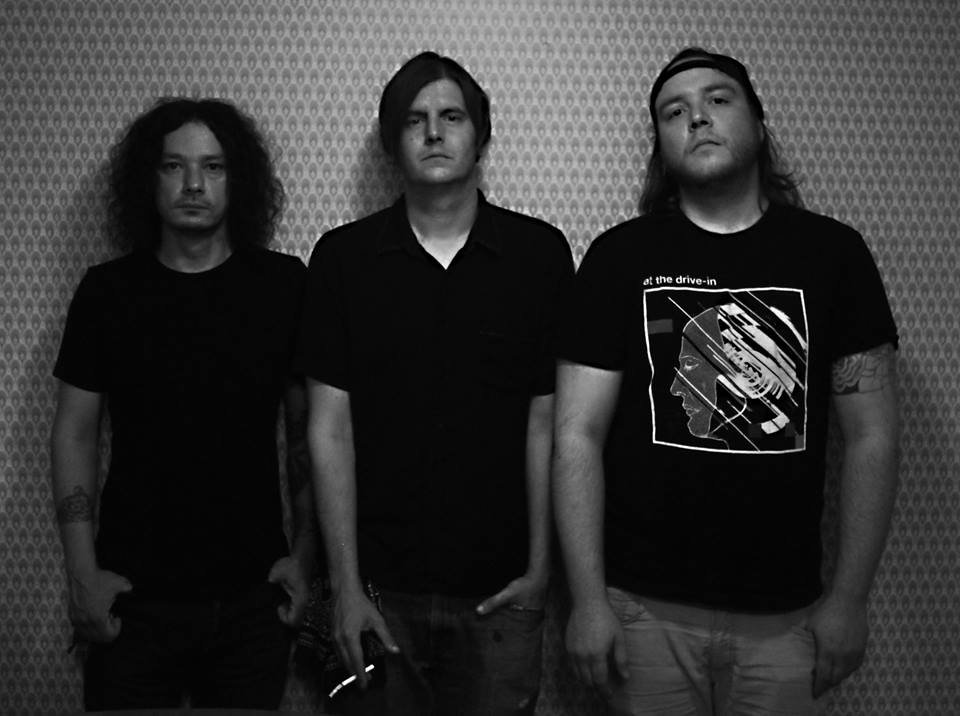 Kentucky punk trio Baby Bones formed around 2016. Band members Dave Rucinski (guitar/vocals), Thomas Burgos (guitar/vocals/bass) and Badnewz Brandum (drums) are veterans in the Louisville music scene for years. In 2016 the trio recorded the song "Pay Us In Dimes" for the 'We Have a Bevin Problem' compilation under the mantle of Baby Bones, rocketing themselves into an unknown future. Of course "Bevin" refers to the current governor Matt Bevin of the Bluegrass state who hasn't been too well received by the majority of the Commonwealth of Kentucky. He is only the second Republican to hold the office in over 40 years. As we know punk bands are often inspired by political themes and rebelling against the powers the be, and Baby Bones is no different. That compilation created a consumer demand for more of what Baby Bones was offering; Therefore it ignited the trio to invest more time into the group and release more material. The band has went into the studio at Tin Pan Basement and recorded with Dave Rucinski. They have finalized their debut EP titled 'Curse of the Crystal Teeth' and it will release on April 14th, 2018 via Gubbey Records.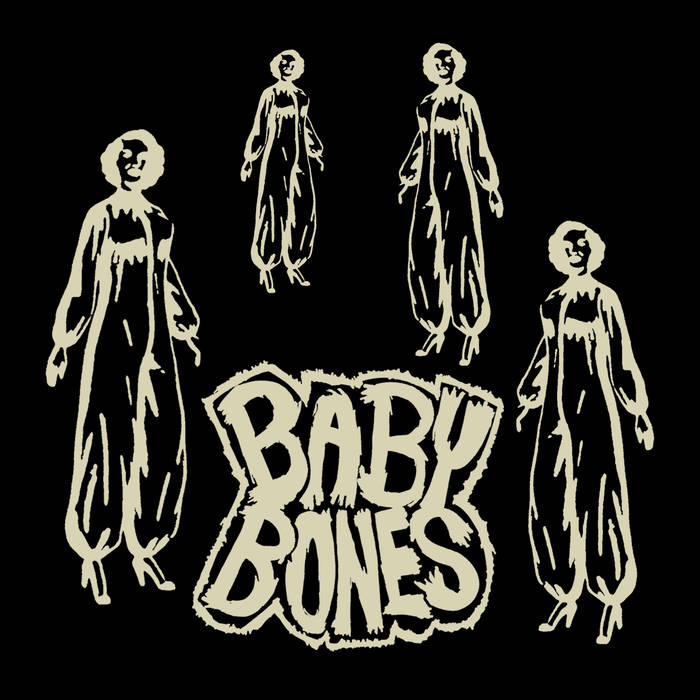 "Bought The Farm" kicks things off with a Middle Eastern kind of flare. Things pick up and it becomes much more of a surf rock feel and then the vocals kick in harmonizing with the guitar riffs. The vocals blend so well with the song, they are in perfect sync and it's simply flawless. Suddenly chaos strikes and the perfect melodies tend to get a little more harsh and jagged, that's when the groove enters the whole scenario. "Bought The Farm" is one of those songs that really keeps you on your toes, as soon as you think you know the flow of the song they mix things up. It's an incredible way to keep the listener involved and interested. "We're Done Talking" is really catchy and the vocals on this track stand out a little more in contrast with the instrumentation. Copious amounts of groove flood your ears and then the vocals come back in with that soothing clean melodic fashion. The constant snare drum taps really gets your foot tapping throughout as it keeps its pace the entire song. It's one of those songs where you can't help but sing along to the chorus. "On The Take" heralds a little more aggression than some of the previous tracks. This track to me really reminds me of Helmet in a way, but Baby Bones still has their own spin and uniqueness that I haven't heard in a band in quite sometime. One of the most standout things on these tracks is the minimalist mentality of drummer Badnewz Brandum, most modern drummers believe these huge massive drum kits with 327 toms is the way to go. From what I can tell Badnewz gets things done and sounds amazing with a small kit, and that's the way things should be. He gets tremendous sound from amplifying the basics. (Pay attention drummers). This is to take nothing away from Dave Rucinski on vocals/guitars, and Thomas Burgos on bass/guitars/vocals. This three piece brings a massive raw sound to your ears without too much complexity.
Baby Bones has a unique approach to music, their high octane style of composing that always keeps your guessing which direction they are going is remarkable. Even if you aren't a fan of punk, surf punk or politics this album will likely still tickle your fancy. I feel 'Curse of the Crystal Teeth' is just the tip of the iceberg in regards to what these Kentuckians are going to do long term. Check out this album now and keep your babies close!