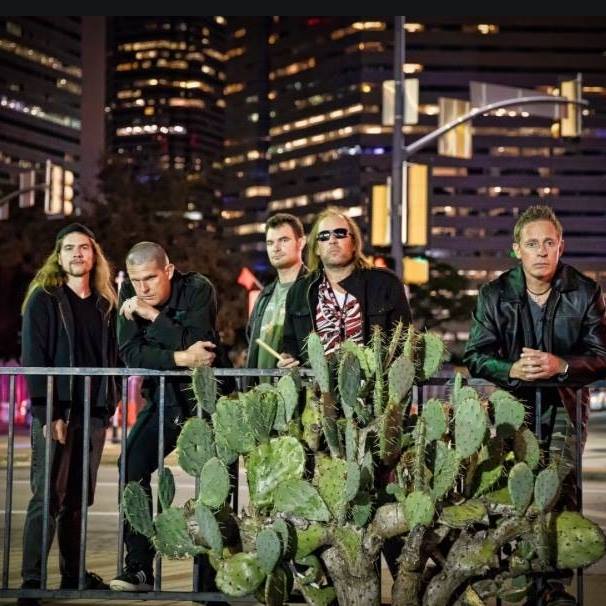 *In this series we pose the age old questions to a wide array of music lovers. As fans of music most of us keep a mental list of active bands we want to see live that we haven't yet seen. The Bucketlist brings to you those lists of your favorite artists and why those bands mean so much to them*
Since their inception in 2015, Dallas, Texas hard rock/heavy metal band Roaring Truth has set out to bring a positive energy to the scene with a sound that pays homage to the classic heavy metal greats. Their singles "Homesick" and "Do as I Say" have received much local acclaim and airplay around the Dallas/Ft. Worth area and the band has just released their newest self-titled EP via DSN Music, available via online and mobile stores. Guitarist Marty Hill takes the time to answer our Bucketlist question:
Metal Nexus: You as a band get the chance to see a lot of bands up close and personal.  A lot of music lovers keep a "Bucketlist" of bands that we want to see perform live. What are the top active bands you would like to see live (in order) and why?
Marty Hill:
1.  Metallica – The godfathers of thrash! Their recent album 'Hardwired' kills it. The masters at work, what else can I say?
2.  Foo Fighters – a modern rock band that brings it flesh and blood. Grohl is a musical genius and a tireless performer.
3.  Mastodon – Leaders in "prog-metal" and musicianship that is unmatched. Their drummer has the fastest snare I've ever heard.
4.  Bullet for My Valentine – I'm not a fan of their recent album/direction, however, their early catalog brings melodic metal and borderline thrash in a way few new bands have captured. British metal at its best!
5.  Bruce Springsteen – He feeds my more "mellow" side with some very deep, existential songs. I have heard his energy and connection with an audience is unmatched. I would love the experience.