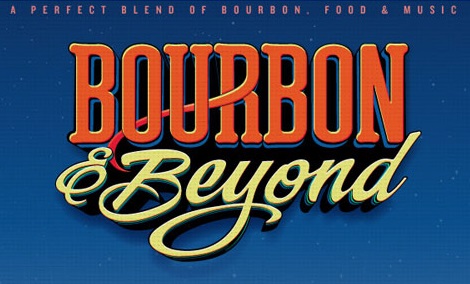 The world's largest bourbon festival, Bourbon & Beyond, returns for the third year and expands to three days of exciting music, culinary adventures, and unique experiences from the region's top distilleries during Bourbon Heritage Month. The fall festival, which just revealed its massive 2019 musical lineup will take place at the newly created Highland Festival Grounds in Louisville, Kentucky on Friday, September 20th, Saturday, September 21st, and Sunday, September 22nd. Some of this year's big names include Foo Fighters, Robert Plant and the Sensational Space Shifters, Zac Brown Band, John Fogerty, Daryl Hall & John Oates, ZZ Top, and many more in the festival's eclectic lineup of rock, roots, bluegrass, and folk. In total, over 45 artists will perform on three stages that include the side-by-side Oak and Barrel main stages, and bluegrass stage curated by the genre's leading authority, The Bluegrass Station. Some of last year's musical highlights included John Mayer, Lenny Kravitz, Sting, and Counting Crows. Exclusive VIP packages, General Admission tickets, camping and hotel packages, as well as special event tickets will go on sale Friday, March 15th, 2019 At 12:00 PM EDT.
In celebration of Bourbon Heritage Month, the festival will feature award-winning spirits, master distillers, and world-class chefs. Author, bourbon expert, and host of Amazon Prime's Bourbon Up, Fred Minnick, has curated exclusive tastings and seminars celebrating Louisville's world-renowned distilleries. Culinary curators Edward Lee (The Mind of a Chef) and Anthony Lamas (Seviche) will team up to arrange special food experiences that will be announced soon. Other celebrity chefs scheduled to appear include Graham Elliot (Family Food Fight, Top Chef), The Voltaggio Brothers (Ink, Top Chef), Tiffani Thiessen (Saved by the Bell, Dinner at Tiffani's), Amanda Freitag (Chopped), and many more.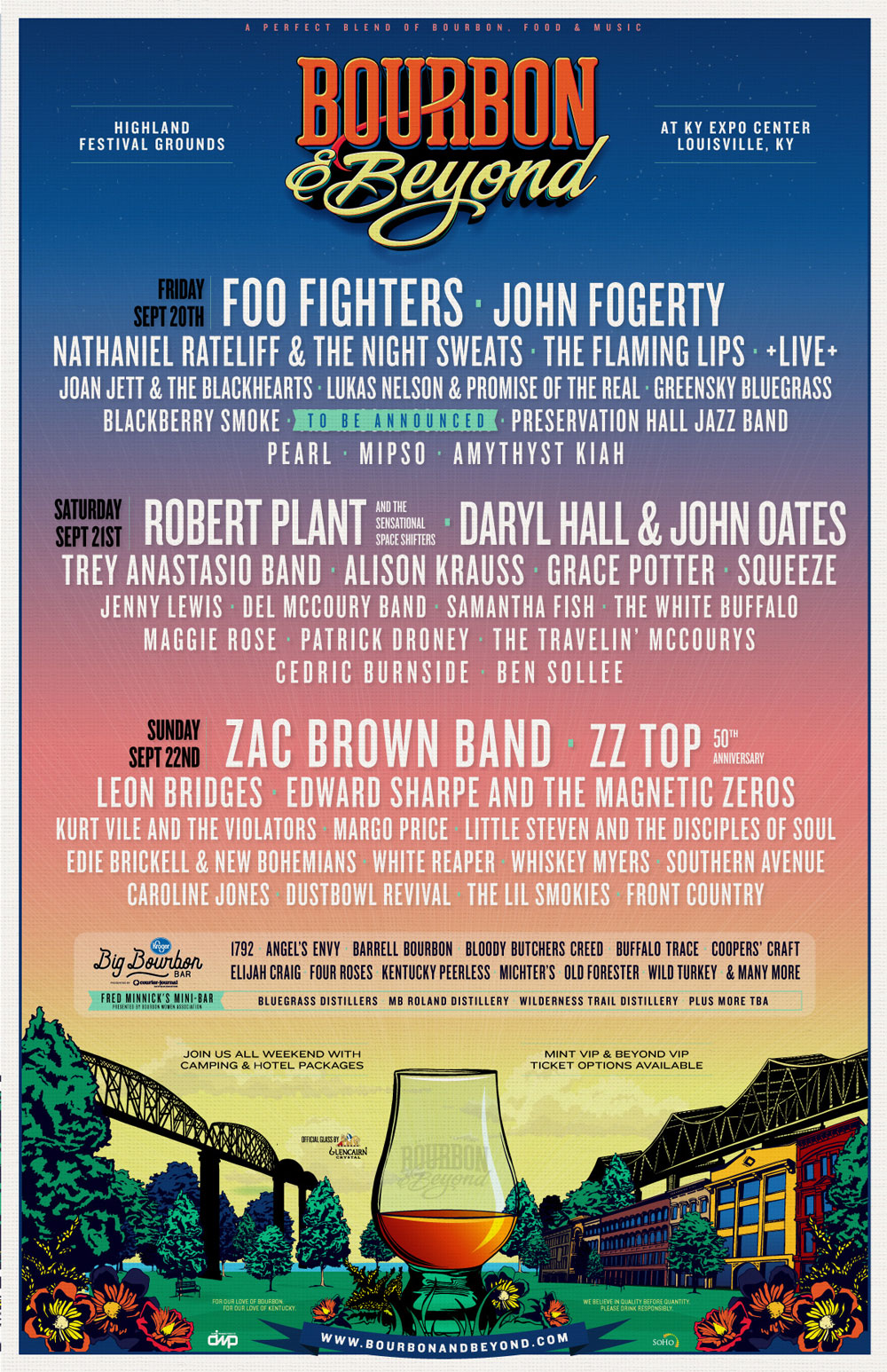 "If you could capture America in a bottle, it would be a bottle of bourbon. It's a uniquely American creation, like jazz and baseball, and its beating heart is in Louisville," says festival producer Danny Wimmer. "This connection to the past has transformed Louisville into a city of the future. One of the most vibrant and diverse food scenes in the country has grown around bourbon's resurgence, and we tried to mirror that spirit with the great music lineup that we put together. I can't wait for people to visit this city in September and experience something that goes far beyond their preconception of what Louisville is."
The initial list of participating bourbon brands at Bourbon & Beyond 2019 includes 1792, Angel's Envy, Bardstown Bourbon, Barrell Bourbon, Blanton's, Bloody Butcher's Creed, Bluegrass Distillery, Boone County Distilling, Buffalo Trace, Coopers' Craft, Elijah Craig, Evan Williams, Four Roses, Jim Beam, Kentucky Peerless, Knob Creek, Larceny, Maker's Mark, MB Roland, Michter's, Old Forester, Wild Turkey, Wilderness Trail, W.L. Weller and Woodford Reserve.
For more details visit: www.BourbonandBeyond.com