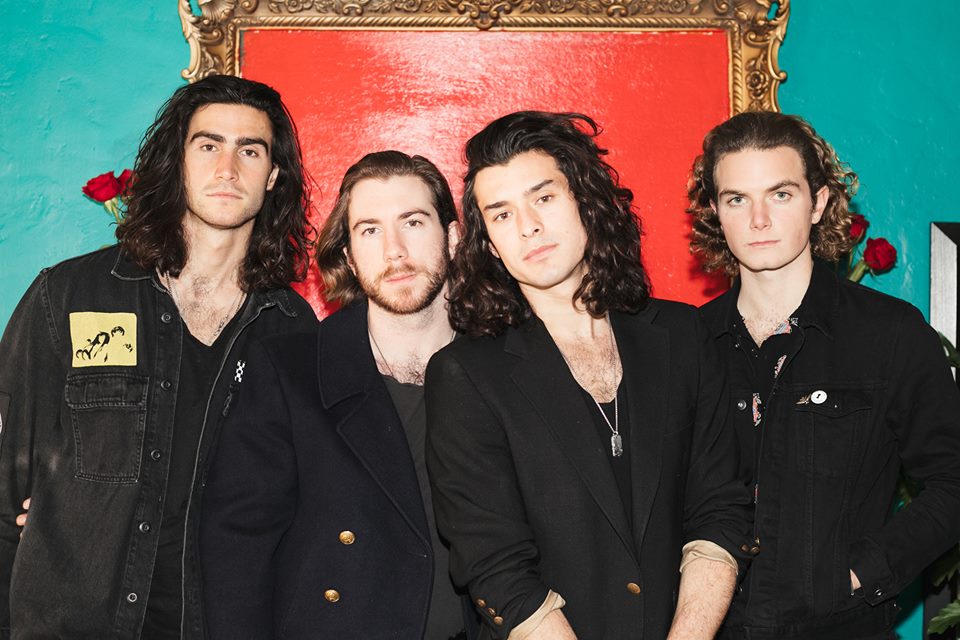 As the days start getting longer, the outside views gradually morph from gray to a more pleasant green and the world starts to liven up a little, most folks start to anticipate the arrival of Spring. To the rest of us, this time of year isn't just about nice seasons – it also means FESTIVAL SEASON is right around the corner! As part of our festival spotlight series, we're bringing you the scoop on the bands that maybe sometimes get overshadowed by the top-of-the-bill bands/artists and introducing you to them so when the show rolls around, there aren't any strangers! This week we're checking out The Jacks – SoCal's British invasion-inspired rock 'n' rollers!
"(The Jacks are) holstering loads of promise, so it's time you gave them a listen, have the advantage of being able to shout 'I heard 'em before they got famous' when they crack the big time, and indulge in some great music." -One Stop Record Shop
While not trying to fix what isn't broken and pushing the boundaries for tomorrow, The Jacks consistently deliver fresh but timeless music.  They take influence from British invasion-era bands such as The Beatles and The Rolling Stones, but also from more contemporary bands like Cage the Elephant and The Black Keys offering different aspects to draw from, all while staying in that same vein of rock 'n' roll. The band is made up of Jonny Stanback (vocals/rhythm guitar), Tom Hunter (lead guitar), Scott Stone, (bass), and Josh Roossin (drums/percussion). From their live shows to their recording techniques, they keep integrity to who they are and how they believe their music should sound. The 4-piece doesn't hide behind backing tracks or auto-tune, what you hear is what you get!
The Jacks recently released their newest single "Tonight" and have already made some big appearances including the 2019 Super Bowl Experience and the 2019 NHL Winter Classic.  They're not finished yet though – with Sonic Temple and the rest of the band's busy Summer, you can almost guarantee you're gonna be seeing a lot more of The Jacks!