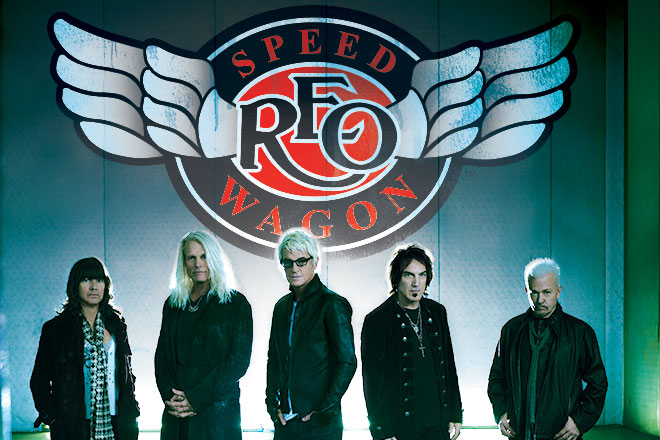 It's not often that rock bands with a legacy as impressive as REO Speedwagon grace a stage rural Pikeville, Kentucky. But this coming June 5th they will be performing at the Eastern Kentucky Exposition Center (tickets available here), which is just one of the tour dates on the bands upcoming tour with special guests Sister Hazel.
REO Speedwagon is a true American rock band from Champaign, Illinois. They formed in 1967, and in the next few years amassed a huge following while also achieving a significant commercial success throughout the 70's and 80's. The band truly climbed their way to the top with their 9th studio album 'Hi Infidelity,' which contained four Top 40 hits and is the REO Speedwagon's best-selling album, with over ten million copies sold to which they received a diamond award for. In total they have sold more than 40 million records and have charted thirteen Top 40 hits, including the number one hits "Keep On Loving You" and "Can't Fight This Feeling." all together the band has released 16 studio albums the most recent of which was a Christmas album in 2009. The band retains one original founding member with keyboardist Neal Doughty. However, lead vocalist and rhythm guitarist Kevin Cronin has been with the band since 1972, Bassist and backing/lead vocalist Bruce Hall joined in 1977 and drummer Brian Hitt and lead guitar and backing vocalist Dave Amato both joined the band in 1989.
The band is currently on tour in Europe which will be wrapped up in Germany on March 17th. Then on April 8th the band will kick off their North American tour in Pennsylvania. The tour includes 27 dates and runs through September 28th.
Of course you can't talk about this tour without also mentioning the talented Sister Hazel, who isn't your typical opening act. These Florida based rockers have been going strong since 1993. You may be familiar with their massive hit song in 1997 "All For You." If you were alive and breathing during that time period you likely know every word to the song. They are band that has been featured a lot in film soundtracks, some of which include Major League: Back to the Minors, The Wedding Planner, Clay Pigeons, Bedazzled and 10 Things I Hate About You. 9 albums and 3 Eps in their discography the band is still creating amazing rock music that reminds some of us of our youth. Sister Hazel is just the right band to get this party started. Hopefully you will be able to catch the band during this tour, we will be bringing you coverage from the bands stop in rural Pikeville, Kentucky when they blow the roof off the Eastern Kentucky Exposition Center. You can purchase tickets here now.