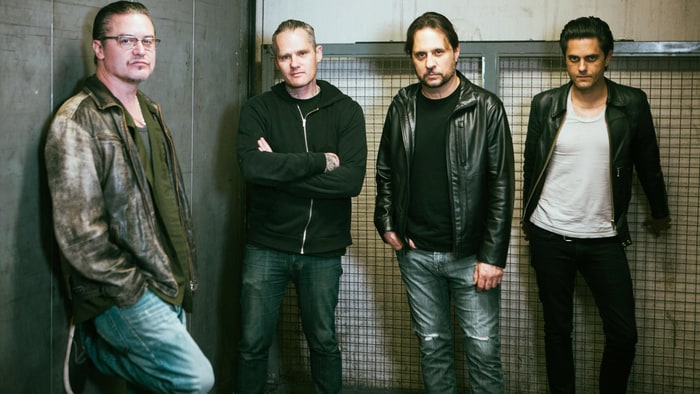 Dead Cross are an American hardcore/progressive metal group, formed in Southern California. The band consists of guitarist Mike Crain (Retox), bassist Justin Pearson (the Locust, Head Wound City and Retox), drummer Dave Lombardo (Slayer and Fantômas) and vocalist Mike Patton (currently of Faith No More and Fantômas).  They released their debut album in August 2017 and then, seemingly out of nowhere, released released a further self-titled EP containing two new songs and two remixes from their previous album.
Their sound is sophistocated, yet brutal.  They are not what would be expected of a hardcore-based outfit and that is Mike Patton's calling card.  While others dare not progress, Patton constantly wants to evolve and grow.  His voice is as varied on Dead Cross songs as any of his other projects, whether it be snarling, screaming or singing, it is still his very own.  The signature drumming of Lombardo also is very prominent and complements the ferocious guitar work of Crain and the understated bass of Pearson.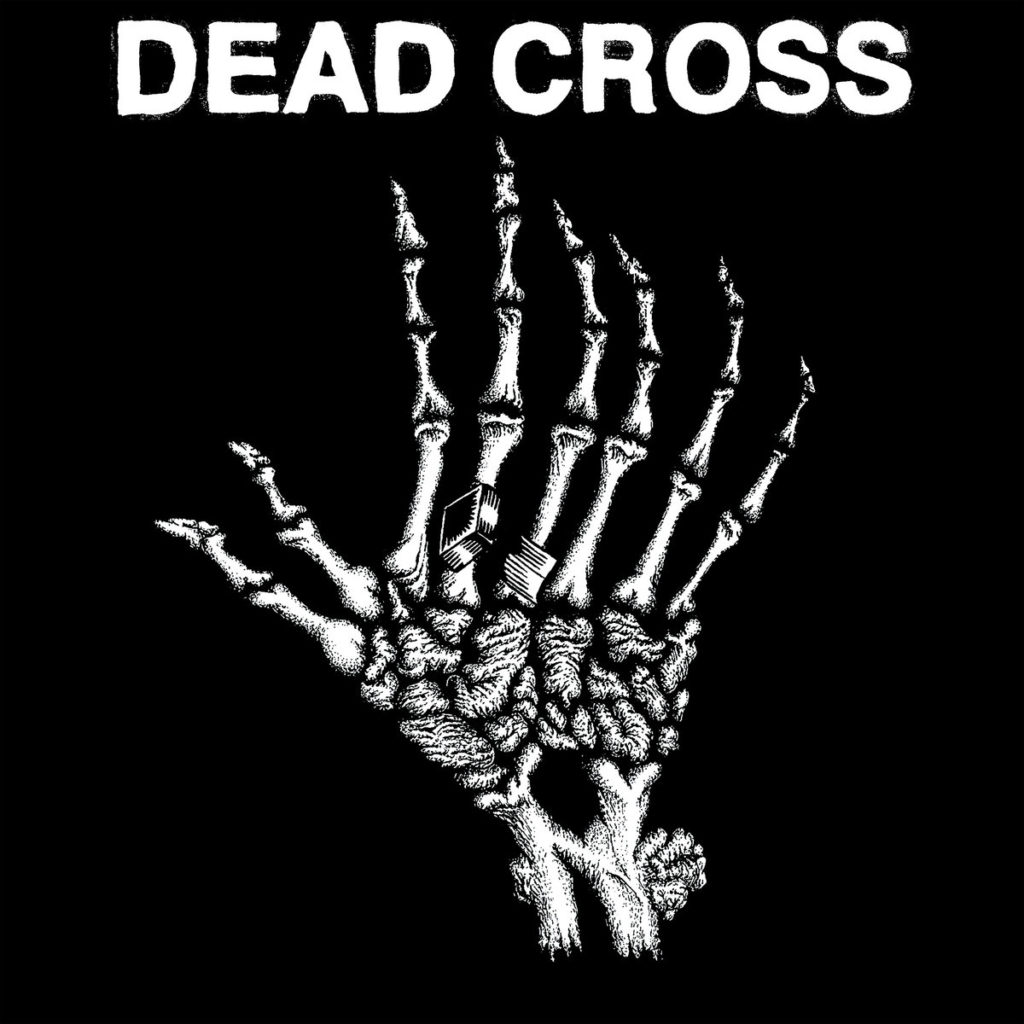 The E.P. is four songs of pure adrenaline, being pumped into the black heart of society.  There are two new songs, "Skin Of A Redneck" and "My Perfect Prisoner".  Both of these are bangers, with a blunt trauma sound that stabs at you without mercy.  There is anger here, directed at the whole world.  It is like a two punch being delivered in the first moments of a boxing match.  The blood is still dripping from your face, whilst the champion is dropping you onto the canvas.
The second part of the E.P. is where the band get experimental.  They take two songs from their album and let the remixing re-imagine the sound.
"Shillelagh – Panicker Remix" is an EDM hardcore fusion, with multiple keyboards, beeps and electronica.   It completely changes the tone from the original hardcore ripper that appeared on the debut.  It works superbly well, as it takes the cadaver and fills it with new sonics.  This is probably my favorite track on this E.P.
The final song is "Church of the Motherf*ckers – Planet B Remix" and this is a more restrained remix, but keeps the electronica elements to fill out the sound.  Patton explores every element of his voice on this, whilst Lombardo is strangely muted until the blast beat fills, augmented by drum machines.  A brave song, for sure.
The E.P. is a finely crafted exercise in keeping fans connected to the band whilst they start to tour.  It is a worthwhile addition to their catalogue and shows progression.