*This is part of our State Of The Art series showcasing bands every Monday from the featured state*
This month's State is Nevada!
You can't think about Nevada without thinking about Sin City. Now these days you can't think about Sin City without thinking about the SIN CITY SINNERS! Formed in 2007 the SIN CITY SINNERS started as a just for fun jam band but quickly turned into something much bigger. Now in 2015 they are Las Vegas's top drawing rock act. Their reputation has grown so much that rock legends will not visit Vegas without catching a performance from the rockers, very often joining them on stage. In fact, Hundreds of rock stars have jammed with the "Sinners" including members of iconic bands like Guns N' Roses, KISS, Motley Crue, Journey, Motorhead and Pantera to name just a few. The band claims that if you took every artist who has performed on stage with them and added their record sells together, the total sells would eclipse 500 Million albums sold worldwide. The SIN CITY SINNERS are fronted by Vocalist JOSHUA ALAN who has a very authentic hard rock vocal delivery that will remind you of the golden age of rock music. He has everything you want in a singer. He is powerful yet delicate with a vocal styling that will suite anything he wants to sing. But a name that might ring a bell for you is drummer BLAS ELIAS. As a member of SLAUGHTER Elias sold over 5 Million albums while touring the world with the biggest names in rock music, Including my idol Ozzy Osbourne among others. The lineup is solidly rounded out with Guitarist MICHAEL 'DOC' ELLIS and bassist SCOTTY GRIFFIN.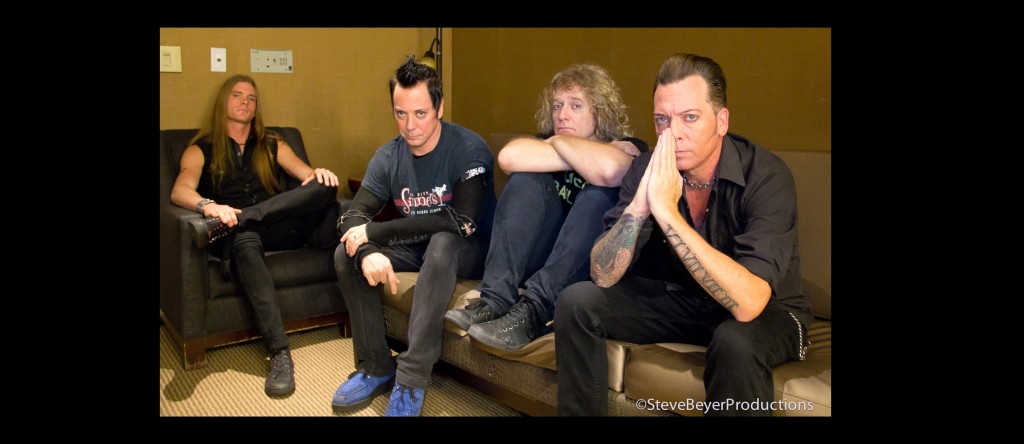 On top of living the "rock star" life the SIN CITY SINNERS have always made it a point to give back to the community. They have raised Millions of dollars for various charities and organizations in the Las Vegas area. So much so that on August 27th 2014 the Mayor of Las Vegas declared the date "SIN CITY SINNERS DAY" in appreciation for all of the positive contributions the band has made for the city. To celebrate the event the band performed 24 sets in 24 hours. Setting a world record in doing so. And raising over $1,000 for the SPCA No-Kill Animal Shelter all at the same time.

In only 9 years of existence the SIN CITY SINNERS have managed to release 5 albums (including a Christmas album) and play 1000's of shows. All helping to prove that they are the hardest working band in Nevada. Their reputation among other musicians and folks in the music industry is impeccable. Check them out on the web at www.officialsinners.com and become a sinner yourself!!
– Axe
Visit Sin City Sinners on Facebook Here