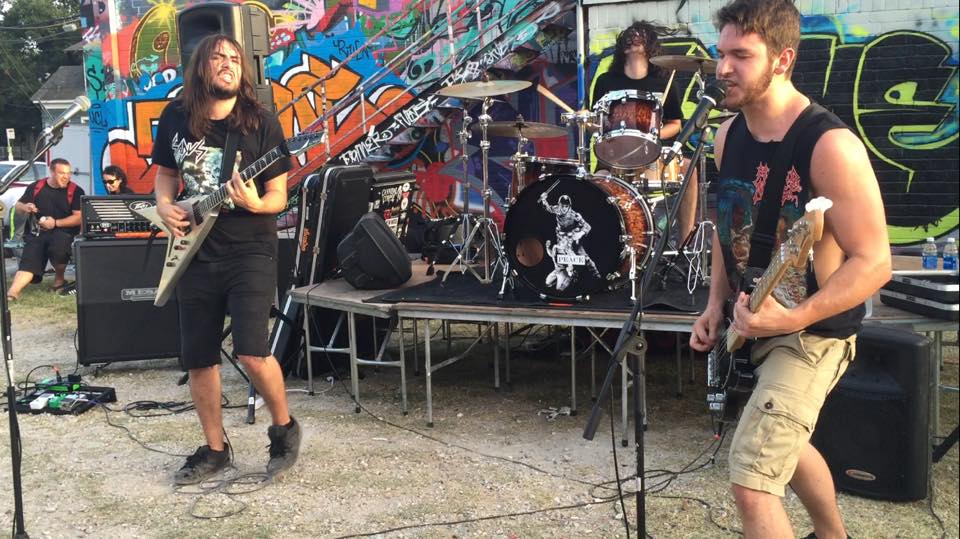 *This is part of our State Of The Art series, showcasing bands every Monday from the featured State*
This month's State is Tennessee!
Memphis, Tennessee's DAWN PATROL help make crossover relevant again. Their ability to blend thrash and punk influences makes for amazing output from the band. The power trio is comprised of brothers Tommy Gonzales- Guitar/Vocals, Kyle Gonzales- Drums/Backup Vocals, and rounded out with Spencer Martin on Bass/Backup Vocals. The band lists some of their influences as Dead Kennedys, Exodus, Leftover Crack, and Megadeth. The band has released some independent EPs in the past but they consider 'Democracy Delivered' their debut as it's when the band truly started finding their signature sound. The album was released on July 3, 2015.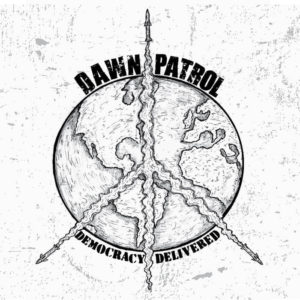 The album 'Democracy Delivered' has various themes throughout the album which include war, politics and pop culture. The opening track "Dahmer" on the album focuses on the serial killer Jeffrey Dahmer, who murdered and ate his victims. Spencer Martin's bass riffs fill the air with a groove that slowly trickles into a full on thrash attack. Other tracks include "Lyndon Johnson" and "1984" both of which include lightning quick drum beats and riffs for days. The song "Plan 9" stars out with an almost ska or reggae intro but quickly evolves into more of a punk anthem. Kyle Gonzales's hard hitting drumming style really adds a different dimension to the bands overall sound. Dawn Patrol recently unveiled a video for the song "Toxic Avenger". The footage for the music video was compiled from two years of tour footage between 2015 and 2016. The video was recorded by Michelle Patterson.  Of course the song is in relation to the cult classic film series The Toxic Avenger that released in 1984. The films are some of the best B movies ever. The band was just starting to get comfortable with their sound on this record. It's almost unthinkable that there is room for growth within the band, but they are just beginning what we think will be a long and successful career. 'Democracy Delivered' includes intelligent lyrics throughout the entire album that are projected with this harsh scowl. The addition of guitar solos in various songs allow the band to showcase the talents of guitarist Tommy Gonzales. The band is going to be recording 2 new tracks in January for an upcoming 7″ they plan to release. While we eagerly await for more thrashing releases from them feel free to enjoy their brand new video for "Toxic Avenger" below as well as a stream of their entire debut album.
Follow DAWN PATROL on Facebook here.