*This is part of our State Of The Art series, showcasing bands every Monday from the featured State*
This month's State is Tennessee!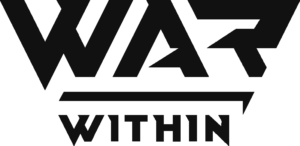 Last week for our State of the Art: Tennessee. Yet another state that has an extremely active Metal scene that hosts a plethora of talented artists in a countless number of killer bands. Big touring bands like Whitechapel, Skillet, Red, Tora Tora, Straight Line Stitch and Saliva all call Tennessee home as do hundreds, if not thousands bands that are kicking and screaming to promote themselves above the chaff. This is a huge reason that I love this series. Getting a deserving band in the spotlight helps assure that these artists continue playing what we like and continues to set the foundation for the next generation of rockers to pull themselves up with. This week I am proud to introduce you to War Within from Nashville, if you have not already heard of these Tennessee heavies before…
War Within was formed in 2005 by guitarist Greg Messick after his former Metal Blade Records band Intruder called it quits. In his careful search for serious, like-minded musicians, vocalist Mike Smith and drummer Justin Ward were added along with bass player Jeff Barns, who played up to 2008 before being replaced from 2008 to 2010 with Chris Veach who eventually turned the big strings over to Paul Arntz. Creating quite a buzz around themselves, War Within immediately hit the road, playing as many shows as they could book. In 2005, they released a demo containing "Bombs Away", "Almighty" and "Castrate But They Still Have Hands". The devastating guitar riffs, heavy rhythms and serious, socially conscience lyrical themes solidified them as an intelligent band that was in it to win it. In 2007, War Within released their first full length, self titled album that included "Bombs Away", "Pretty Picture", "Pullin' Me", "My Identity", "Man of Chromosome", "Perdition of My Reminiscence", "Castrate But They Still Have Hands", "School Yard", "Why", "Feral Child" and "Diary of the Heavens". Recorded at Tombstone Studio and produced by Kyle Mann (Chevelle) and mastered by James Murphy of Death, Obituary, Testament and Disincarnete fame, propelled War Within forward, winning them Live Metal Band of the Year 2011 by Music City Mayhem Awards. The following year, Greg Messick was awarded Guitarist of the Year, preceding Mike Smith's Metal Vocalist of the Year in 2013. Drummer Christopher Williams briefly played drums before Justin Ward returned behind the kit after 2015; the band keeping the same line up ever since. Nominations and awards continued to roll in as War Within hit the stage with bands like Job for a Cowboy, Static–X, Nonpoint, Dope, Otep, Invirto, Bleed the Sky, Daath, Trivium, Destroy, Destroy, Destroy, Diecast and many, many others and being included on Streetcult Loud Music Conpilation #23 in 2014 with their song "Pretty Picture". While continuing their relentless pursuit of playing live shows, War Within continued to write resulting in Love Is Power, released just over a month ago; with enough songs for a subsequent release ready as well. Recorded at Club Roar, Take a Stand Music, Penaverit and County Q Productions between April and October, War Within again teamed up with producer Kyle Mann and was engineered by Mann, Jason Domenic and guitarist Greg Messick along with second engineers Patrick Damphier, Ryan Griffin and Bobby Holland. Final mixing was completed by Mann at Serenity West Recording in Hollywood, CA. Songs included on this beast: "The Devil's Pitchfork", "Fall and Crawl", "Love is Power", "We Are", "Back to the Rock" and "Prostetic Existence".
War Within has a very heavy, Thrash vibe going for them that is reminiscent of the heaviness Pantera brought us in the early nineties: Thrash that just toes the line to Death Metal, while never going all the way over. With a wide expanse of musical influences, guitarist Greg Messick sits on the leading edge of the band's signature sound. Heavy riffage bleeds from the talented fingers and creative mind of this man. He is a players player and never brings anything but his A game to the table. Compressed and oppressively fat guitar sounds blast away at your eardrums while somehow remaining very musical and emotive. Usually at this level, feel is sacrificed in favor of sterile, technically overwhelming prowess. Not once does Messick ever pull out all of the stops to show off like I know he could. A true genius of his craft. In a band atmosphere, no man or instrument stands alone as an island. Surrounding himself with some of the most talented artists that could be found anywhere, the rest of the band stands shoulder to shoulder. Vocalist Mike Smith barks, sings, speaks and growls out intelligent lyrics that deal with pertinent, real life frustrations, anger and social problems. Not willing to candy coat one damned emotion, War Within pulls no punches with explicitly colorful language and leaves little doubt where the band stands on issues like child abuse, pedophilia, abusive relationships and other parasitic social catastrophes. Theirs is of no watered down, pussified, fake outrage either. This is in your face, brutally honest music that is rarely heard without coming off as esoteric and/or sanctimonious. This shit will get the hair standing up on your arms, wanting to go on a vigilante, social cleansing spree. Very, very powerful material. Keeping the rhythm in check, drumming is used to drive the point home at the edge of a finely honed ax. Stylistically similar to Lamb of God's Chris Adler, Justin Ward is a very complex and mindful drummer. Like the guitar work of Messick, Ward never crosses into the realms of excessive beat blasting or coloring outside of the lines the rest of the band stays within. Uber-talented, this man! Last but certainly least is the bass playing of Paul Arntz. Yes, he holds the rhythm with the drums but often provides colorful and memorable lead lines following the lead guitar; extending guitar chords beyond the lead instrument's aural range and dropping the overall sound with spine crushing weight. Cool, clever and extremely effective use of the instrument not often seen outside of Jazz or other "high brow" musical genres. On occasion, if musically appropriate, Arntz even takes the lead or provides a needed, low bridge to the next section. Just sick!
Brutality being the cornerstone of the War Within sound, Metalheads should be left with nothing to complain about. This is one of the most talented and heaviest bands out there, bar none. At this level of abuse, remaining musical is truly amazing and speaks very highly of the laser focus and direction this band holds itself to! With new rounds in the chamber already written, we should be hearing, very loudly I might add, from them again shortly. In the interim, acquaint yourselves with their current material before these guys explode!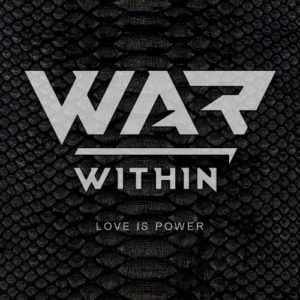 Check out War Within on The Web  Facebook  ReverbNation