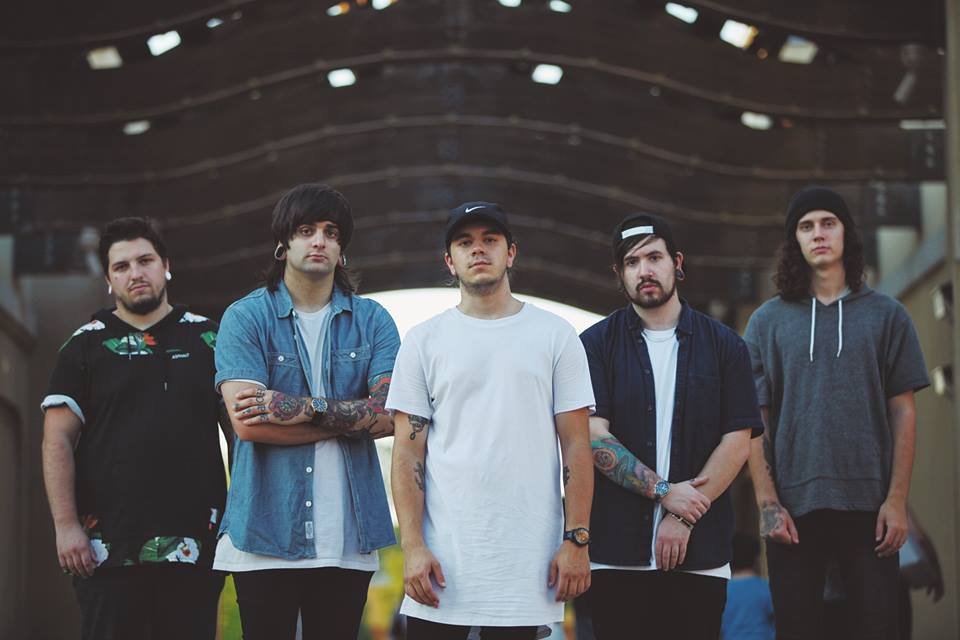 *This is part of our State Of The Art series, showcasing bands every Monday from the featured State*
This month's State is New York! 
Call It Home are from Long Island, New York and have been local powerhouses ever since they formed in 2012. The band has been playing iconic venues around the area like Revolution Bar, Webster Hall and even Andrew WK's co-owned venue Santos Party House. The band are hard workers and have quickly built a huge following thanks to their energetic stage presence and unique sound. The once local band is now becoming more known around the county. Call It Home boast a classic pairing of clean and harsh vocals. The group is made up of 5 musicians who have a passion for music, and the chemistry within the band can be easily heard throughout their music. During the formation of the band their goal was to combine the styles of hard-hitting, heavy breakdowns and poppy choruses to create a sound that many listeners can enjoy. The way in which they can cohesively compose music that includes heaviest of heavy and melodic moments is one of the reasons fans flock to their sound.
Call It Home has self-released 2 EP's. Their debut self-titled EP released in 2012, and 'Unfamiliar' in 2014. They have additionally released 3 singles to date including their latest release, "The Departed" which dropped on Mar 29, 2016. That single also has a lyric video which you can see above. which was mixed and mastered by Rigerous Recordings. The band is able to maintain an amazing energetic stage performance while also perfectly replicating sound quality equal to their album. The band is composed of Chris Christofi (vocals), Jay Schwartz (guitar), Marty Marion (guitar), Dom Delfino (bass/vocals), and Jon Beane (drums). The amazing lyrical content and aggressive growls that are expelled by frontman Chris Christofi will quickly garner your attention, and leave you wanting more. When it comes to the post-hardcore genre Call It Home are truly raising the bar. Jon Beane's ferocious ability behind the drum kit is one of the bands key elements that makes their band stand out. Guitarists Jay and Marty have some rapid fire riffs and it's almost like a constant duel between the two. Of course you can't talk about Call It Home without mentioning Dom's low end thunder on the bass and the vocals he brings to the table. His bass lines help meld a sense of groove in each and every track. The band also composes their songs with lyrical content in mind. The majority of their songs are written about common life encounters which helps create a bond with their fans who have lived through similar circumstances. The band has recently been in the studio and writing material for what will become their debut full-length album produced by Bryce Kariger of Rigorous Recordings. Bassist/Vocalist Dom Delfino gave an update recently about the bands upcoming album saying "Putting finishing touches on it right now….. it's the best material we have ever written." For Dom to say that this is some of the best material they've done is saying a lot. Call It Home have consistently progressed with each release, hitting one home run after another, so you can fully expect their upcoming debut LP to be a grand slam.
Follow Call It Home on Facebook here.