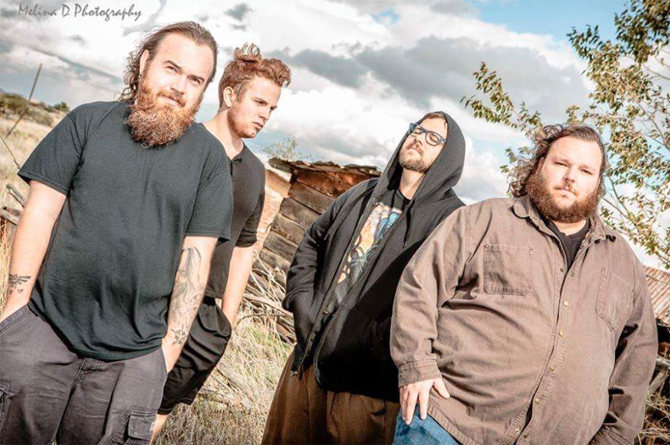 'Orenda,' the latest release by Arizona-originated, post-metal band, WITH OUR ARMS TO THE SUN is a spacey, dreamy, melodic metal journey to tranquility.  As far as metal goes, this is pretty soothing and mellow stuff.  Where a band like SLAYER would make you want to get into the mosh pit and bash skulls in, this is the type of metal, by comparison, that you could read a book to, relax on the couch to after a few healthy bong rips while staring at your black light posters (do those still exist?), or maybe even do a nice yoga session to – hot yoga to keep it more "metal" of course.
Formed in 2012, the Arizona post-metal band has released three full-length studio albums and one EP.  Vocalist, Josh Breckenridge originally started the band as a solo project, but then after recruiting his brother Joseph Breckenridge Jr. to play bass, and longtime friend Joseph Leary on guitar, they released their first EP, 'Delicate Union of Minds' in 2013.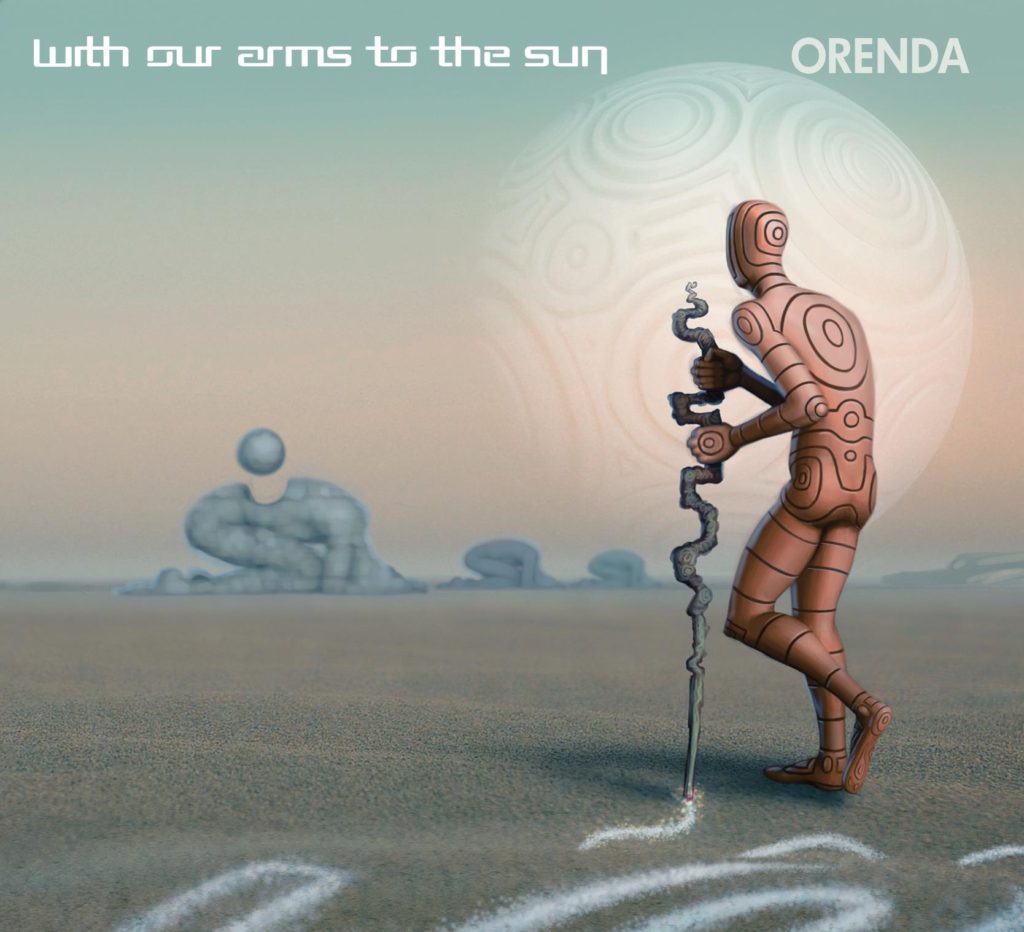 On 'Orenda,' the band is at their best during their slow to mid-paced, melodic, prog-laced segments with sprinkled-in clean vocals, often reminiscent of Ben Bridwell of Band Of Horses.  The first track, "Disdain: Why Am I" is a solid opener that will easily draw comparisons to Mastodon and Tool.  Production-wise, everything sounds crisp and full which helps to achieve the immersion necessary to escape into this music as surely intended.  The breakdown is especially strong and one of the highlights of the record. 
Other standout tracks include "Memory: The Drift," which sways dreamily between clean reverb then fuzzy, distorted tones ala 'Siamese Dream' era Smashing Pumpkins.  As a side note, the song titles on the album are particularly inventive such as the next track, "Macrocosm: Prometheus" which evokes mental images of space travel and exploration into the abyss.  Sonically, this song delivers on fulfilling its namesake by taking its listener through space and beyond, exploring barren, undiscovered planets along the way. "Orenda: Doorway to Realization" is a short track and a clear nod to Pink Floyd with its piano-driven psychedelia as we journey further toward enlightenment. "Apex: 100 Year Dream" boasts some powerful riffs and is a bit "heavier" than the majority of the record while "The War: Light the Shadows," one of the longer tracks of the album, is a gradual, climactic build-up. "Regret: Sailing Stones" vocally sounds a bit Puddle of Mudd while the echoey guitars dance in the background.
I strongly recommend listening to the whole record from beginning to end in its entirety in order to achieve the full effect of the interstellar roller coaster that 'Orenda' has to offer.  Overall, for metal fans looking for a headbanging thrasher, best to move on.  However, for those who lean toward the progressive side of things and are attuned to the more melodic and cerebral moods of metal, this one is a winner.
Buy 'Orenda' HERE!