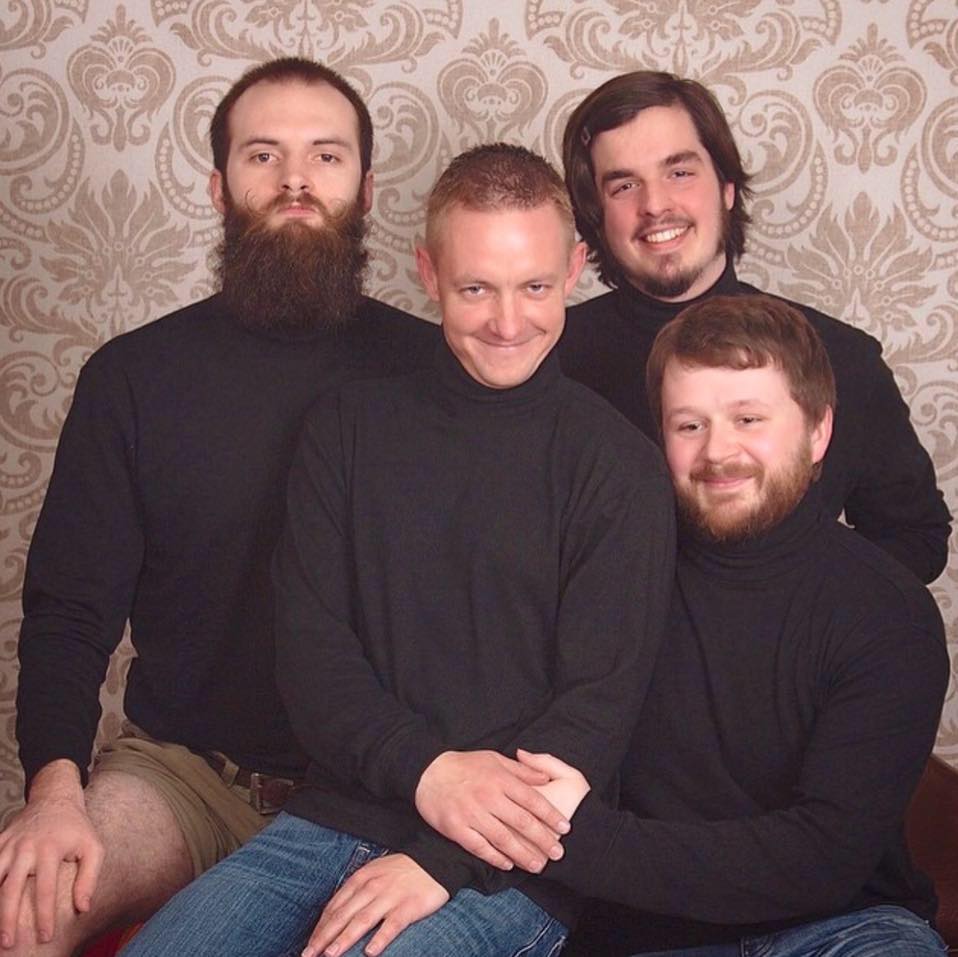 Steaksauce Mustache is a band full of personality. Not only within their music, but in all aspects. If you ever have the opportunity to catch a live stream of them just sitting around it is surely to be one of the most obscure and entertaining things you have seen on the web. The Oregon based band described their sound as "chaotic hardcore" and that is very fitting. Don't think of chaotic in a negative manner, what Steaksauce Mustache create is a uniquely beautiful chaos. The band's previous release was 'The Almighty Aardvoctomalark!' which released in 2014. Just the track listing alone produces some amazing laughs from the band with songs like "Moby Dickface". Steaksauce Mustache has followed that up with their new record, 'Eat What We Kill For You' which released on September 12, 2015. The album was produced and mastered by Evan Kunze. Another thing to note about the band is their eye catching cover art. Sometimes album art is often overlooked, but this is one of those albums that I would have purchased on a whim based solely on the art. The incredibly detailed artwork was created by the band's vocalist Taylor Bates (New Melody Art Design).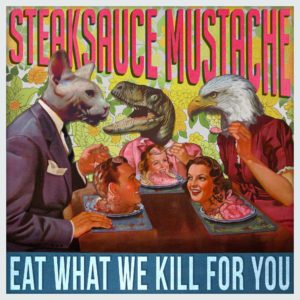 'Eat What We Kill For You' start things off with the track "Emo Cuts And Beer Guts", and the track will instantly teleport you into the heavy machinery that is Steaksauce Mustache. The song is a short, sweet, and aggressive introduction to the band. Taylor Bates's vocals anchor the band into the realm of heaviness. His gut wrenching screams drag on in amazement not only on this track but throughout the album. "Pass The Fist, Pacifist" while similar to other work by the band takes on a somewhat different approach. Brett Roos's guitar work on this track is more streamlined. The riffs are the foundation of the song and because of them everything really comes together as one. Near the end of the song we get this awesome scream along like chant from the band that just adds to the appeal of the song. Next up is "You Don't Piss On Hospitality." This song certainly carries with it a major punk vibe, while still staying true to their brutal roots. Their chaotic style is even more flamboyant here as well with the intricate guitar riffs. If you are looking for something that isn't like anything you've ever heard before then this will be a treat for you. Steaksauce Mustache have a very different sound that you will soon consider a delicacy.
Follow Steaksauce Mustache on Facebook here.