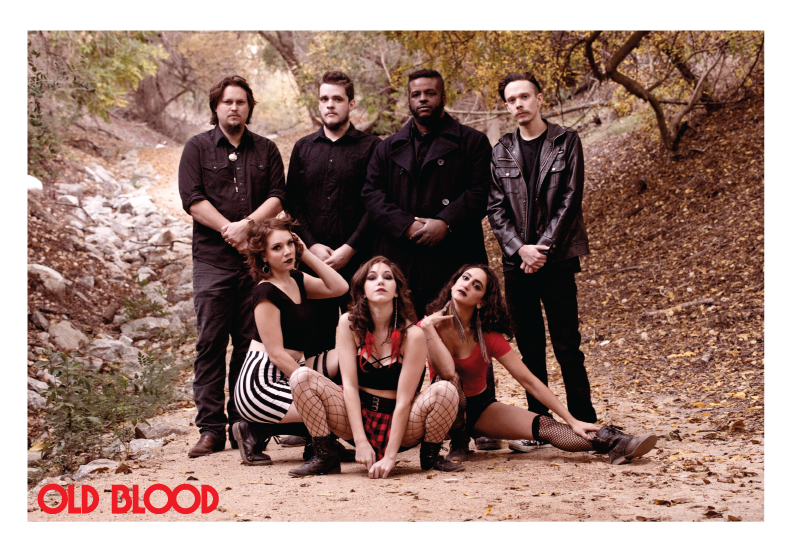 OLD BLOOD is multi-dimensional band that incorporates blues, stoner rock, doom and acid rock into one beautiful package. They formed in 2014 in Los Angeles, California. OLD BLOOD quickly signed to DHU Records in Europe after the critically acclaimed release of two demo tracks on Bandcamp and a Youtube video for their song "Glowplug". OLD BLOOD takes a push into unknown territory in the genre with the addition of crystal clear vocals, keyboards and emphasis on heavy grooves and an extensive live stage show featuring The Rigomortettes beyond the wall of amplifiers. The soaring vocals by Feathers are the perfect pairing to the bands groove and doom elements within their music. OLD BLOOD incorporates various elements into their sound that makes them almost impossible to pigeon hole to one genre. They have been slapped with the label of "Acid Doom" and that is likely the most fitting. OLD BLOOD's debut album was recorded and mixed by Frankie Siragusa at The Lab Studios in Hollywood, CA and mastered by renowned Los Angeles record mastering engineer Mike Wells at Mike Wells Mastering in North Hollywood, CA. The debut released on August 27, 2016.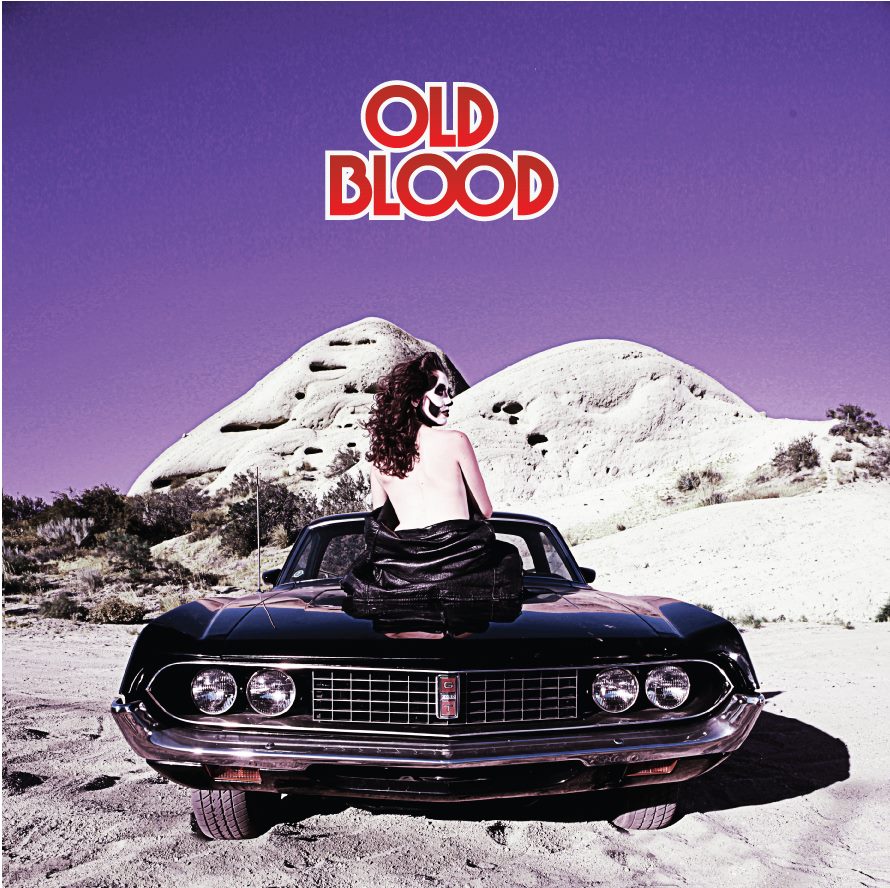 The opening track "Wolves" from this album hits you right in the face immediately with a monsoon of blues riffs with a psychedelic flare. It's about 2 minutes into the track before we hear Feathers' vocals tip toe into your ears. The wait is well worth it both for the amazing blues stampede of riffs and patiently awaiting her voice to cast a spell on you. Her style of singing isn't something your normally hear paired with a doom band, but that's what makes it so special. Her voice has a tremendous amount of soul and fits like a puzzle into the bands bluesy doom sound. Like a spider casting a web, before you realize it you are ensnared in her masterpiece and mesmerized by the beauty surrounding you. "Glowplug" picks up the pace on the album and Feathers' voice seems a little angrier. Building on that anger the riffs also come across a little more aggressive. "Let's see how deep the rabbit hole goes" she sings. It's hard not to think about Alice In Wonderland when hearing those lyrics. Their music is much more than something audible, it's a musical adventure. The guitar work by Gunner seems almost impossible by one person. The way in which the riffs echo and resonate throughout the track is like wind beneath your feet that carries you from beginning to end. "Glowplug" also incorporates more of the synth or keyboard by Stone. This organ like sound adds another dimension to the song, it's not overwhelming and adds depth to the track. The song majestically drifts into a somber melodic style. Feathers puts a major amount of grit and emphasis each time she sings "yeah" in the chorus. I find myself anxiously awaiting to hear it each time around. When you least expect it you get a tremendous bombardment of guitar solo work and ample amounts of funky bass lines from bassist Octopus. This is the moment when the groove takes hold in the song and doesn't let you go. The bass lines by Octopus are like the mighty Kracken are grabs you by the legs and pulls you under the blanketing sea of thundering tones. "Taking Refuge with Strangers" welcomes you with an abundant amount of sludgy guitar work and fuzz. Everything is down tuned and pure unfiltered doom. Old Blood's finest asset is their ability to pair Feathers' melodic and beautiful vocals with their bluesy acid drenched doom flawlessly. Each song shows a different side of the band. The final track on the album titled "Some Songs Sound The Same" doesn't apply at all to Old Blood. Each and every song showcases not only a different side of the band but each individual member. Those special moments however, come when they all shine at once; and it happens often. This debut album is something you won't soon forget, because you won't be able to stop listening to it.
Make sure to catch OLD BLOOD on their upcoming tour as they work their way across the country!