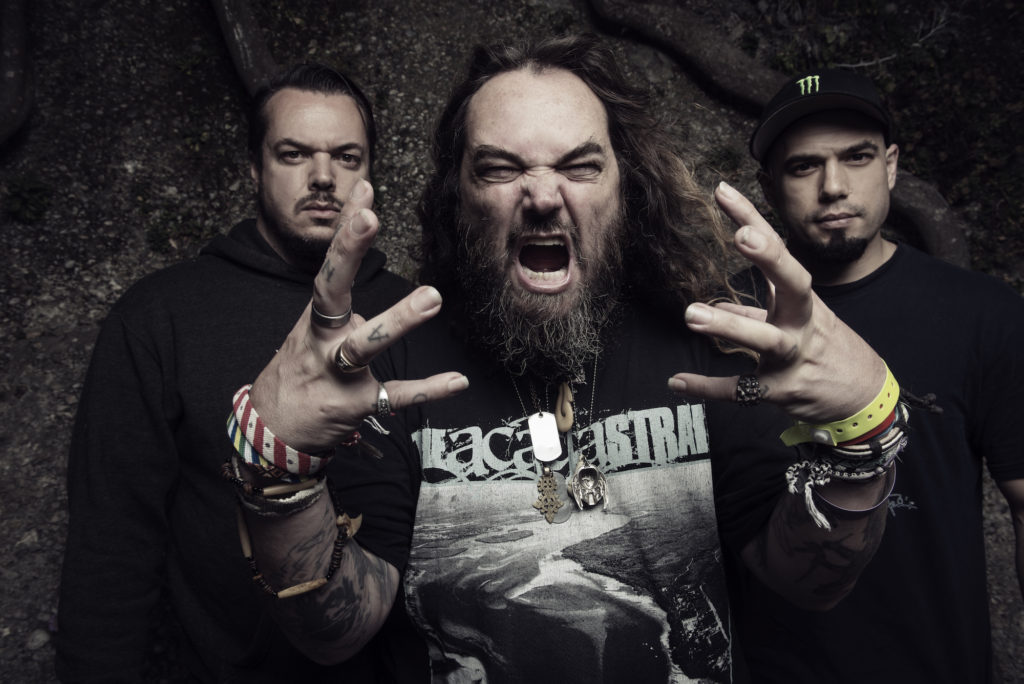 CAVALERA CONSPIRACY was formed eleven years back in 2006, when Igor Cavalera surprise called Max after a decade, during which they both remained without each other's reach for a painstakingly long decade, after they both left their brainchild, Sepultura. What followed was Max's invitation to Igor to come and play for a Soulfly gig, after which Max proposed to begin a new project with his brother to which Igor accepted. Yes, CAVALERA CONSPIRACY is back in the studio and is undergoing the recording process of their fourth new studio album, reportedly in Phoenix, Arizona.
The new album has been slated for a Fall 2017 release on Napalm Records. The album will be produced by their long term friend Arthur Rizk. Max and Igor can be seen in the video attached, leaving a message for the fans for an opportunity to take a sneak peak in the new album recording and all the behind the scene studio work to be published over the next months in the form of studio episodes. All these updates will be shot and documented by Horns Up Rocks, titled 'The Conspiracy Diaries'.
CAVALERA CONSPIRACY has released three studio albums so far, 'Infilkted' in 2008, 'Blunt Force Trauma' in 2011 and their last album, 'Pandemonium' in 2014, much to fans appreciation and excitement. Their last album, 'Pandemonium' sold around 2500 copies in the United States in it's first week and ended up 177th on the Billboard 200 chart. Max and Igor have been touring together in support of their 20th Anniversary of the 'Roots' album, playing the record in it's entirety since last year in Europe, North America, South America and will continue the same cycle of 'Return To Roots' second leg of the tour, this year as well.
Time and again we have witnessed how lethal these two brothers together can be when they team up to spew the most aggressive form of music there is, their past has been a testament to it and I am pretty sure the future holds the same. Come fall, one of the most anticipated records of 2017 will see it's release.
CAVALERA CONSPIRACY are:
Max Cavalera – Vocals, Guitar
Iggor Cavalera – Drums, Percussion
Marc Rizzo – Lead Guitar
Johny Chow – Bass