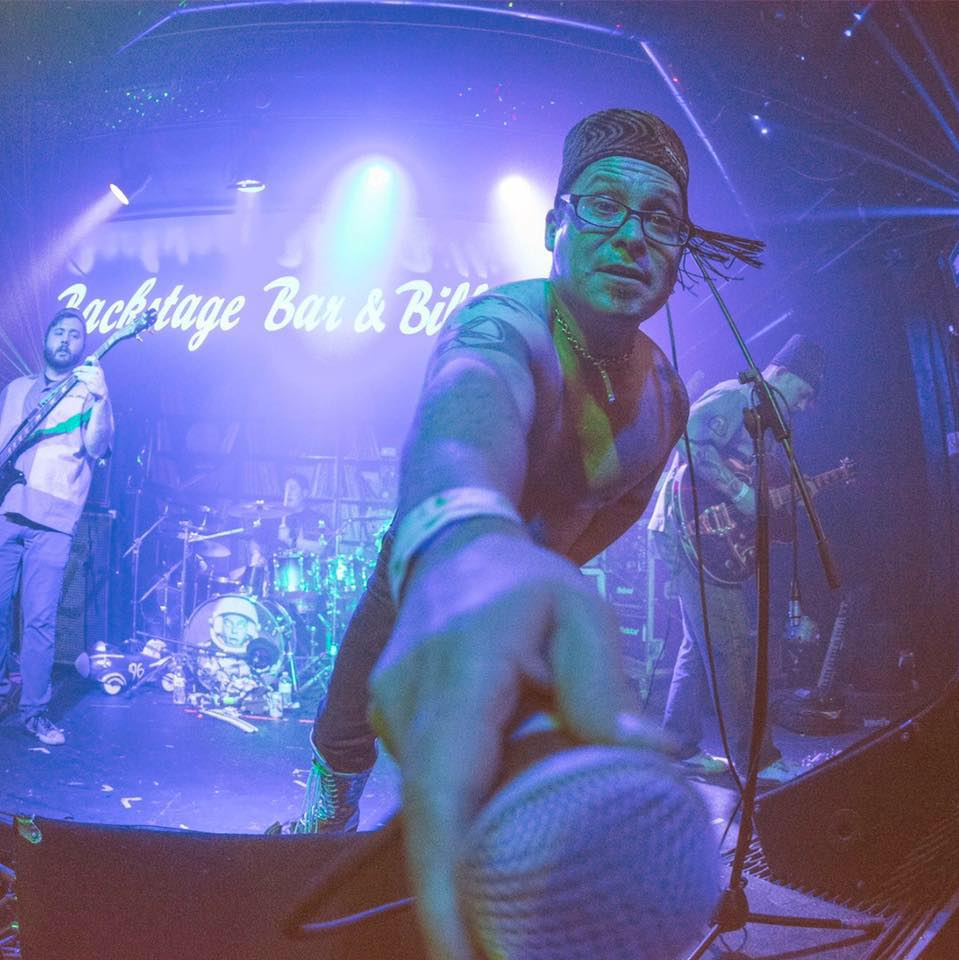 Random and spur of the moment concerts are always amazing. While out in Las Vegas earlier in the month I just happened to make it to a Dead Kennedys show that was totally unplanned. The concert took place at the Las Vegas Country Saloon on Fremont Street (yes, DK played a country saloon). One of the best things that can happen at a concert happened that night. Other than the Dead Kennedys I knew none of the bands on the bill. I was absolutely blown away by the 3rd band of the night. The band Sheiks Of Neptune was not only the best band I saw that night but one of the most active and best stage shows I have seen in years. (And I have seen a shit ton of shows, trust me) These guys take the stage and every eye in the room is on the stage. The whole theme of the band helps build their stage presence, but when the vocalist known as "Sheikenstein" comes running out its non-stop energy until the set is over. A ride-able toy spaceship, a beheaded Barbie doll and a Marvin The Martian style ray gun are just some of the props used to help their show come to life.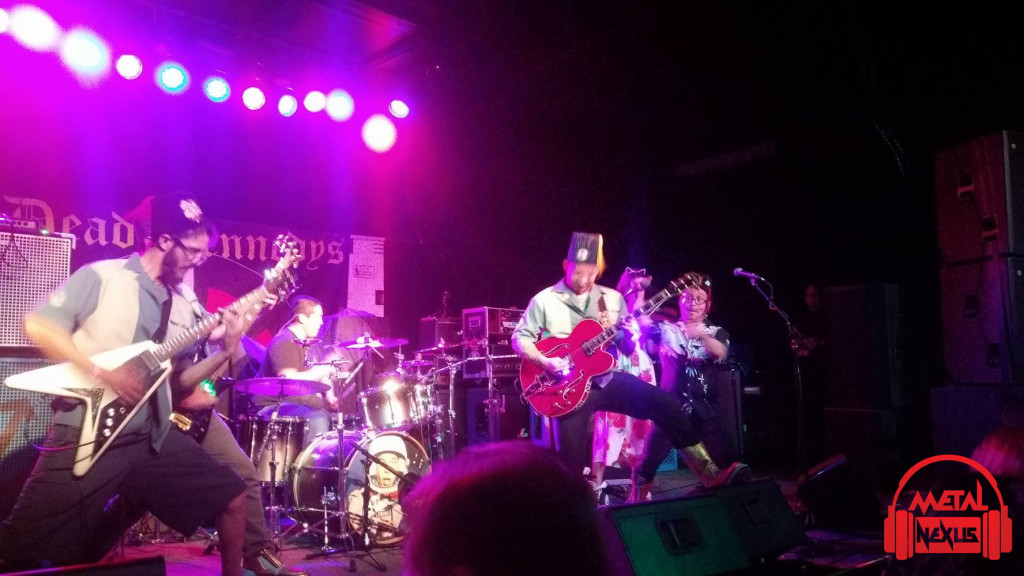 They have this amazing surf punk rock style sound that I haven't heard in years and I definitely haven't heard it perfected in this way at all. One thing I've neglected to tell you thus far is that the band also has a violin player, and you know what? It fucking works. Usually if I see a metal or rock band take the stage with a violin I'm disappointed. In this instance the devil did not go down to Georgia and that violin playing by Val 9000 was on point and added something unique to the band that was actually fitting to their sound and not overdone. I don't care what type of music you enjoy, you can bet your sweet ass that you would have been singing along to their songs, especially "Astroturf". That song is so damn catchy it should come with a warning label. One Thing that gave them major eye appeal was the kick ass drum head with Don Knotts aka Barney Fife dressed as an astronaut. Ironically their far out drummer goes by the moniker Cosmo Knotts, how fitting. I managed to catch up with the band once I made it back to the East Coast and when I spoke to them about the show I received some very shocking news. This instance when I seen them was their 4th live show as a band!!! They blew my damn mind and they've only played like 4 times. I would have sworn they have been doing this together for years. The chemistry in the band is just so damn amazing. The guitar players Buzzed Aldrin and Brando Calrissian are amazing showmen themselves. The band is rounded out by the bassist Skeeter O'Toole who has a unique style and brings everything together. You can hear the bands amazing and unique sound below, but you really need to get out and see them live and buy some of their kick ass merch. Take a few moments out of your dull life and let Sheiks of Neptune put a little excitement through your ears.
Make sure to follow Sheiks of Neptune on Facebook and Reverbnation!