I have been a huge supporter of local and emerging bands for years and have met and am fortunate to call many of them friends.  Since joining the Metal Nexus staff, I have had a desire to cover this local music I love in and around Florida and carve out a small space for some of my personal interests.  Well, last week we were able to partner with host Chris Marsh to cover Mayfest on May 21, 2016 with many great bands that I know and been introduced to a couple that never hit my radar.  For the dual purpose of introducing "Odyssey's Scene" and ramp up to Mayfest, I am very pleased to introduce you to: The Glorious Rebellion.
Glorious Rebellion is a trio of hard rocking musicians: Billy Myers III on vocals and guitar, CJ Orazi holding down the low end on bass and Cody Sorrells on drums. Out of Orlando, FL the band was formed in 2014 and, incredibly, after just 4 hours of dropping My Resume Is A Suicide Note and Thanks To AA, I Am DD online, was offered multiple record contracts; ultimately choosing Magnetic Eye Records. A 7" was immediately released with the aforementioned songs on the label. Their first full length album EUPHORIC is due for release on April 8th, 2016 and can be purchased at the links below.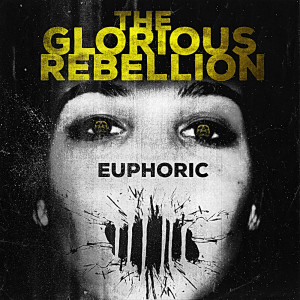 Myers states that the band's musical tastes "rang[e] from the hard to listen to all the way to the most saccharine sweet on the ears", and Glorious Rebellion pulls no punches with their driving, heavy Hard Rock sound and lyrical direction. With song titles like Bitches Hate Misogyny and Have I Told You Lately That I Loathe You reflecting their frustrated, sarcastic, tongue-in-cheek, "give a shit" attitude, they distinguish themselves outside of the trendy crowd for sure. Rambunctious, angry, loud, rebellious, in-your-face Rock 'N Roll at its best. Their live shows are exactly the same with raunchy humor and sarcastic one-liners thrown out between songs that pull the audience into their world in a very personal way. Be offended and make yourself a target, or smile and REALLY enjoy the show. Your choice, your call…
When asked what drives the band Myers does not disappoint, stating: "Typically we're driven by car. Sometimes a van. We want the same thing pretty much every band wants, which is to have music be a sole source of income, and not die of starvation or poverty in the process." He is, however, not reticent about the importance of providing the best entertainment value for the fan. "Every show is a big show. Every show is as big, or important, as any other. People pay money to be entertained. We don't pull punches. We treat every show equally, and give the best performance we can."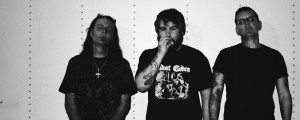 In the two years The Glorious Rebellion has been together they have performed with such notable acts as Jucifer, Black Tusk, Lo Pan, Black Cobra, KEN Mode, Child Bite, Holly Hunt and many others. They also are opening for Prong later this year. They will also be on tour with Bardus supporting their new record coming out April 1st on Solar Flare Records prior to Mayfest:
04.01- Midtown Speakeasy – Tallahassee, FL
04.02 – Drunken Unicorn – Atlanta, GA
04.03 – The Cave – Chapel Hill, NC
04.04 – The Golden Pony – Harrisonburg, VA
04.05 – Sidebar – Baltimore, MD
04.06 – The Waiting Room – Philadelphia, PA
04.07 – Hook Up Cafe – Virginia Beach, VA
04.08 – Wonderland – Richmond, VA
04.09 – Scrap Iron Gallery – Wilmington, NC
04.10 – HBGB – Brunswick, GA
The Glorious Rebellion is well deserving a place on the Mayfest stage and I cannot wait to see  and meet them!
For more information, music and merchandise for The Glorious Rebellion, please see:
Facebook  Twitter  YouTube  BandCamp  Store  Newsletter  Euphoric