Cellador is:
Chris Petersen – Vocals, Guitar
James Pickett – Bass
Diego Valadez – Keyboards
Nick McCallister – Drums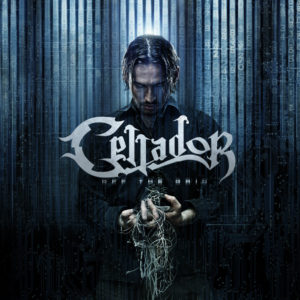 Off the Grid (March 10, 2017)
Almost a year ago, shortly after joining the staff I jumped at the chance to cover Cellador for our State of the Art: Colorado series. While the band had started under the name Aposte in Omaha, NE back in 2003 by guitarist and vocalist Chris Peterson, the name was changed to Cellador just over a year later. Once releasing The Burning Blue and Leaving All Behind they caught the ears of Metal Blade Records who immediately signed the band and released Enter Deception in 2006. The album defined the band as one of the best emerging Modern Power Metal bands but by 2009 Cellador cracked, leaving many members behind before moving to Denver, CO in search of their much deserved star. After five years of band reanimation, Honor Forth was finally released in 2011 and quickly became the band's defining album, launching Cellador to new heights and putting them on major bills around the globe. By 2015 and early into 2016, the band had stabilized and again went into the studio; taking their time to assure a fitting follow up to, now classic, Honor Forth. With the ink barely dry on their contract with Scarlet Records in hand and being under recently acquired new management, Cellador is set to charge their way directly into the Metal throne room once Off the Grid is released into the wild on March 10, 2017!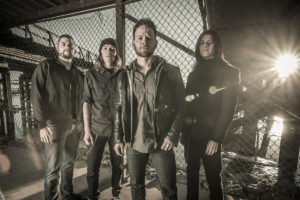 Knowing that new music was imminent, I have stayed in touch with Chris over the course of the last year about any news on Off the Grid which was originally slated for release sometime late last year. Once hearing that the album had a solid release date, Cellador immediately landed on my Most Anticipated Albums of 2017 list and had me foaming at the mouth for months now waiting to see what they had in store for us after all this time. I hold Honor Forth in the highest regards and sat with bated breathe hoping that they could somehow uphold this prior, stellar release. Once I had the album in hand I was finally able to exhale because Off the Grid is, without a doubt, one of the best albums to be released in 2017! This is exactly what I was hoping Cellador could pull off. This album actually sounds and feels like Cellador. Comparisons that were rightly made in the past have little credence today. With a solid base in European style Power Metal still firmly intact, the band has finally refined their own sound to the point that it transcends the narrow genre categorization. Two things immediately jump out when listening to Off the Grid: songwriting and vocals. While remaining an impossibly technical guitarist with impressive vocals, Chris Peterson has taken great care to write songs that showcase and harness the passion from every member of this uber-talented band. On this album, melody reigns supreme from the blisteringly quick opening track of "Sole Survivors" to the finale of "Running Riot" (wait until you hear the cool enunciation of the chorus!). By the second song "Break Heresy", Nick McCallister has already begun to stretch his skills, miraculously bending the song's build and release throughout. "Shadowfold", which can be heard below brings in a much stronger harmony than the first pair of songs with a heavier tone that tightly integrates the keys of Diego Valadez, much like an aural fountain spouting from deep within the writhing fury brought to bear by the rest of the band. If I had to pick a favorite song, "Wake Up the Tyrant" probably gently floats to the top. It almost has a turbo charged ballad vibe brought on with Chris's powerful pipes, without all of the late 80's cheese and has one of the most interesting keyboard solos on the album. "Off the Grid" follows and probably skates closest to what Cellador purists are used to hearing. Guitar-centric, to be sure, but played very closely woven with keys, giving the sound an almost duel guitar tone. Impressive by any other band, unbelievable at the pace this beast travels. "Swallow Your Pride" continues on this same vein and is another that ranks among the top tracks. This is a purely passion driven song that just seethes with pragmatic frustration that offers a solution instead of leaving everything dark unscathed. Honestly, I wish more songs had this kind of negative/positive dichotomy instead of being overly cheery or ominously depressing. Another songwriting point in their favor! "Shimmering Status" is the culmination of everything good so far in the album and sets itself apart by being the showiest song on the album. The most intense rhythm is layered with a tight melody where keyboard, guitar and emotive vocal harmonies spin damned near out of control. Still working on getting my head fully wrapped around this technical marvel. In contrast, "Good Enough" is easily the catchiest song here, giving the keys of the Metal kingdom to a much wider breadth of fan. Very accessible and carries a milder tone without watering down their technical prowess one iota. Cannot… Get… This… Song… Out… Of… My… Head… Preceding the wicked coolness of the aforementioned closing track comes "This Means War". Being the most aggressive song on Off the Grid, the chorus tempers the overall feel, bringing it back to the just-right-of-center, positive side that Cellador has been known for, for years. As should become crystal clear by now, this album flows brilliantly within each song and song to song due to the extremely mature songwriting abilities developed over the many years since Cellador was Aposte. The other stand out here, mentioned above, are the vocals. Chris could never be dinged for his vocal abilities, but his range, confidence, harmonic quality and emotional passion have been sharpened to an impossibly precise point on Off the Grid. Really, really impressive for already good chords. Big tick in the positive column!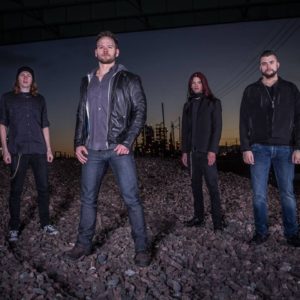 Cellador has long been one of my favorite bands for some time and am not one bit disappointed with Off the Grid, even after hyping myself up for almost a year now. This is the Cellador we have all come to know and love, just with a more singular voice that is now immediately identifiable. Love, love, love this album and yet another preemptive addition to my Best of 2017 list I have already started to compile. This album is important as it represents Cellador stepping from the shadows into the bright spotlight they so well deserve! The fuse has been lit. Can't wait to see where this rocket takes them from here!
Tracklist for Off the Grid:
"Sole Survivors"
"Break Heresy"
"Shadowfold"
"Wake Up the Tyrant"
"Off the Grid"
"Swallow Your Pride"
"Shimmering Status"
"Good Enough"
"The Means War"
"Running Riot"
Produced and Engineered by Chris Petersen with assistance by James Pickett at Celladark Studio in Denver, CO
Mixed, Mastered, and Edited by Peter Rutcho at Damage Studios in Southbridge, Massachusetts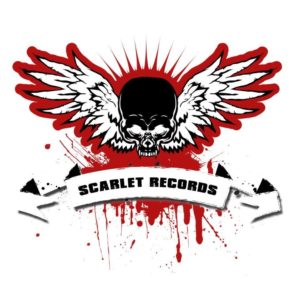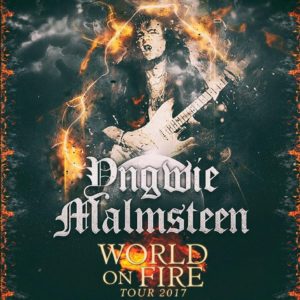 Be sure to check out Cellador opening for Yngwie Malmsteen 5/23/17 at Summit Music Hall in Denver, CO!
More on Cellador can be found on Facebook Reverbnation Bandcamp YouTube Web Soundcloud Twitter