Cellador is:
Chris Petersen – Vocals, Guitar
James Pickett – Bass
Diego Valadez – Keyboards
Nick McCallister – Drums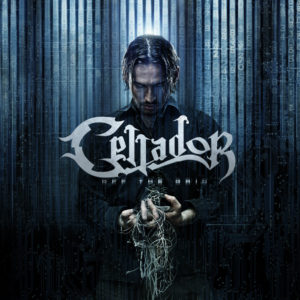 Off the Grid (March 10, 2017)
Almost a year ago, shortly after joining the staff I jumped at the chance to cover Cellador for our State of the Art: Colorado series. While the band had started under the name Aposte in Omaha, NE back in 2003 by guitarist and vocalist Chris Peterson, the name was changed to Cellador just over a year later. Once releasing The Burning Blue and Leaving All Behind they caught the ears of Metal Blade Records who immediately signed the band and released Enter Deception in 2006. The album defined the band as one of the best emerging Modern Power Metal bands but by 2009 Cellador cracked, leaving many members behind before moving to Denver, CO in search of their much deserved star. After five years of band reanimation, Honor Forth was finally released in 2011 and quickly became the band's defining album, launching Cellador to new heights and putting them on major bills around the globe. By 2015 and early into 2016, the band had stabilized and again went into the studio; taking their time to assure a fitting follow up to, now classic, Honor Forth. With the ink barely dry on their contract with Scarlet Records in hand and being under recently acquired new management, Cellador is set to charge their way directly into the Metal throne room once Off the Grid is released into the wild on March 10, 2017!