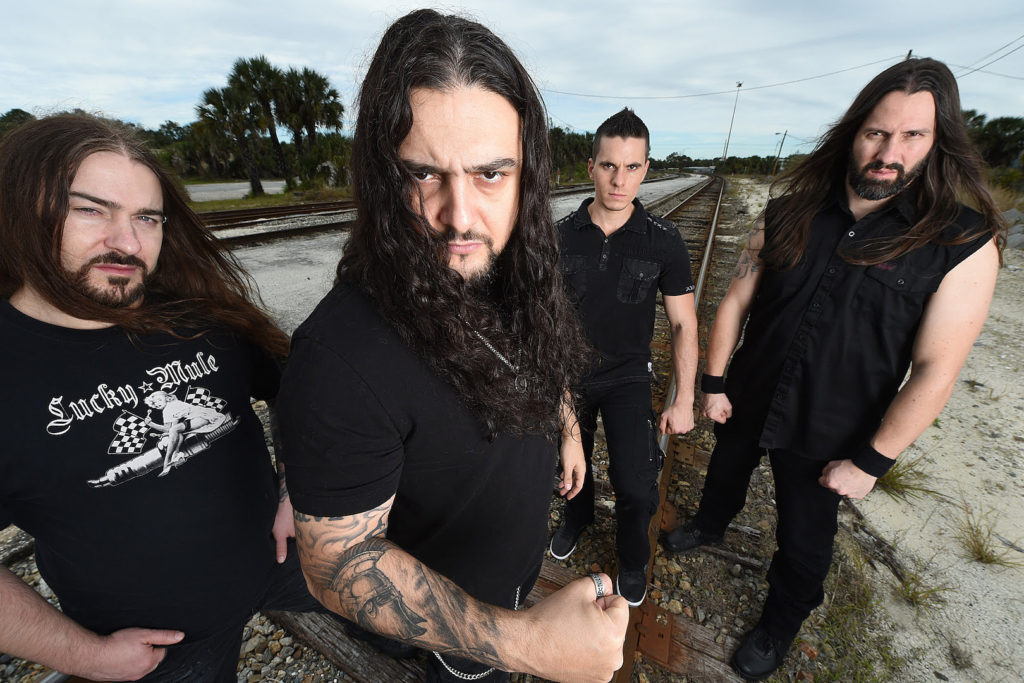 The ever-prolific KATAKLYSM have returned with a new full album, 'Meditations', with Nuclear Blast Records. Through a few lineup changes the band is now Maurizio Lacono on vocals, JF Dagenais on guitar, Stephane Barbe on bass, and Oli Beaudoin on drums. This 10-track album was recorded at their own studio in the forest of their home country of Canada.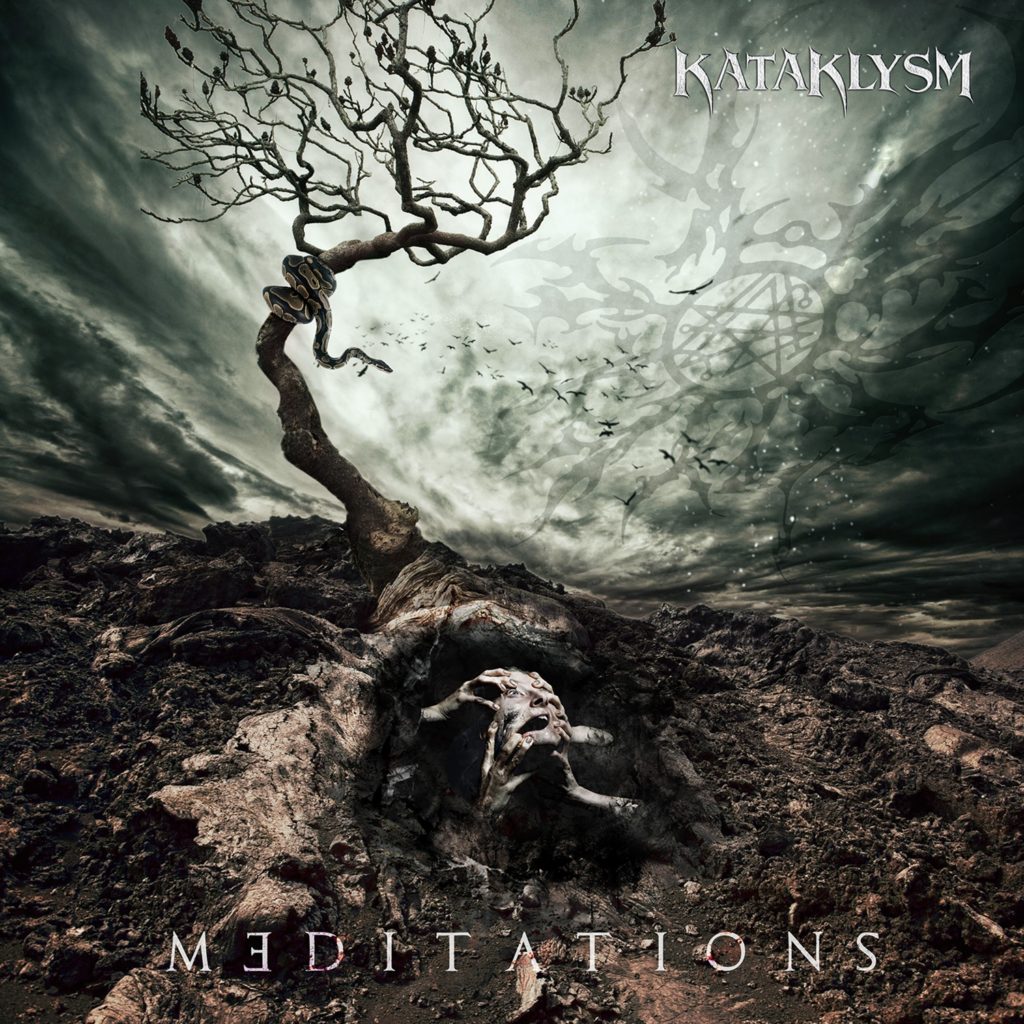 Dagenais is usually known for recording the albums himself but has worked with Beaudoin closely on this album. Production with Jay Ruston (STONE SOUR, ANTHRAX) also proves the band is taking a different direction as well.
Doing with four musicians what most bands of their strength can only do with five, 'Meditations' is sure to be a fan favorite. This album is a nice blend of technical and aggressive, harking back to their roots and what made them who they are today.
Rhythmic anthems like "Narcissist" and "Born To Kill And Destined To Die" show how Beaudoin is really finding his own place in the chaos of KATAKLYSM. The melodic tone of "In Limbic Resonance" is memorable and it stands out in this record. While this album is tough as nails, it has moments of self-reflection that create a powerful narrative like "And Then I Saw Blood". The opening tracks "Guillotine" and "Outsider" are good ways to usher in the career-long fans with their classic KATAKLYSM sound.
It's refreshing to see metal veterans like KATAKLYSM take risks with doing things a little differently with this album. Creating melodic hooks while keeping a vigorous rhythm will bring new fans to the pit at their shows.
'Meditations' is out June 1 st on Nuclear Blast Records. For updates on KATAKLYSM follow them on Facebook, Instagram, and Youtube.