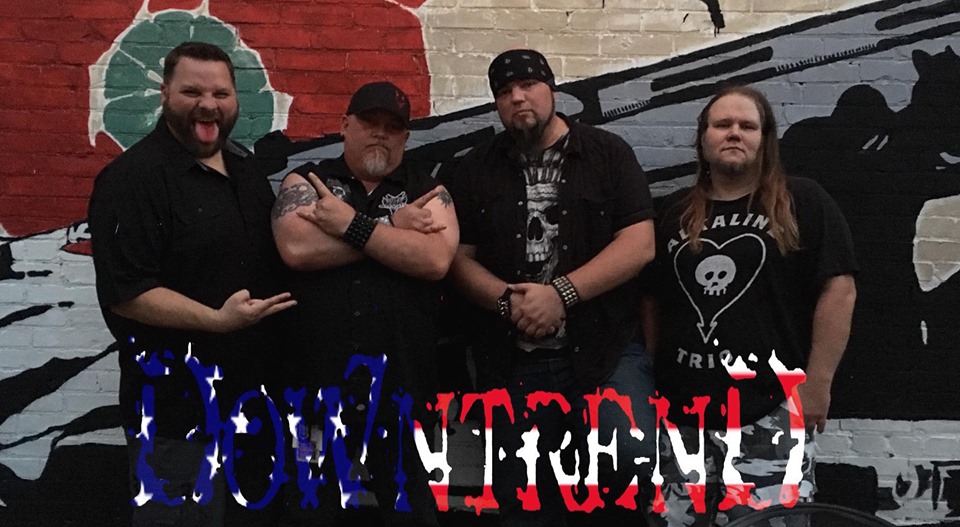 Downtrend formed in 2004 and has went through a few lineup changes since then. The band retains founding members Josh Crum and Jeremy Chaney. Long time member drummer J.D. Hall takes his seat behind the drum kit adding his style and showmanship to the band. Hall and Chaney were also formerly bandmates in the crushingly heavy group Voices Of Aggression. The chemistry among these three gents is amazing, which can be heard in their music and seen live when they take the stage. Mike Jackson has been the voice of the band for over a decade, after a brief departure from the band he has returned to his home behind the microphone. In the bands 10+ years their sound has changed and progressed but the biggest thing about the band is the heart and passion they have for music.
Downtrend's most recent release was 'Southern Fried Hell Ride: Live' (2015) was recorded in West Virginia and truly captures the bands ability to perform live. Downtrend has over a decade of live performance experience the band has been the opening act for various legends in rock and metal. Some include Adema, Nonpoint, Sevendust, Ace Frehley, 10 Years, Otherwise, Lynch Mob, Jake E. Lee's Red Dragon Cartel, Devildriver, Doyle and various others. The band has recently put the final touches on a new EP titled '4.' The EP includes 4 tracks, "The Battle Lost" which is a brand new track, "Roll The Credits" and "Wasted" both of which has been fan favorites in their live performances for recent years but this is the first studio recording of the songs,  and the final track is "Back For More" which the band released last year as a single. '4' (EP) releases on September 13th and will be available on all streaming services. The EP was recorded in June 2019 at TubeFi Studios in Pikeville, Kentucky and was engineered by Tony Bruce Mullins.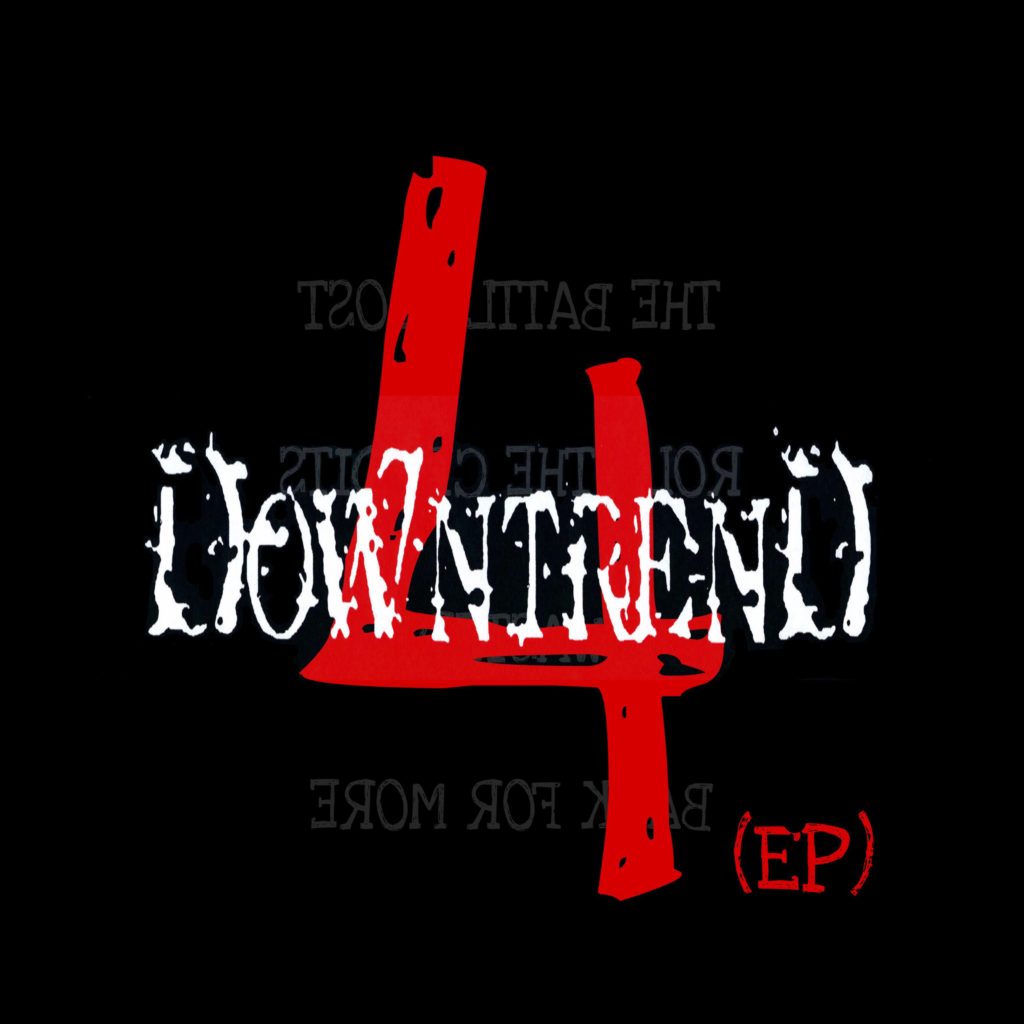 On the release of the EP and finally recording some of these tracks guitarist Josh Crum stated "For us being regional artist the cycle tends to run differently than that of national touring acts. They typically release a new album and go out on tour to support that album. There they play the songs live for the first time. For us we have played some of those songs live for years. So in an odd way recording and releasing them is almost like closing that chapter of the book. Those songs are finished. Now we can move on and write some new ones. We are excited that '4' features and all new song called THE BATTLE LOST that is completely new. We've never so much as played it live. Even close friends haven't heard it. We are excited for that."
The album kicks off with some fresh new tunes with "The Battle Lost." The intro to the song is incredible with the sound of a chopper and then a gritty distorted guitar riff by Josh Crum then trickles in the bass providing some low end groove and the drums. Last but not least to join in the song is vocalist Mike Jackson. Mike has those beefy vocals but he also hits some high notes making his variation of vocal tones really impressive. We even get a group vocal a couple times throughout the song which you don't see much within rock or metal much anymore. A little past the 3 minute mark you get this incredible finger plucking bass line from Jeremy Chaney that keeps your head hanging. Drummer J.D. Hall also shows off some killer hi-hat taps the really shine in the song as well. The song ends in a quick gritty distorted pace just as it began leaving you on a high note waiting for the next song. "Roll The Credits" is the next track on the EP. It's a track I have heard several times live, but this EP marks the first time Downtrend has recorded the song in the studio. One thing that sets this track apart from any other rock or metal song is Mike Jackson's harmonica playing. Let me tell you now this isn't some mellow Blues Traveler song, its straight up metal. Lyrically the song is telling off a your girlfriend she has blew it and you are done with her. He essentially tells her to "kick rocks" which to us Kentuckians means you can fuck off. There are a ton of great aspects to the song that just need to be heard to understand, but seeing Mike Jackson slay that harmonica in person is a sight to behold. "Wasted" is another track that has been a staple in the bands set list for years and never recorded until now. The song has this soaring guitar riff that kicks things off followed by a thundering drum beat. This song has one of the bands best chorus lines they have. The melody along with the backing riff just compels you to sing along. The last and final track is a song the band released as a single last year titled "Coming Back For More." Ironically the song was released just as Mike Jackson returned to the band after stepping away for a year, but the song isn't about his return. "Coming Back For More" also features Jackson on the harmonica along with his gritty gravely tone on this track. You also get some lyrics like "See I found out who you've been screwin' your as low as a hoe can get." I think most everyone can relate to those lyrics, and the song also has an incredible chorus. Unlike "Roll The Credits" where the harmonica is just featured at the beginning of the song, here we get it a couple times throughout the song. The song also showcases a killer instrumental breakdown kicked off with Crum on guitar and some killer double bass drums by J.D. Hall and the low end plucking by Jeremy Chaney. Downtrend is tight group that has incredible chemistry. The members play well together and have even greater chemistry on stage. Check out the '4' EP on any streaming service when it drops on September 13th and get out and see the band live when possible.