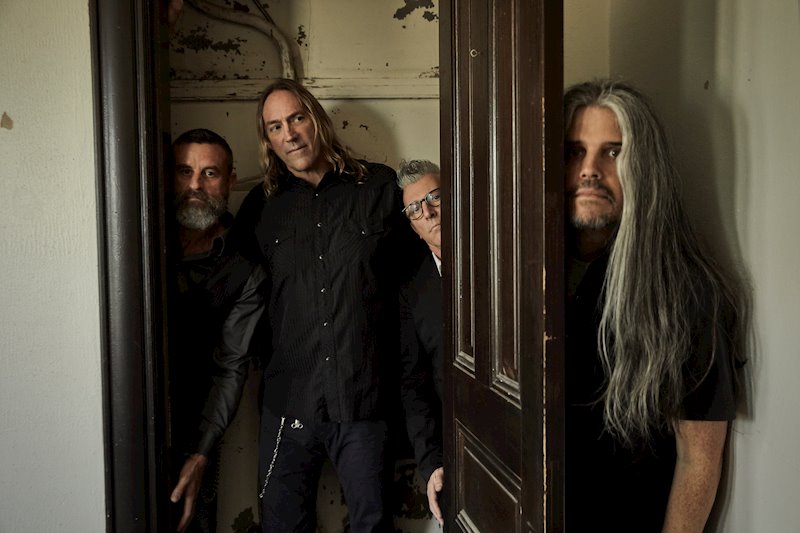 Finally, the time has arrived. After a 13-year gap since the last album, '10,000 Days,' the almighty Tool have returned with their 5th full-length release entitled 'Fear Inoculum.' With all the hype surrounding the record over the last several weeks and months, the pressure to deliver something monumental is in full force. Teasers, clues, and seemingly insurmountable expectations of what the prog metal veterans will unveil have been buzzing across social media and dominating music news as of late. Front man Maynard James Keenan has been doing his best to fan the flames of anticipation on his own, particularly via his personal Twitter account where he kept followers updated during key steps of the recording progress as they unfolded, and at one point even helped stir a short-lived beef with Justin Bieber's wife during some classic, tongue-in-cheek, MJK humor. He also recently made his third appearance on the highly popular Joe Rogan Experience Podcast to officially unveil the 'Fear Inoculum' album title and to announce that Tool will finally be entering the digital streaming age by releasing their entire back catalog to all major platforms. Like ravenous wolves, the fan response resulted in record-breaking download numbers, landing all four of the band's previous albums in the top five of Billboard's Top Rock Albums simultaneously. Similarly, upon release of the band's first single and title track, "Fear Inoculum," Tool became the first artist to have a 10-minute song reach the Billboard Hot 100. To say the new album from Tool is highly-anticipated is a massive understatement. 'Fear Inoculum' is unquestionably one of the most anticipated album releases of the past 13 years in rock music.
Veteran producer/engineer Joe Barresi, who also worked on Tool's critically-acclaimed '10,000 Days,' returns as producer for the new album which will be officially released on August 30th, 2019 under the band's own Tool Dissectional record label. It features seven tracks, with a total runtime of just under 80 minutes.
Having already dropped just weeks prior to the album release, the self-titled first single caused quite a stir of its own. On the morning of August 7th, eager fans (myself included) with streaming device at the ready, waited nervously for the hour of 8 a.m. Eastern time to arrive to hear, for the first time in 13 years, new music from Tool. When the clock struck, we pressed play and out poured the hauntingly familiar sound that defines a classic Tool intro which would, over the course of 10+ minutes, cultivate its way into a richly textured, atmospheric journey. As the subtle rhythmic and melodic layers were piled on little by little, tension mounted at a gradual and methodical pace, building up to payoff after payoff.
Just as the single "Fear Inoculum" alluded to, Tool are back with their unmistakable, trademark sound, but they've brought a few new tricks and a level of maturity and mastery that exceeds beyond anything we've heard from the band in the past. Much of the remaining six tracks' runtime explore this approach to an even deeper degree. There are, however, multiple occasions throughout the record where old ideas tend to re-emerge in a somewhat recycled (but not necessarily off-putting) fashion. Particularly "The Patient," "Rosetta Stoned," and "Reflection" came to mind often while listening.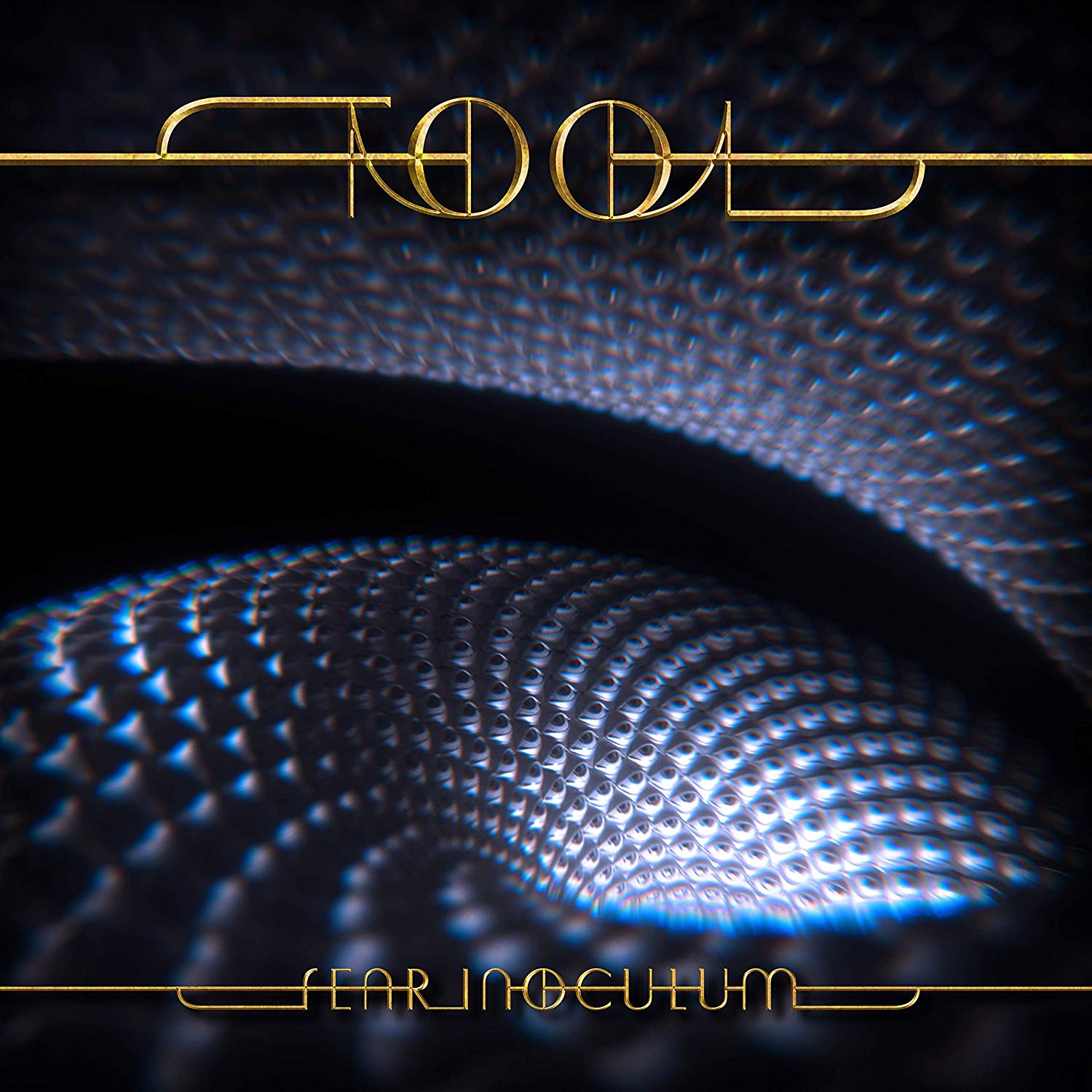 Production-wise, the sound is very 2019. Although some may prefer a less compressed mix as heard on past releases, I personally enjoyed the modern crispness and clarity. For an album 13 years in the making, there was no doubt a great degree of perfectionism involved in its creation. The type of attention to detail that went into 'Fear Inoculum' is only made more discernable by its meticulous sound quality, allowing for each nuance to be fully experienced and appreciated.
Instrumentally, the band's playing is as airtight as can be on 'Fear Inoculum.' There's not a weak link in the chain performance-wise, but the level of playing exhibited by Danny Carey on the drumkit is nothing short of phenomenal. He arguably makes an easy case for star of the show with drumming and percussion that is primal and tribal, while also precise and technical at the same time. Similarly, Adam Jones feels right at home in his groove, pumping out intriguing and engaging riff after riff in his signature warm, fuzzy Gibson guitar tone. Justin Chancellor (who I felt was somewhat underutilized) puts on an equally impressive performance, while filling more of a supporting role this time around.
Vocally, MJK is in top vocal form, delivering his ethereal, otherworldly croons, but seems reduced to significantly shorter airtime than usual. Sadly (to some, I'm sure) there are no screaming moments on the album, and generally no harsh vocals at all from the singer apart from a few moments during the final track, "7empest." In many ways, MJK's role seems more restrained on 'Fear Inoculum' as compared with previous Tool releases, and especially when compared to his other projects, A Perfect Circle and Puscifer, in which he seemingly has total creative freedom lyrically and vocally. On "Descending," however, MJK impressively delivers a vulnerable yet soulful vocal performance during the verse – something not generally explored with Tool, but similar to his vocal on Puscifer's "Autumn" – that alternates with a heavily-effected "robot" voice. For MJK, it's one of his standout moments on the record.
For my money, what really makes this album is the third track, "Invincible." Destined to be an immediate classic, it has everything you could ask for in a Tool song. It's equal parts attitude and atmosphere, and the second Justin's bass kicks in around the 2:15 mark, it's an instant eargasm moment, complete with full-body goosebumps. The breakdown at the 9:35 mark is one of the nastiest riffs and brutal drumming of the album, and at a 12-minute runtime, there are plenty more shining moments where those came from.
Second track, "Pneuma" makes a strong contender for album's best with its understated hypnotic and pulsating melodies and percussion, upon which Danny's rhythmic performance shines brightly. "Culling Voices," with MJK's hauntingly sermonic vocal imagery of "psychopathy," is the closest thing to a ballad on 'Fear Inoculum,' but breaks out of its softer shell for the final third of the track to deliver some dirtiness via Adam's guitar. "7empest" is a refreshing throwback to 'Undertow'-era Tool with MJK tapping into his youthful grit, starting with the words, "Here we go again." Clocking in at over 15 minutes, it's the longest track on the album, but worth every minute of transitions and buildup. The musical depth, emotion, and complexity of a track such as "7empest" is the answer to the question, "What took them so long to release an album?"
On paper, 'Fear Inoculum' is nothing more than an oddity and should never have reached the level of mainstream buzz that is has. A full-length, major rock release with only seven tracks, all of which (apart from a drum solo) clock in at above 10 minutes, is just unheard of today. Although this record is expected to be one of the biggest rock releases in years, the musical concepts on 'Fear Inoculum' are anything but mainstream. After hearing early, instrumental versions of the new tracks, Tom Morello described them as "epic, majestic, symphonic, brutal, beautiful, tribal, mysterious, deep, sexy and VERY Tool." I couldn't have said it better myself.