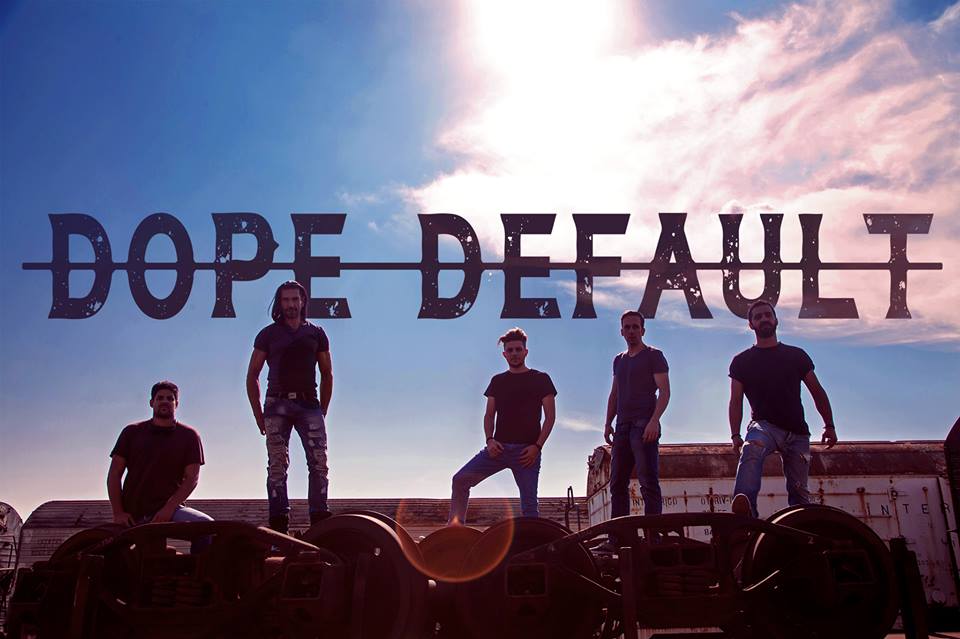 Formed in late 2012, Dope Default are a stoner/heavy rock'n'roll band from Thessaloniki, Greece, influenced by artists such as Alice in Chains, Queens of the Stone Age, Monster Magnet and Planet of Zeus. While the band has an array of influences ranging from grunge to stoner rock their wheel house seems to be centered around hard rock. They do include elements of stoner rock within their music, but unlike most grunge they truly showcase riffs and solos throughout their music. They released their debut EP, 'Nuclear Honeymoon', in 2015, to favorable reviews by fans and press alike. Like most modern era bands Dope Default has solidered through several lineup changes, and have continued on with their passion to create music for fans around the world. They released their sophomore EP, 'Tales From the Wasteland', in 2017 and have now released their debut full length 'Ofrenda'. The album released March 3rd, 2018 and was recorded at Ypoga Studios in Thessaloniki, Greece. The band has toured extensively, which has not only made their stage presence more superior but also better prepared them for the studio and releasing what is likely their best release yet.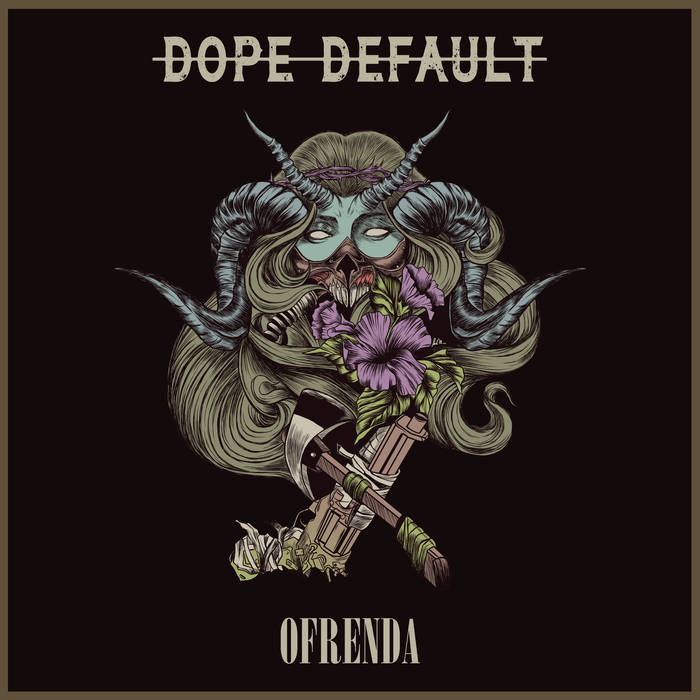 If first impressions are anything "Fazer" really gets this album off to a fantastic start. The riffs ring out and really give the track a galloping pace speeding along as the deep baritone vocals chime in and lead the way. Instantly you hear elements of 90's hard rock and modern stoner rock. The vocals are clean and unleashed in a clean manner but they have just enough grit to them to keep that hard rock edge. Moving on to the track "Saint Of Killers", this tracks tunes down and you get a much more sludgier feel. The riffs and the bass lines are thick and even the vocals take on a deeper tone. While the song is melodic it has a harshness to it that pairs well with the tuned down groove Dope Default has going on this track. In "Years Of Excess" the band really slows things down. Simple repeating riffs and a tribal like drum beat introduce the song. As it continues on it almost becomes like a trance and it just pulls you deep within the song. It doesn't stay in the ballad category for long though as the riffs become more competitive with one another and create this nice little groove pocket. It's the longest track on the album and shows off a lot of the bands instrumental abilities. The song fades out and picks back up in a somber tone with some spoken word narration whispering in the background. You have to appreciate a band that gives up nearly an entire track to the band and let them roam free and putting the vocals and lyrics to the side and letting everyone else shine momentarily. When the vocals do chime in here on this track they fade in and right back out leaving you eagerly awaiting more, which is just what ever song should do, always leaving you wanting more. The final track to end things is "To Treno". On this one we get the vocalist singing in Greek and though I don't understand a word of it you can still sense the passion in his voice. You can also notice a difference in his vocal style versus when he sings in English. It seems as though he sings at a faster pace and is much more confident in his native language which is easy the case for most bi-lingual singers I'm sure.
If you are a fan of early 2000's hard rock, guitar solos and tons of groove then you should most definitely check out Dope Default. The album has a variation of tones, speeds and styles that is sure to please most any ear.