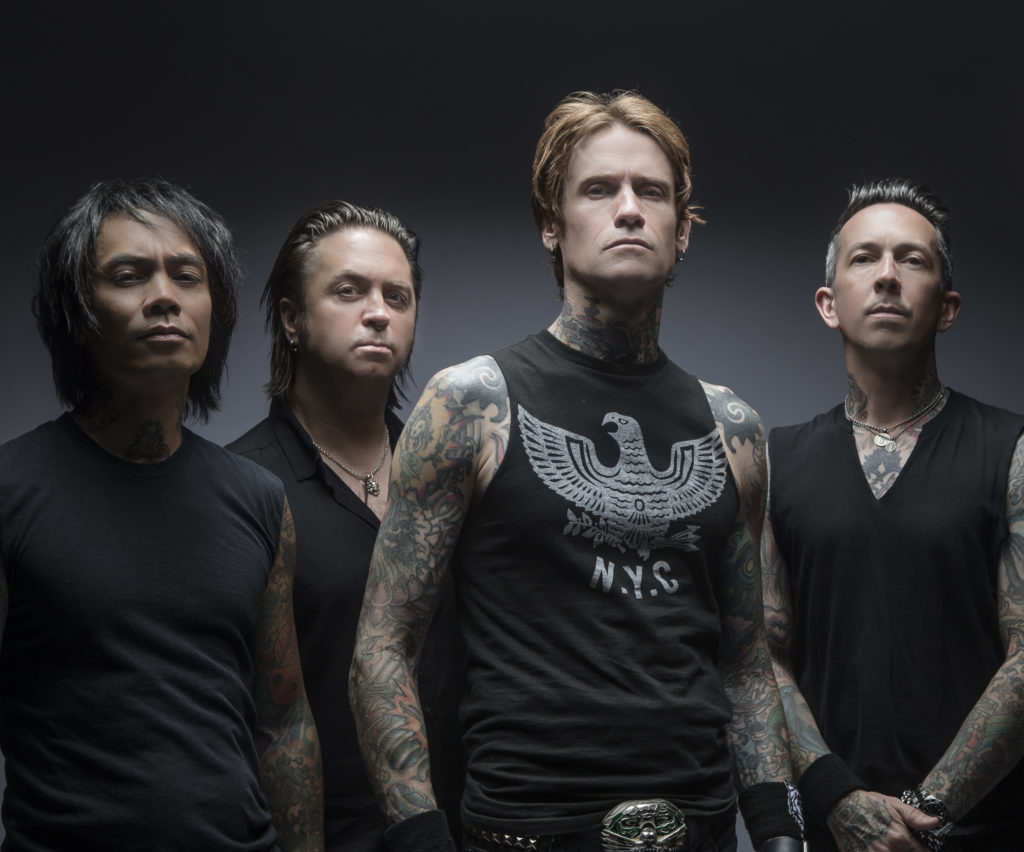 When Buckcherry first burst onto the scene in 1999 with their self titled debut , they were breath of musical fresh air in a time of post grunge, pop punk and nu metal. Here was band that harkened back to the old school sounds of Guns n Roses and AC/DC with an in your face, keep it simple style and plenty of attitude. Their raucous, sleaze anthem "Lit Up" blew up on the radio airwaves becoming their first and only number one hit on the Billboard Mainstream Rock Tracks Chart . Another album followed in 2001 'Time Bomb,' didn't do quite as well and the band dissolved. Then something unexpected happened. Singer Josh Todd and founding guitarist Keith Nelson reformed the band with a new lineup in 2006 and released arguably their most successful album "15" which contained two of their biggest crossover hits "Crazy Bitch" and "Sorry," their first Billboard Top 100 single. A series of albums followed starting in 2008 with "Black Butterfly," all with varying degrees of success and although the chart prowess of the aforementioned songs alluded them they continued to release records and consistently tour remaining a strong draw on the concert circuit.
Which brings us to 2019 and the release of the new album 'Warpaint,' their first without founding guitarist Nelson now replaced by Kevin Roentgen (American Pearl) and along with now Buckcherry veteran axeman Stevie D. How does it stack up to previous efforts ? Let's dive in and discuss. 'Warpaint' kicks off with the title track, a four on the floor, straight ahead mid-paced rocker in familiar buck cherry style. New guitarist Kevin Roentgen proves that he definitely has the chops to step into his new role with a scorching lead break which serves as the highlight of the tune making it a solid opener. Second song "Right Now" starts of a bit more subdued with an acoustic strum and rhythmic pulse, accompanied by a lower toned vocal from Todd that slowly builds to more intense chorus with shouted vocal and catchy cadence of the lyrics "I do it for the love and I do it for the money, take a look around see what I started ..my time is now."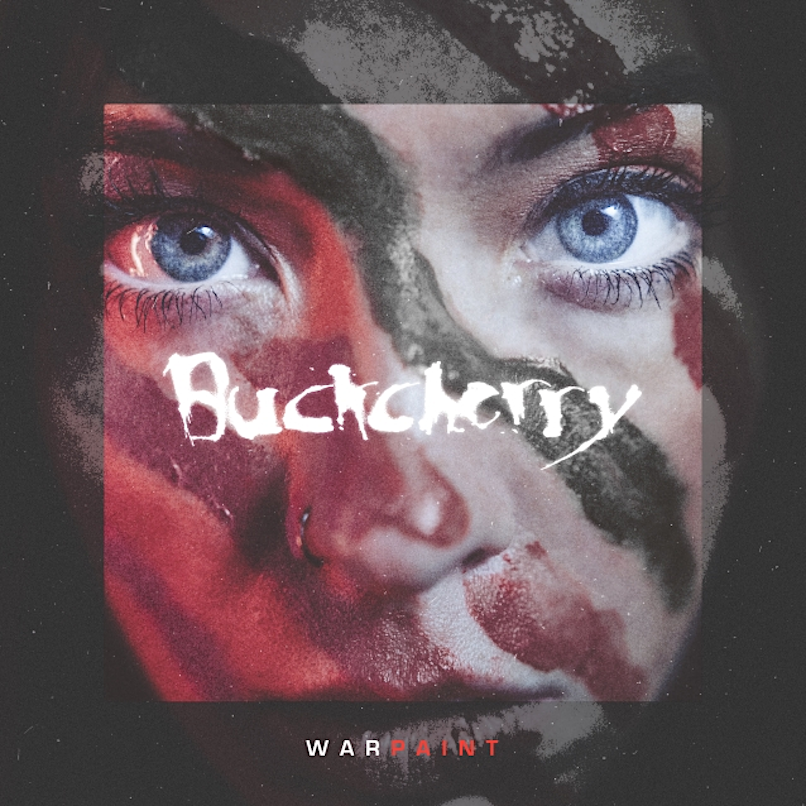 The third song is a cover of Nine Inch Nails iconic breakout tune "Head Like A Hole" (from the debut NIN album 'Pretty Hate Machine') . While this song has been covered a number of times by a number of acts (AFI, Dee Snider are a few that come to mind right off hand), they do manage to do both a passable version and apply the Buckcherry sound to it, making it not seem not as odd of choice as you might expect it to be and actually quite enjoyable and not at all out of place soundwise on the record.
Next up is the first of a couple ballads "Radio Song" which features lyrics in the chorus "I hear the radio playing my favorite song, don't ya just stand there turn it up, I really need to have some fun." It's pretty much the kind of slower song that the band has been known for and had success with in the past. Possibly a rock/pop radio hit and most certainly a cigarette lighter in the air moment should they choose to include it in their live set.
Five songs in now and things pick up again with the opening Led Zeppelin-ish guitar riff of "The Vacuum" which also serves as the music of the chorus alternating with the more mellow verse sections. During the solo break we are treated to some burning yet tasteful lead work from Stevie D.
Things become more intense with the much more uptempo "Bent" one of the records highlights and a rocker that would be right at home on the self titled debut album . High energy chorus with Todd singing " I am bent and I've totally lost control" . Possibly my favorite song on the record and a standout track. "Back Down" and "The Alarm" are mid-paced and rocking and both feature some Motown like female backup vocals, that differentiate them from the other songs in the bunch. Not the strongest cuts, but the vocal hooks do offer a flavor that hasn't been presented thus far.
The next two tunes both feature somewhat of a country flair though they take different approaches. "No Regrets" is fairly straightforward up tempo (almost punk like feel even) until it comes to the solo break and then Stevie D launches into a chicken picking section that wouldn't seem out of place on a classic Nashville based bluegrass or even modern pop country radio single. "The Hunger" is much more overt, again another ballad but it does make one wonder if they plan to actively campaign for a crossover hit on country music radio. "Closer" moves things back into familiar rock territory, mid tempo and solid leading into the albums closing track "Devil Is In the Details" one of the more epic moments on the record and a highly enjoyable end cap, name checking numerous US cities this one also has strong live potential .
Longtime fans of the band should enjoy this album, while there's no "Lit Up" or "Crazy Bitch" like breakout smashes here, and let's face it those are lightning in a bottle moments and the band is lucky to have several in their repertoire to base their career and longevity on. There are certainly some solid tunes present that will satisfy those looking for classic Buckcherry sounds, as well as enough diversity of newer territory musically that could expose the band to new listeners should the band decide to explore breaking into slightly different waters (ie the country side of the market). For Buckcherry, 'Warpaint' proves that there is life after Keith Nelson, and they are far from a one or two trick pony as some critics have leveled against them in the past. If you haven't checked out one of their albums in a while and lost touch with the band give this one a spin, you just might dig it !