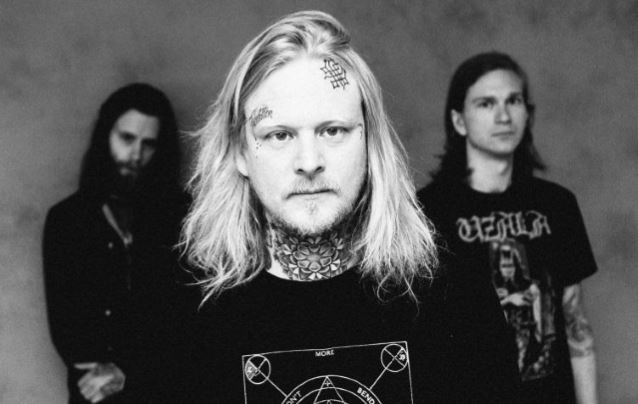 Black Temple had my attention prior to even hearing one note of their music. There were several variables as to why they impressed me. The first being that they were declared the "most violent and energetic live act in Sweden." I mean how impressive is that? I'm sure that captures the attention of most every metalhead. It's been mentioned that the band has probably trashed more instruments and amplifiers than they can afford. Second, they were the first band being signed to the label Razzia Notes. One of the cool things about the new label is that it's owned by Anders Fridén lead singer of the Gothenburg metal legends In Flames. Razzia also has a collaboration with Century Media as well so they will be distributing this album and possibly future albums. Anders himself is quoted with saying ""First time I heard BLACK TEMPLE, I freaked and I said to myself, 'I gotta work with these guys somehow." The trio has been together since 2010 and have a variety of influences which may contribute to their unique sound.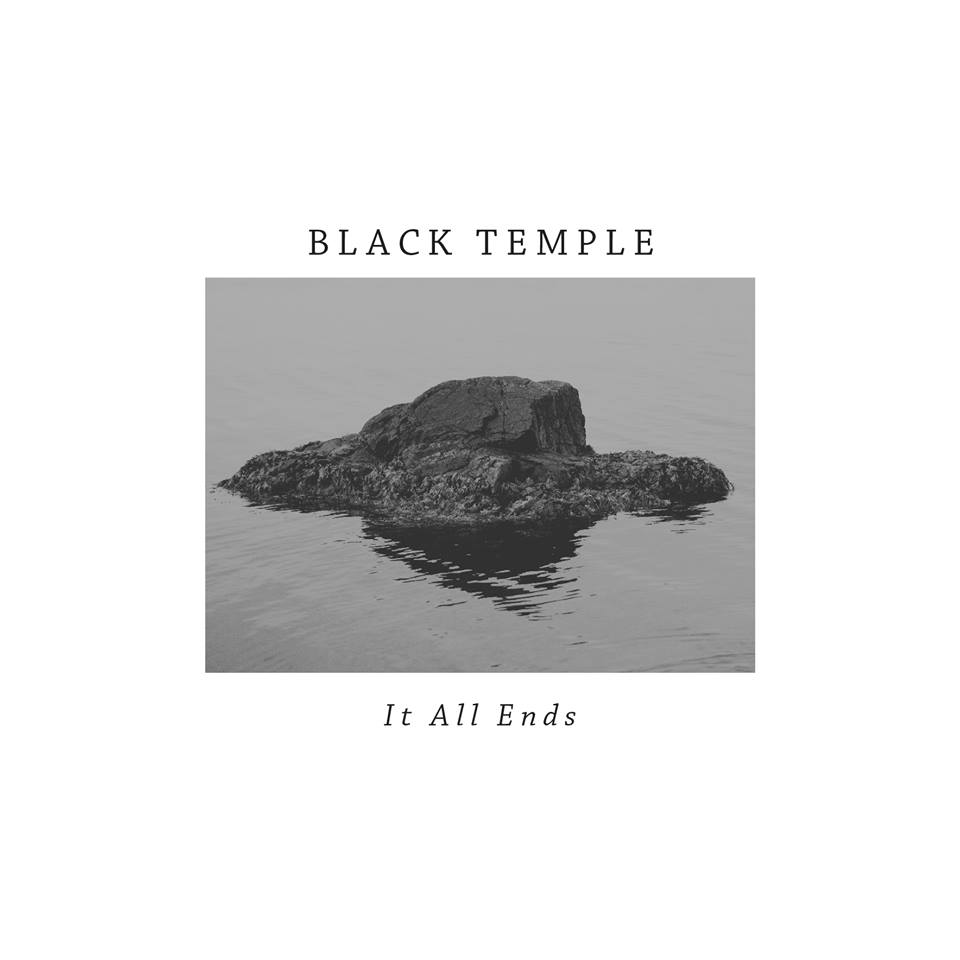 Black Temple is a three piece from Helsingborg, Sweden. They are releasing their debut album "It All Ends" on August 28th, via Razzia Notes/ Century Media. The album was produced by none other than Magnus Lindberg the drummer from Cult of Luna. There isn't really a way to define the band to one genre. They have elements of hardcore, alternative, punk, crossover and thrash. The very first track gets you into this catchy groove filled song called "Unlikely Event". The melodic vocals in this song in combination with the drum beat gives it this undeniable sing along type vibe. Singer and bassist Jonas Pedersen has a voice that helps set the band apart from the sea of bands in today's market. He has a clean singing style that still brings the heaviness to each song. The track "Difficult Journey" has a very upbeat rhythm and actually straddles the fence on sounding mainstream. Guitar player Marcus Witold creates these unique guitar sounds and riffs that give Black Temple their own signature sound. His playing style sometimes makes you think there is more than one guitar player, he stays very busy during each song. Some of the best riffs are in the single they have released "Oncoming Fire". For me personally this has been a stand out track. It seems to be a little more heavy than some the others and Jonas has a bit more of a screaming voice or tone throughout the song which helps break away from the more clean style singing which is dominant in the previous songs. At times you will get a punk vibe feeling from their style of play. The beats created by drummer Jesper Karlsson set the tone for each song and it's very predominant in the song "Low Points". The drums in each song are done in just the right amount, not too much and not too little.
There are some stand out tracks on the album like "Oncoming Fire", "Low Points", and the last track on the album "100 Years". On most albums you will always find what I like to call "fluff", which is tracks that may not be up to par and are put on an album to take up space. This album has absolutely no fluff at all. You can put this cd in and play it through without ever wanting to skip a track. That is how albums should be, through and through good listening. The band has a minimalist type sound, there isn't too much of anything, and too little of anything. Everything is in the exact amount needed to really achieve the perfect sound. They are about to embark on a Scandinavian tour which starts on August 22nd in Oslo, Norway with The Sword. Then on October 10th they start a European tour with In Flames that ends in Germany on November 20th. I am in hopes that once the new year starts we will be fortunate enough to have them on U.S. soil. If they make it onto the east coast you can bet your ass I will be there. I really look forward to being able to experience their live show after hearing how violent it is. This to me personally is one of the best releases so far in 2015 and one of my favorite new bands in recent years. Buy this album and you will quickly be a fan of Black Temple.
Follow the band on Facebook here.
Visit Razzia Notes here.
Visti Century Media here.
Here is the first video off the release.