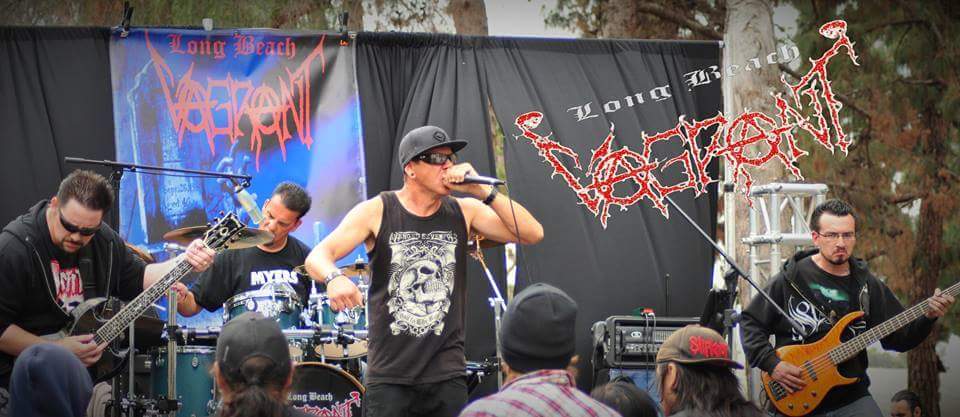 Recently I was able to hear two of the new songs from the forth coming Long Beach Vagrant album "Death Be Thy Name" that released this week. Immediately I was impressed and was fortunate enough to get in touch with one of the members of the band. Drummer John Aragonez took the time to speak with me about everything going on with the band and what the future may hold for the California based metallers. (There was a technical problem when we were speaking on the phone the call was supposed to be recorded so I could later write the information out, Due to the error I'm not able to quote everything exactly, so the following is in my own words). As some of you may or may not know Long Beach Vagrant (formerly Vagrant) has been around since the 90's and has opened for some amazing acts in their long tenure. John spent some time in the band about 5-6 years ago. He was living in the high desert and the distance from the other members in the band made it difficult for him to commit to the band. However, now he is fully invested in the band and brings a great amount of experience to the band. He has an amazing drumming style which you can hear on each song. Some drummers that he looks up to are Joey Jordison formerly of Slipknot and All That Remains drummer Jason Costa. The one original member of the band is Mike Pain, who is greatly influenced by horror movies. He also is a renowned artist and because of that the band has a lot of horror related lyrics. They have spent time touring with other horror based bands. We also mentioned that a lot of horror based bands perform at horror conventions around the country as well. It really helps define their audience and fan base since they have horror based lyrics. Instead of trying to garner the attention of a broad audience they can narrow down the field to people that are already passionate about the subject matter. The band also has two new members in Randy Blount on vocals and Rob Gresham on bass. John mentions that these two guys have really brought some new life into the new band, and the fact that they are younger has brought some new influences into the band as well.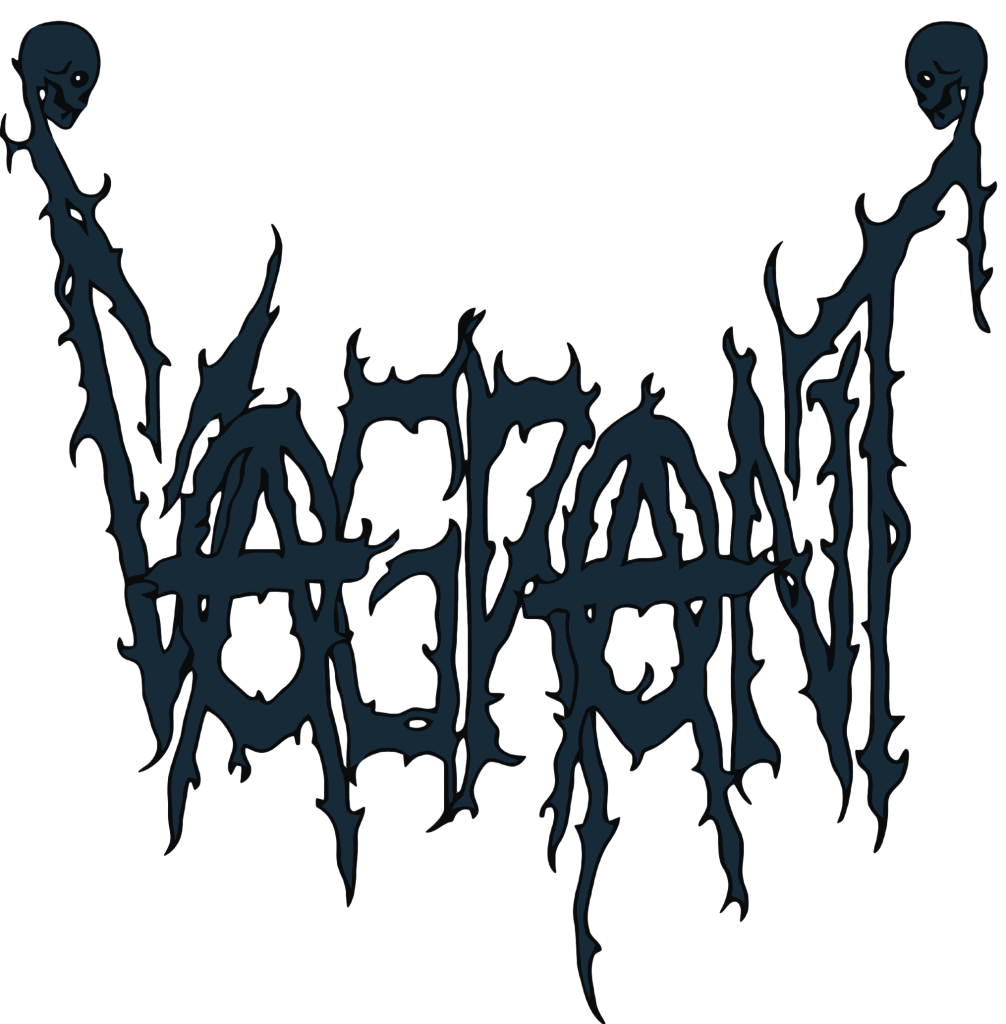 In regards to the new album John advised us that "Within" is his favorite track on the album. "Within" and "Walk of the Dead" were the two tracks I was able to hear and he says those are probably the most upbeat and they wanted to get those out there. If the rest of the album is like those two songs they will have no problems what so ever selling these albums they will fly off the shelfs. They really wanted to release some material and have it out there because they are preparing to do a tour. The bass player Rob Gresham and his girlfriend are primarily doing all the booking and John says they are extremely good at networking. (Note to Rob, please book a show in Johnson City, Tennessee) Since the band is from California I have been hoping they will make their way to the east coast which John says they plan to do in the future. We talked about how things has really changed in the way of music over the years. Some people have brought up the idea that you can use social media to create a fan base rather than touring now, and that playing live isn't as important as it was in the past. In mentioning this to John he made it pretty clear. He stated that he thinks you can build a fan base through social media, but the best way to do it and especially to make money is to tour. He also mentioned that drummer Morgan Rose (Sevendust) recently put out a video explaining exactly this. He is right, the money that is being made by bands now is by selling merch and playing shows. Illegal downloading has really hurt the music industry, so this brought up another question. John said he is all for putting a few tracks out there and letting the fans hear it in hopes they will buy the individual tracks or even the album if they like it. He says is this doesn't work then they'll still be creating music but more than likely make their money elsewhere in other ventures such as bei kryptoszene.de, as just one example of how online money can be made by anyone. A lot of bands now stream the whole album right when it's released online. He says however the founding member of the band Mike has a different opinion on the matter. His idea is to release maybe a small clip of a song, just enough to let you know what it sounds like and get your attention. I can really see where he is coming from there. It's like a movie trailer, you let them hear a portion of it and they will want to see the rest. If you let someone watch the whole movie they aren't going to pay to see it. A decade ago it wasn't anything for a person to walk in a record store and buy an album after hearing one song, or even just buying an album based on the cover art. It was a risk listeners would take on an album. With today's economy buyers aren't willing to risk money on an album that they haven't heard. I see both points of view. Long Beach Vagrant also should have a lyrics video up sometime soon from one of the tracks on the album. One thing I can tell you is that there isn't a whole lot of risk buying this album. I have heard two tracks and both of them are dominating head banging horror based metal. You will not regret picking this album up. If these guys come to your town you need to get your ass out there and see them live. Tell them Metal Nexus sent you…
We also want to take the time to thank John Aragonez for speaking with us and next time we talk to him we will make sure to have everything recording correctly so we can accurately quote everything. Thanks John.
Make sure to follow Long Beach Vagrant on Facebook!