Over the past several years we have seen the formation of super groups more often. Artists coming together creating an all star team of sorts and releasing material. Now we have a super duo. Jason Shi comes to us from the North Carolina based rock band ASG. They last released "Blood Drive" in 2013. We have been fortunate enough to catch ASG live on two occasions. Jason who also plays guitar has a clean singing voice that sounds just as pitch perfect in person as it does on the recordings. He brings to the table an amazing array of vocal tones that helps build a truly inspiring sound. The other all star in the duo is Johnny Collins from Thunderlip who also hails from the Tarheel State. They recently released Sunday Driving in January of this year (2015). The band has more of speed punk vibe, but has other elements that draws interest from outside the genre. Johnny's drumming in the band is a staple of their sound and what really gives them that fast paced vibrant sound.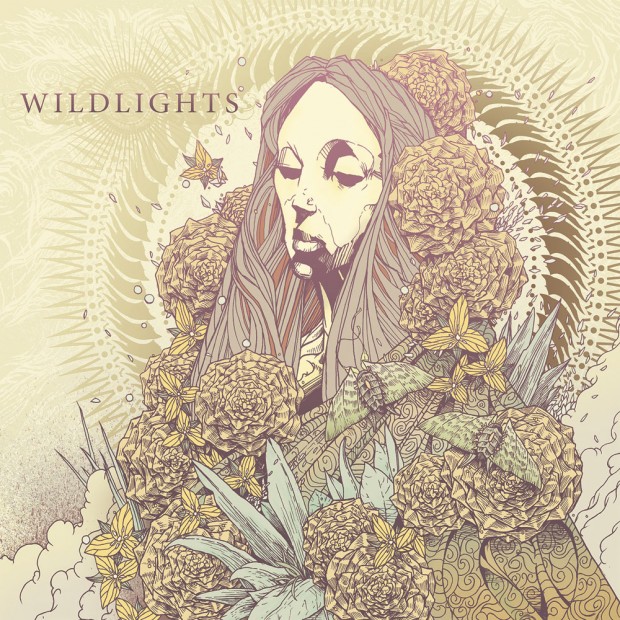 Together Jason and Johnny have formed Wildlights. Their debut album is set to release on August 21st via Seasons Of The Mist. The album has a clean rock sound, yet still has an aggressiveness to it. Jason's voice sounds so comfortable mixed in with the heavy riffs and ruthless drum beats. One thing that stands out is these guitar riffs that are on the softer side and pitched high that give some of the tracks a unique sound. If you are a fan of ASG you will instantly love this album because Jason's vocals become addictive. One of my favorite tracks on the album by far is "Snow Song". It starts with this low tone spoken word type vocals and then leads into the normal singing voice. Johnny's continuous drum beats create this foot stomping feeling that give the song body and volume. The self titled debut is 12 tracks and every song is unstoppable. You will not want to skip a song. "New Year Repeat" has these heavy beat down riffs that make it a heavy hitter on the album. As you move along through the album each song offers something a little different. "Climb In The Throne" has amazing lyrics and has a sing along type flow. I could see this song being on the radio or being a single from the album. It mellows out to some somber tones just momentarily and then kicks back into some shredding guitar parts. The album is everything I expected it to be and more.
 Follow Wildlights on Facebook, Twitter, Instagram and Bandcamp.
Make sure to pick the album up from Seasons of the Mist here.