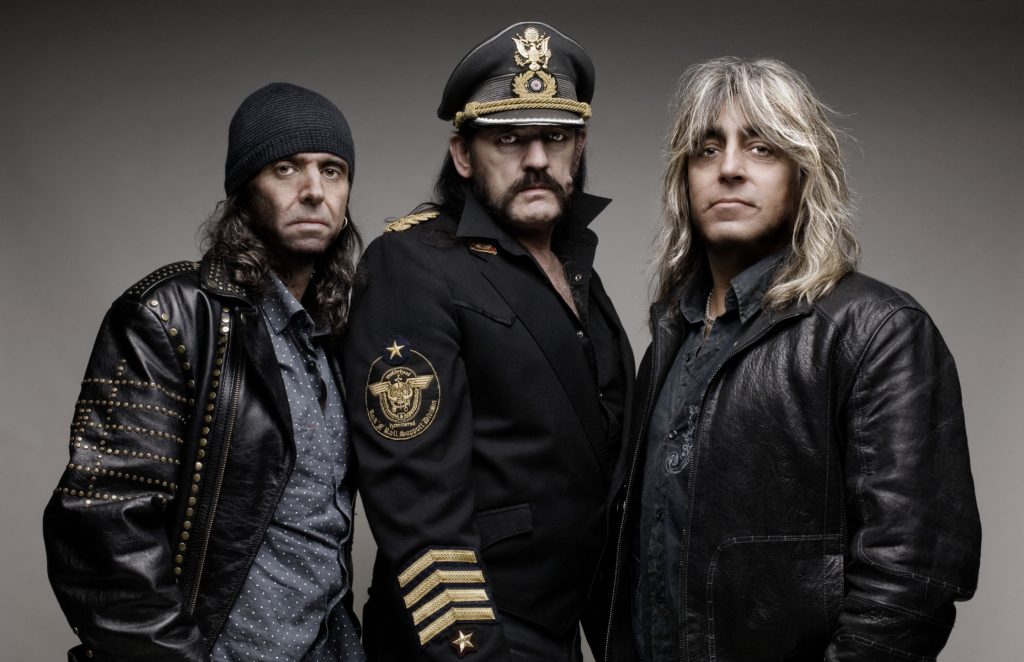 MOTÖRHEAD had a special knack for covering songs of their favourite artists and giving it a pure rock and roll and classic heavy metal touch to it. Every album had one song or the other which Lemmy and co. liked to morph it to their own taste and it would undoubtedly make an excellent rendition of the original song. Hell, sometimes even better than the original. Be it the legendary British punk rock SEX PISTOL's 'God Save The Queen' or The Rolling Stones' 'Sympathy For The Devil' or even 'Whiplash' by METALLICA, the band who themselves cite MOTÖRHEAD as their probably biggest inspiration to whatever they're doing today. MOTÖRHEAD have never failed to take us by storm with their good old fashioned rock and roll twist of their covers.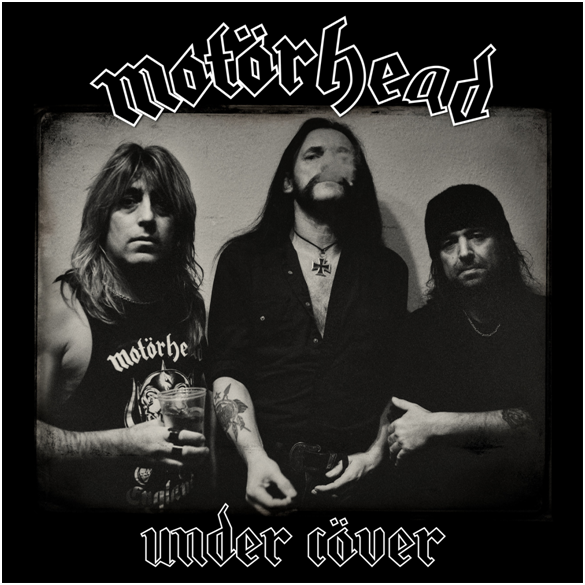 So to honour and celebrate some of those finest moments, the band will release 'Under Cöver', a collection of some of their best covers, and a collection which will include the previously unreleased version of DAVID BOWIE's timeless classic "Heroes".  Recorded during the 'Bad Magic' sessions in 2015 by Cameron Webb, and was one of the last songs the band recorded together. 
"It's such a great Bowie song, one of his best, and I could only see great things coming out of it from us, and so it proved to be," says Phil Campbell, "and Lemmy ended up loving our version."
"He was very, very proud of it," says Mikkey Dee, "not only because it turned out so well but because it was fun! Which is what projects like this should be – fun!"
Sounds like a good deal and to relive the good old MOTÖRHEAD with our beloved voice of all time, Lemmy's! So get your record player all cleaned up, this new album should leave you all craving for the same. 'Under Cöver' will be available in 1CD (Digi pack), 1x 180 grams Black Vinyl in gatefold, Super Deluxe Boxset (1CD digipack, 1x 180 grams black vinyl and VIP guest pass), Digital Audio and MFiT Audio.
Under Cöver Track listing
1. Breaking the Law (Produced by Cameron Webb) 2008
2. God Save the Queen (Produced by Bob Kulick and Bruce Bouillet) 2000
3. Heroes (Produced by Cameron Webb) 2015
4. Starstruck (Produced by Cameron Webb) 2014
5. Cat Scratch Fever (Produced by Peter Solley) 1992
6. Jumpin' Jack Flash (Produced by Bob Kulick and Bruce Bouillet) 2001
7. Sympathy for the Devil (Produced by Cameron Webb) 2015
8. Hellraiser (Produced by Billy Sherwood) 1992
9. Rockaway Beach (Mixed by Cameron Webb) 2002
10.Shoot 'Em Down (Produced by Bob Kulick and Bruce Bouillet) 2001
11. Whiplash (Produced by Bruce Bouillet and Bob Kulick) 2005
All songs performed by MOTÖRHEAD.
Pre-order links as follows:
CD: http://hyperurl.co/MHUnderCoverCD
Vinyl: http://hyperurl.co/MHUnderCoverLP
Boxset: http://hyperurl.co/MHUnderCoverBS
iTunes: http://hyperurl.co/MHUnderCoverI
Watch the album trailer below: